The Power Canisters Mod adds edible canisters (or containers) which can be swallowed to get special powers or take advantage of special effects in-game. Currently there are two canisters in the mod. One being a health canister and the other a strength canister.
Creator: Kingbudderjr
Item IDs & Crafting Recipes
Health Canister (505) – 6 iron ingots + 1 apple + 2 cakes
Strength Canister (506) – 6 iron ingots + 1 flint + 2 iron swords
Health Canister
When swallowing (or using) a health canister your health will reach full plus one heart. So on top of the default full health it will add an extra heart.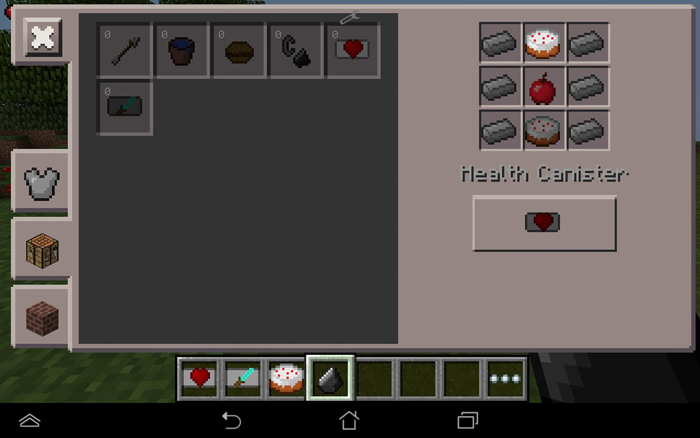 Strength Canister
The strength canister will set your strength to max which will allow you to kill mobs with just one hit.