The Powerful Fists mod lets you through a new user interface select what kind of power you want a punch to give. Currently there are 18 different options and where most of them are in some relation to what will happen if you hit a mob.
It's definitely a fun mod to play around with as it offers one feature where you can catapult a mob and another feature where you can make it explode.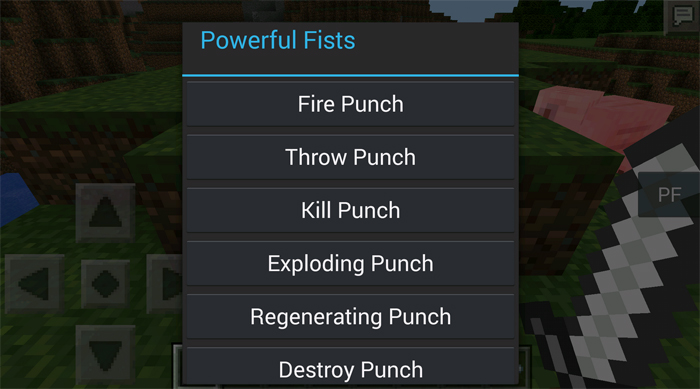 All Punches
Fire
Throw
Kill
Exploding
Regenerating
Ride
Web
Destroy (block)
Hard
Water
Diamond
Lava
TNT
Extra web
Gold
Meteor
Iron
IronMan
Arrow rain
The throw punch will throw the mob up into the air. Upon landing it will either die or lose a great deal of health.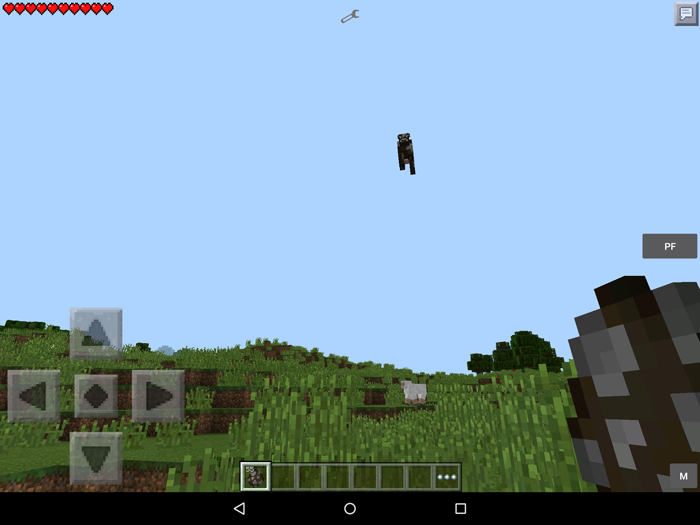 The explode punch will kill the mob instantly.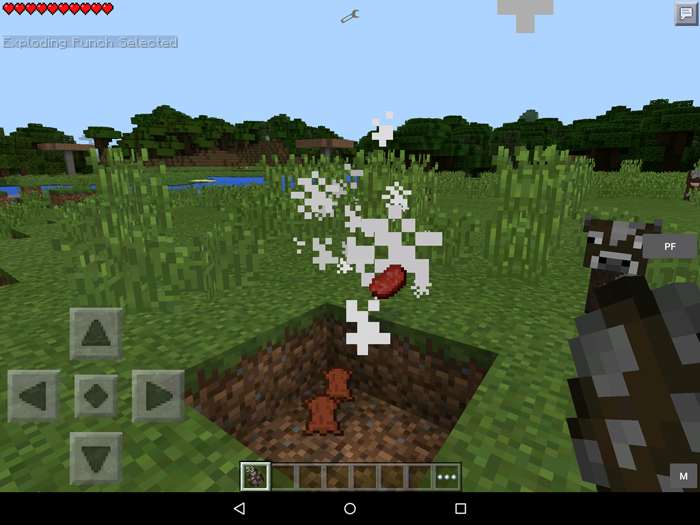 Ride any kind of mob with the ride punch.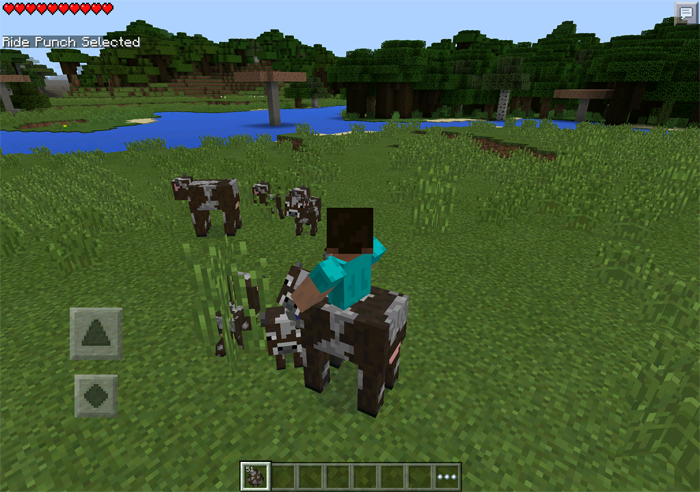 Trap your enemies with some cobweb.