The addon is presented in beta version with only 30 dinosaurs, it will soon be updated with more features and functions. In this new beta version, dinosaurs have some different functions and animations.
Some of the dinosaurs available to the update
Triceratops Horridus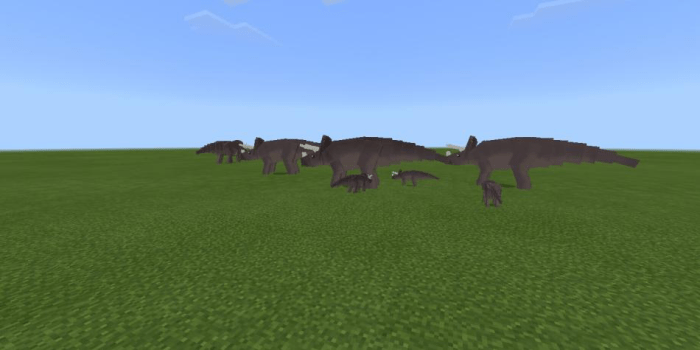 One of the most famous dinosaurs because of the films, can now be found around his world walking normally or recreating it through machines.
Triceratops Prorsus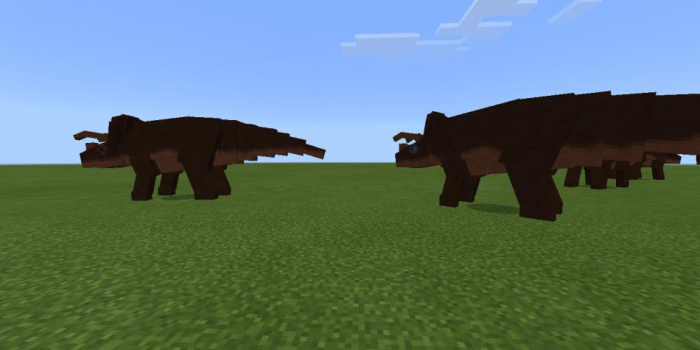 the second species of triceratops is in his world from now on and he has five skin variants.
Nasutoceratops Titusi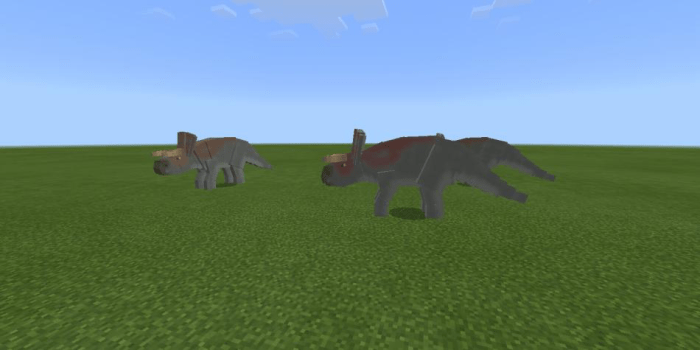 This dinosaur came straight from the battle at big rock to his minecraft world.
Kosmoceratops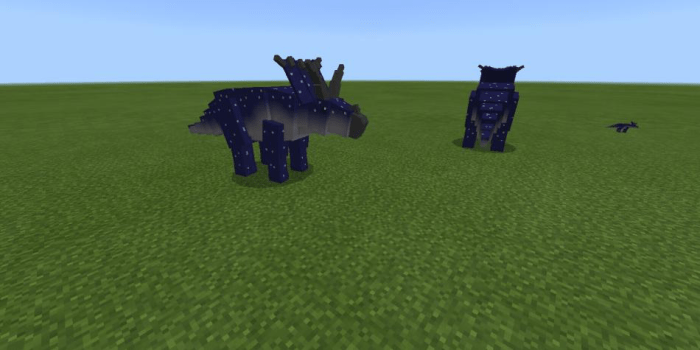 a beautiful and little-known dinosaur, it is now back to life, and its cubs can be tamed.
Styracosaurus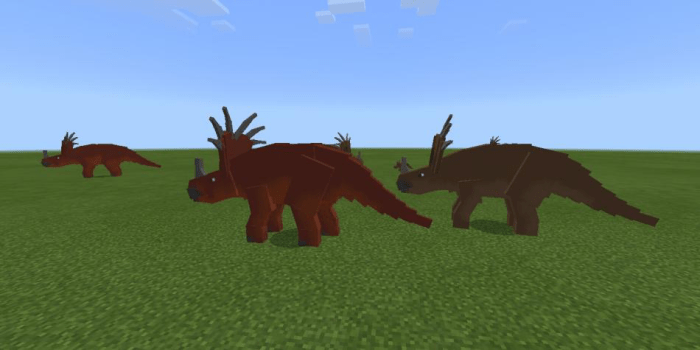 Styracosaurus can now be found in the mesa biome battling the carnivores that live there.
Avaceratops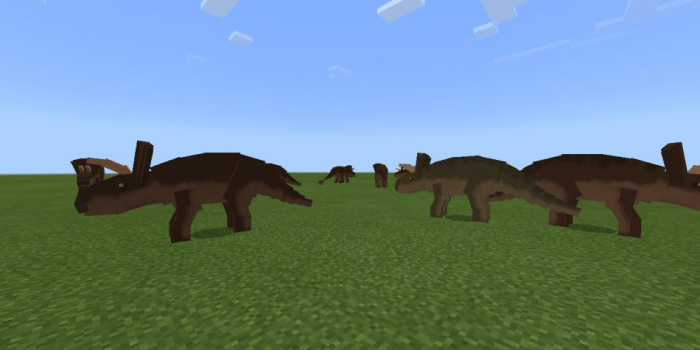 one of the smallest dinosaurs in the addon, avaceratops comes in five skin variations for your game.
Sinoceratops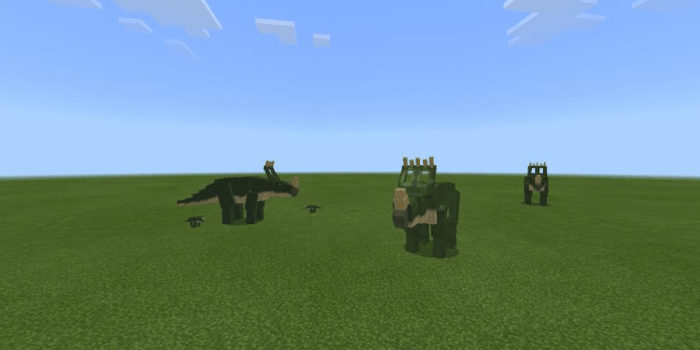 another dinosaur from the movies is present with its two skin variations.
Pachyrhinosaurus Lakustai and Canadensis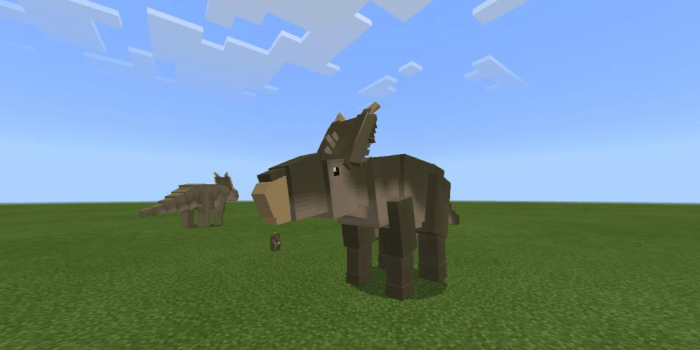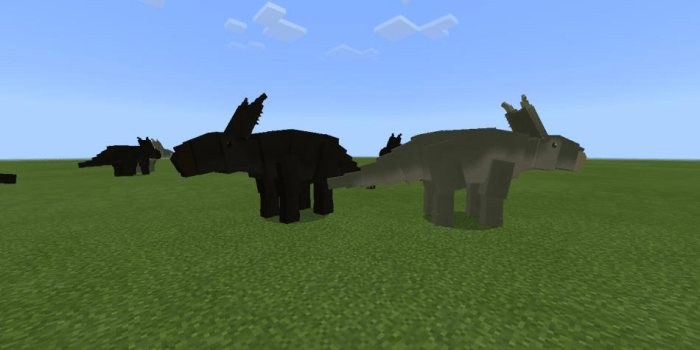 This dinosaur is very unusual and has two species in the addon.
credits
models: Shazan pvp, Pedro rex, Nasutoceratops, Sky and Math
textures: Math and Gecko Boy
items: The Monia
Settings: Math
Animations: Math and Pedro Rex
more information about the addon access the following links
My Youtube Channel
Discord Server
Update Trailer
news:
new dinosaurs added to the addon.
old dinosaurs with new textures and model.
oxalaia removed to receive improvements.
all dinosaurs can be created by machines, but they will still appear naturally around the world.
correction of several bugs of the first beta.
adds growth function to some puppies.
next update will be the stegosaurus expansion
machines added, fossils, dinosaurs with animations, egg system that hatched after 2 minutes.
Downloads
Supported Minecraft versions
1.16