The Pro World is a concept for a new dimension in Minecraft. This is only a texture pack to give you an idea of how it could look like. It basically just replaces some of the textures in the Nether. Anyways, it's a really cool concept for a dimension where players could go and find valuable items in masses.
Creator: KingRainbow44
How to go to the Pro World Dimension?
It's actually not a new dimension. It just replaces some of the textures in the Nether which makes it look like an entire new dimensions.
Build a Nether portal and then enter through the portal to access the dimension.
Mostly everything look like valuable blocks in the Pro World Dimension. But everything really works just the same way as before. This means the Nether is still not a great place to be in since lots of monsters are hostile there.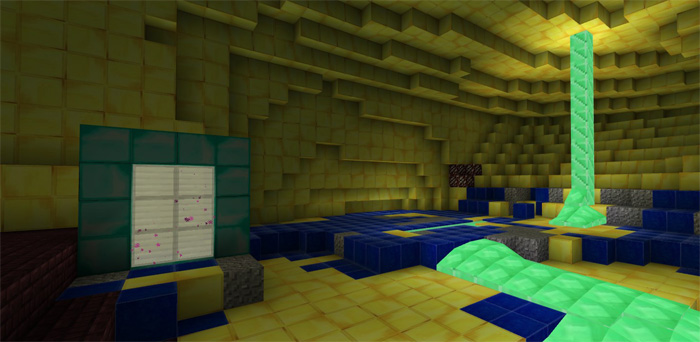 I really like the concept of this world though. Imagine if there was a dimension in Minecraft which only had good things. It would obviously have to be very difficult to get there! Maybe the player could be sent there for a brief moment after dying before returning to the Overworld?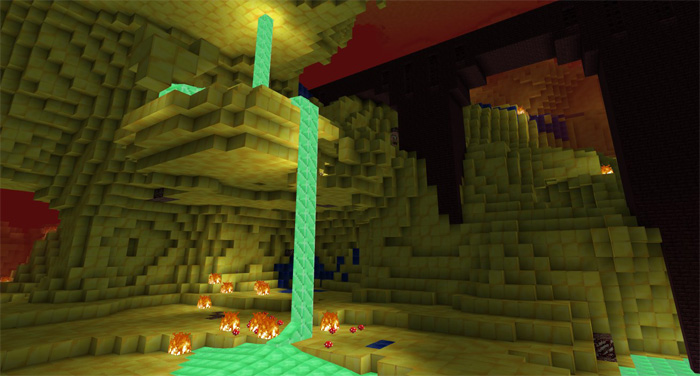 Don't be fooled by the emerald! It's still lava and you will burn to death if you try to go for a swim there.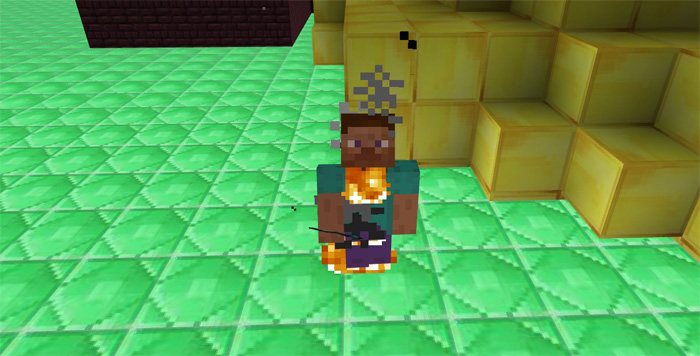 Installation
Open Minecraft PE
Settings > Global resources > Activate pack