This disables the profanity filter as it should be a choice and not forced.
This is not intended for children
Now you've been warned, don't blame me.
A big youtuber known as SalC1 gave his opinion on it, it's a forced feature and that isn't any fun, I agree and I noticed it can be toggled, so that's that.
The UI changes are caused by a seperate behavior pack, this ONLY affects chat filters.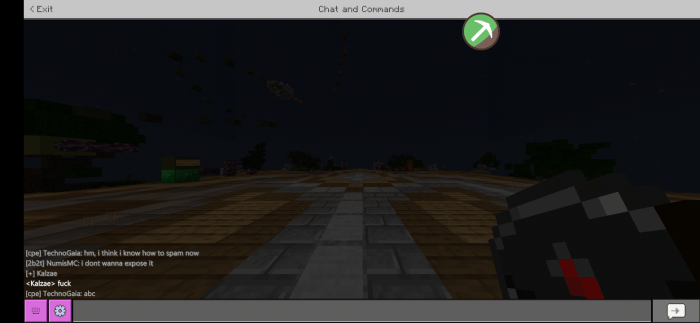 Hey yeah I know, the Profanity filter well should be a choice, obviously, this makes that possible.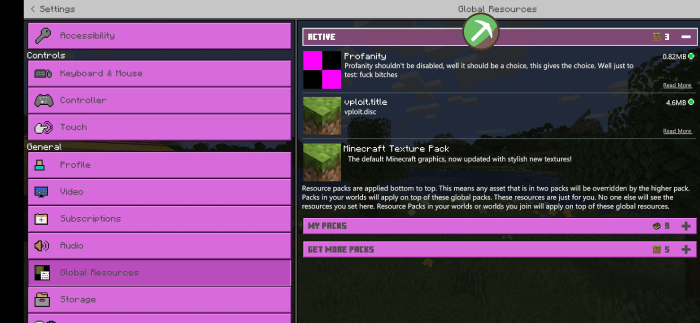 Added a subpack to toggle the modified play screen.
This was not a intended feature but is now an option.
For the play screen change to take affect you may need to reboot MC:BE
Downloads
Supported Minecraft versions
1.14