Have you ever been to a flower forest? This biome was quite underrated so I gave it a little make-over to make it fit for big bees! Introducing butterflies, with over 40+ variants, and pollen, a new material you can use for building. 
Description
Mobs
Butterfly
47 variants
2 sizes
you can ride the big ones, can hold 2 riders
you can catch small ones with the "Butterfly jar" item
Big ones drop more pollen than the small ones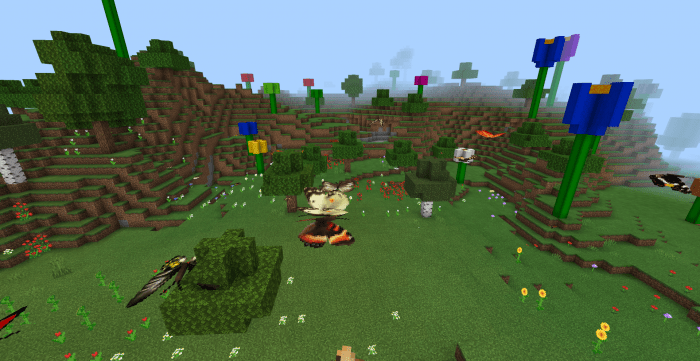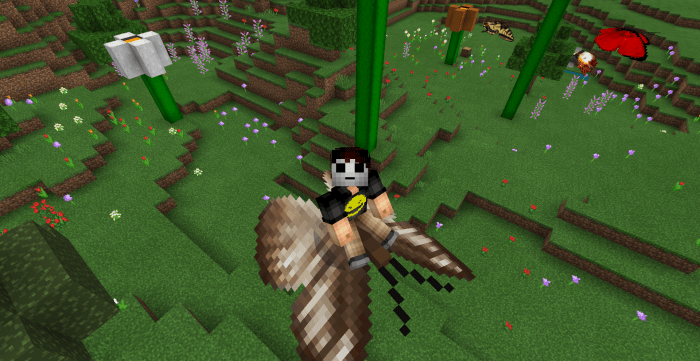 Blocks
Flower petals
16 colors
drops petal items
Flower stem
makes up most of the giant tulip's trunk
Pure pollen
new stone-like blocks
5 variants
bricks
chiselled
big tile
medium tile
small tile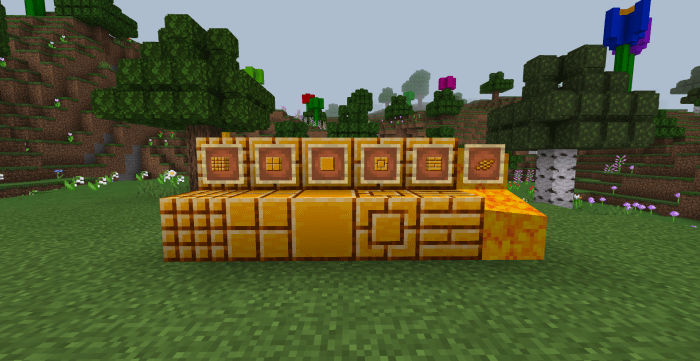 Items
Petals
drops from flower petal blocks 16 colors can be used to craft dye
Butterfly jar
can be used to capture small butterflies
Butterfly jar variant ( number )
a captured small butterfly with their variant number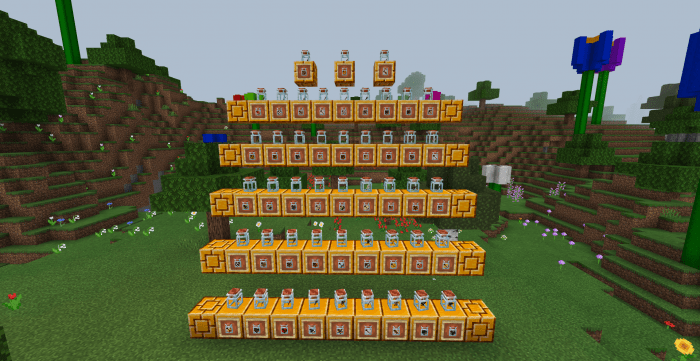 Naturally generated structures
Giant tulip ( tall & short )
Made up of petal blocks and flower stems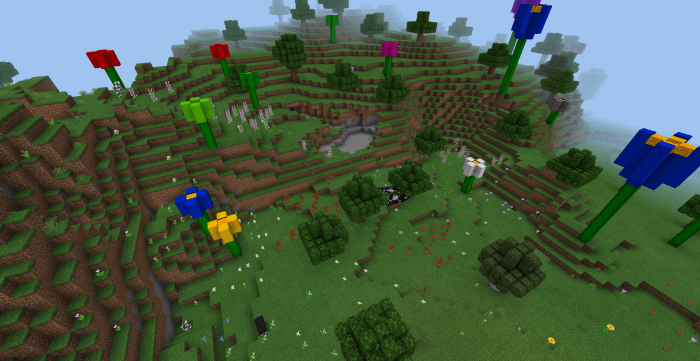 You can also place them!
To place them, use the "Item ground ( Project: Flower forest )" and interact with any item from the add-on to display them.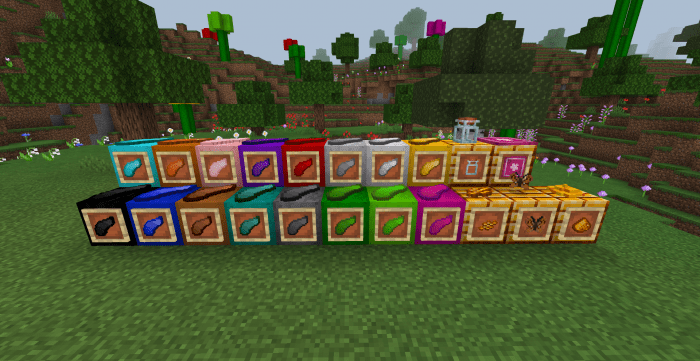 Installation
This add-on is updated to the latest beta.
If you want to review/make a video about this content, at least credit me in the video/description
Don't use your own link, use the proper link on MCPEDL
If you wish to use this for your content, at least credit me.
You may copy/paste this for your content as well if you wish
Downloads
Supported Minecraft versions
1.12
1.13