This texture pack project aims to strip away all of the unneeded graphics in Minecraft and optimize the in-game FPS to the maximum effort possible. This is especially useful when PVPing. It's unknown at this point how much a difference it actually does but it sure makes certain things easier. For example, ores have been redesigned to be easier to find.
Creator: Rexiar, Twitter Account
Updated: 25 October, 2017 (read changelog)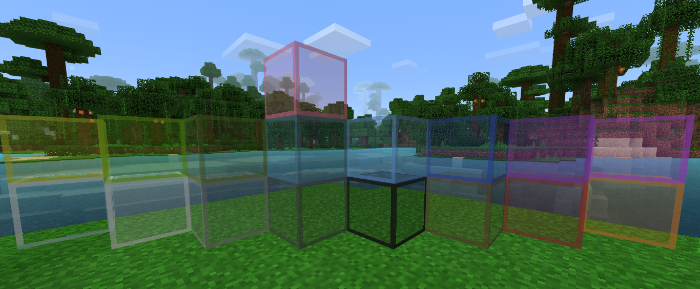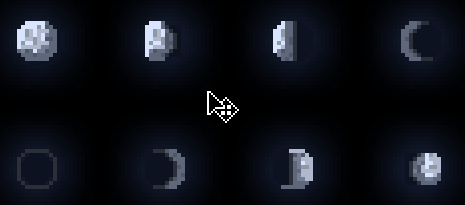 Clouds has since been removed!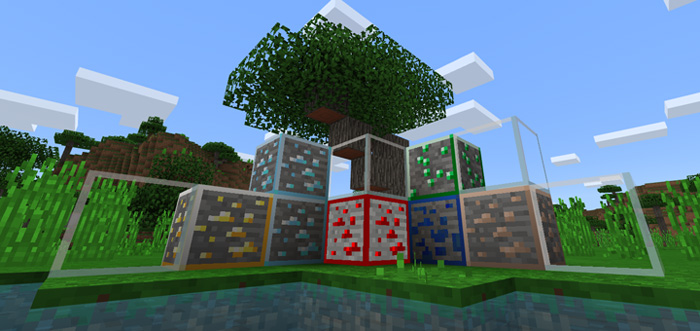 All Features
Pumpkin has a new face texture when wearing it, doesn't have the black side bars
Water is clearer
Glass blocks and glass panes are clearer
Ores are outlined so that they are easier to spot
Made the leaves more transparent
Shortened grass and tall grass so that the player can see better
Fire block's cross shaped
Color map for dirt, leaves and foliages are the same
Removed all particles except for potion particle (due to invisible players would be 100% invisible otherwise)
Removed polys on some mobs to reduce lag like cow horns and utters, pigs 3D snout, pigmens hat mask, sheep outer head, wither boss middle bone thingy, bats tail, chicken's red thingy
Made llama's spit one big square
Installation
Open Minecraft
Settings > Global Resources > Activate the pack