This addon adds some of the iconic vehicles from the famous battle royale game PlayerUnknown's BattleGrounds or PUBG, This addon is perfect for large PvP maps specially for Battle Royale Maps available for Minecraft Bedrock Edition..
Screenshots:
UAZ Hard-top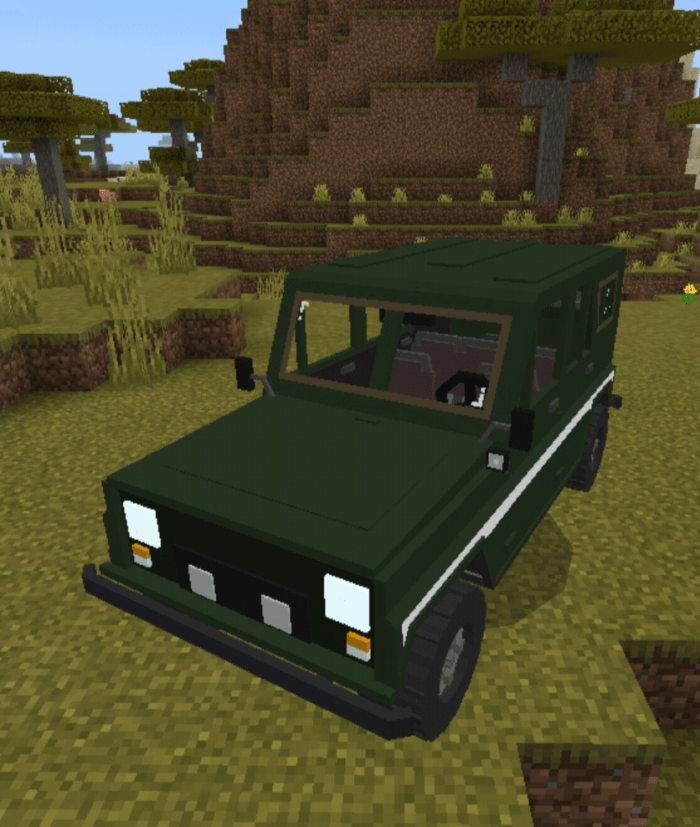 UAZ Soft-top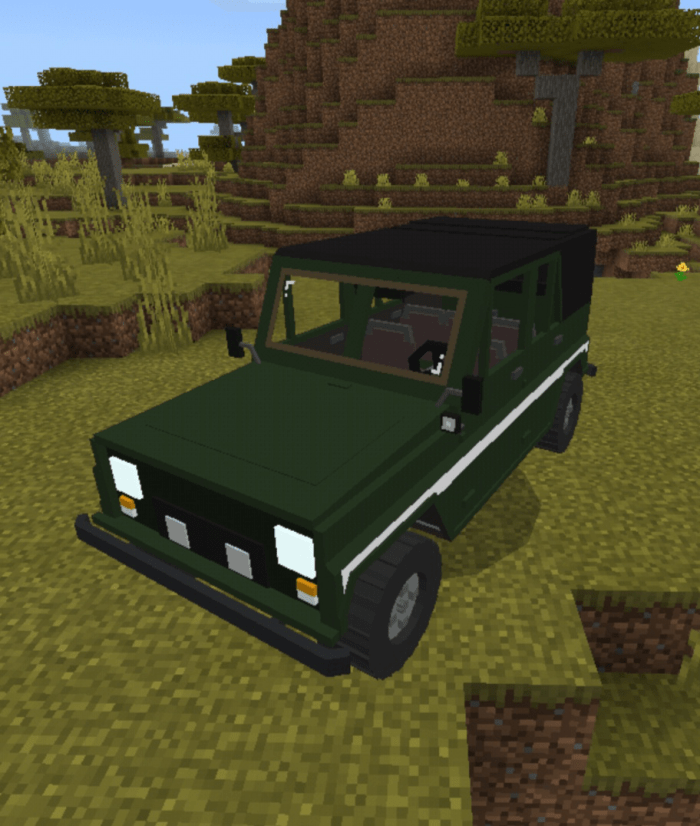 UAZ Open-top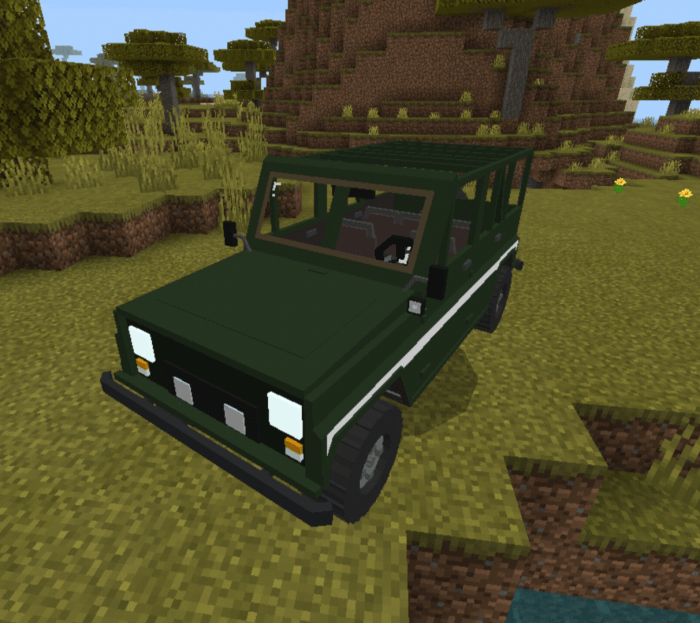 Dacia – Available in 4 colors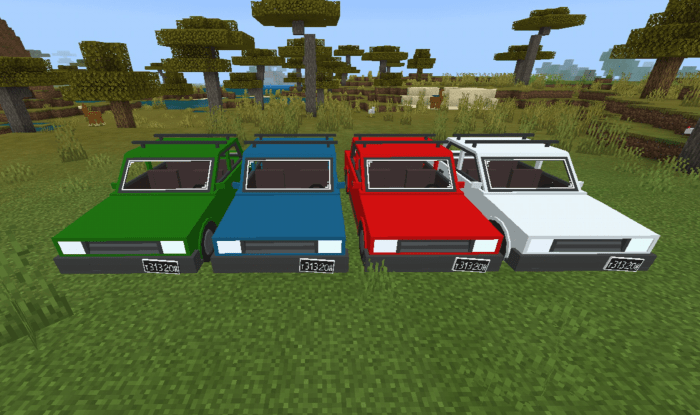 PG-117 – Fast aquatic vehicle great for ocean exploration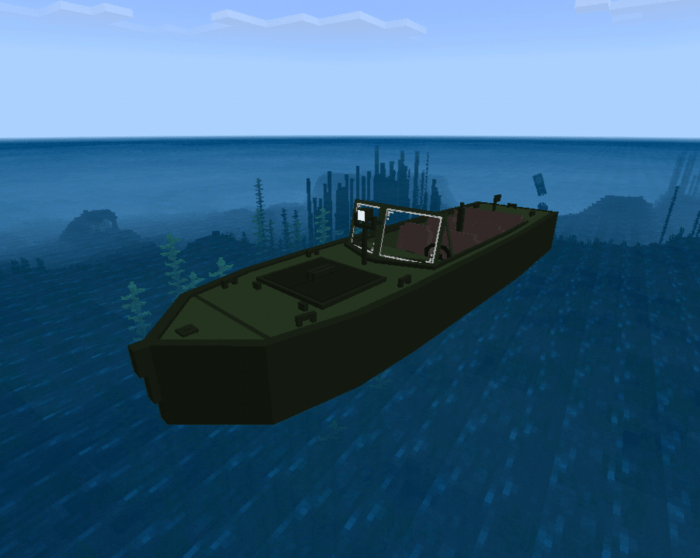 -New Vehicle-
Buggy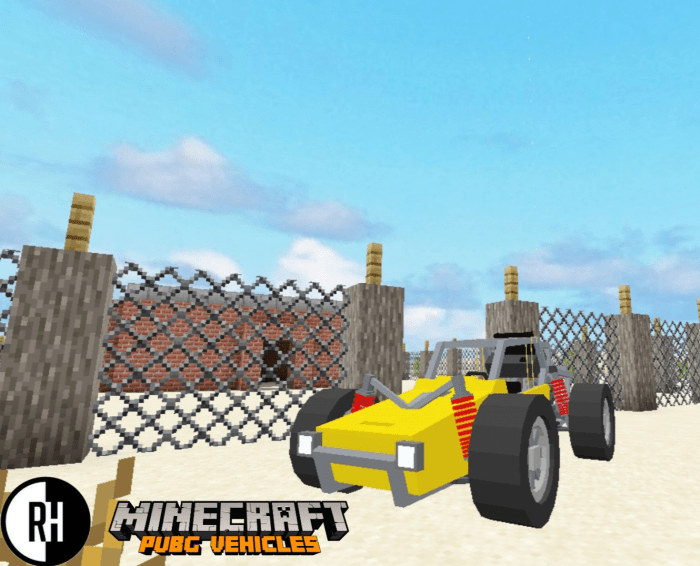 Glowing Lights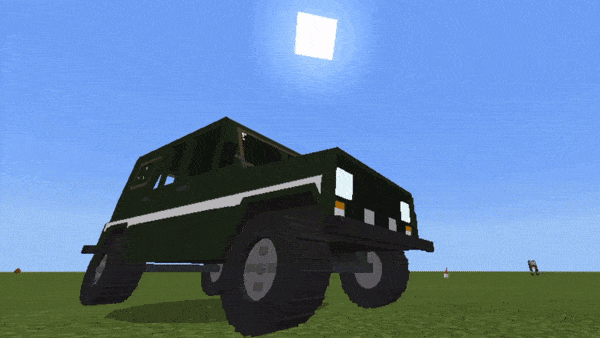 Glowing speedometer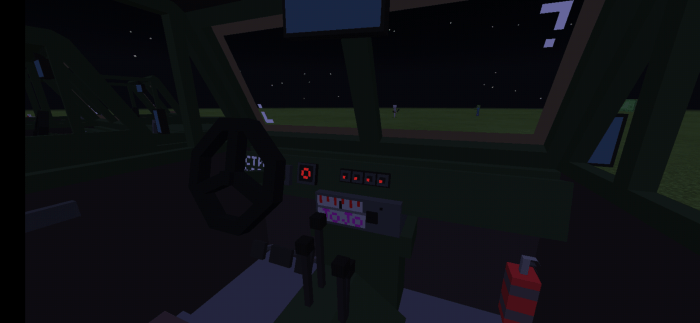 How spawn the vehicles?
Simply find the spawn-eggs on the creative inventory
Special thanks to Ashminggu♥️ and RMPlaysMC by helping me to develop this addon and fix some code errors..
Warning
1. Do not reupload this addon to third party sites without my approval.
2. You can modify it but keep it only for yourself..
3.If you are going to make a showcase video of my addon use the MCPEDL link instead of the mediafire link and give credits to me.
Note
Sorry guys I only added a few vehicles on this update because of Online Classes but I promise I'll add more vehicles on the next update hope you guys like this update.. Thanks!
Found a bug?
DM me on my Twitter > https://twitter.com/redHoOOodie
Subscribe to my YT channel > https://www.youtube.com/channel/UCnjLuqeV0OOumfJI0Jmqneg
-New Update-
Added 1 new vehicle!
+Buggy - The highly requested vehicle by the community is now here!
-Minor Fixes-
+Vehicles are now stackable
+Fix an issue where players are not able to drive the Green Dacia
+Reduced the speed of PG-117
+Increased the HP of vehicles
+Bug Fixes
-Minor Update-
+Now supports BETA 1.16.100.X
+Fix an issue of the back portion of PG-117 rotating while turning
+Updated Localization files
+Small changes on the PG-117 Texture
+New Download Link
+Added 2 New Vehicles
+Dacia (Available in 4 colors)
+PG-117  (Aquatic Vehicle)
Minor Updates
+New model for UAZs
+New Texture for UAZ Hard-top
+Glowing lights for every vehicle
+Glowing speedometer
+Texture fixes
+Jojo reference
Added Instructions on How to Spawn the vehicles to avoid confusion
Added more in-game images for reference
Added Custom Minecraft title
Downloads
Supported Minecraft versions
1.16