The Quest Book Mod adds a book to the game in which you can read about several different quests to complete. By completing a quest you can then claim rewards.
The book is perfect for anyone new starting out with Minecraft Pocket Edition as it provides simple guidelines of how to progress further into the world. And the rewards make you work harder for it.
Creator: rainbowyoshismbx
Getting Started
When you have entered a world go in chat and type /quest book to get the Quest Book.
Tap on the ground to open the book and see which of the 9 different quests are available.

Select either of the quests to see what needs to be done.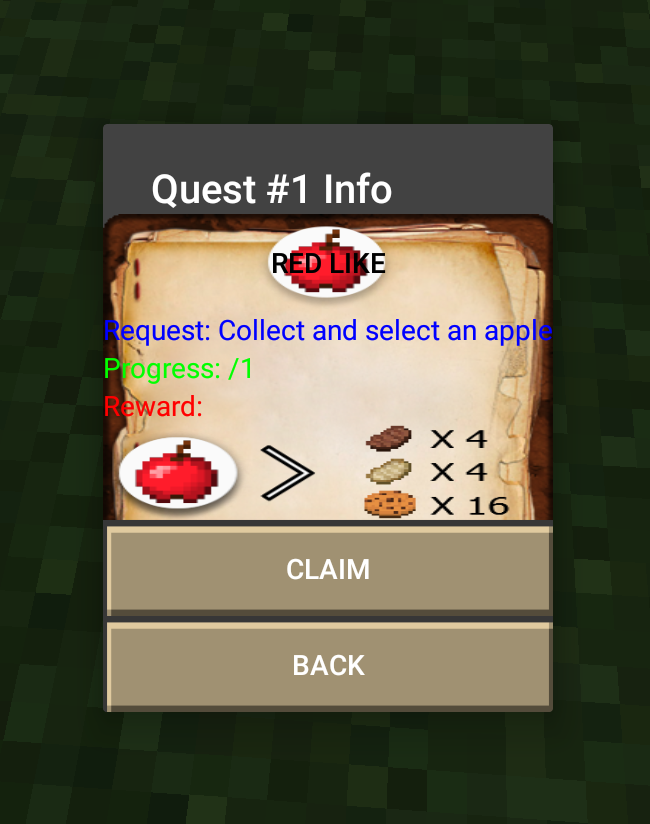 When you know what needs to be done go ahead and do that and when you've completed the task open the quest in the Quest Book to claim your reward.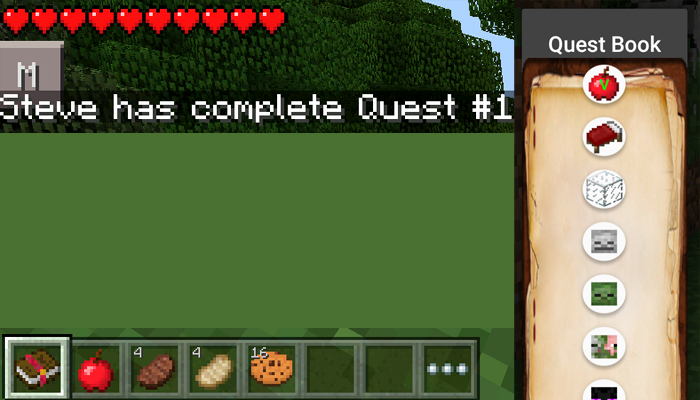 Important Install Note
Move the ModPE folder to /storage/emulated/0/games/com.mojang/. It's really important, the mod won't work without it.