QuestMode combines quests with maps through a custom created graphical user interface. It's the perfect way for map creators to setup challenges where players can be rewarded when completing the set out quests. To submit maps with quests you will need the Android app called QM Maker.
We are keeping a list of all maps which support this mod so have a look further down if you want to experience it, just make sure to download and install the mod first!
Creator: DAW330073
Maps Supporting QuestMode
How does it work?
QuestMode supports only a selective few quality maps which are submitted through QM Maker (more info about that further down). In our example we will be using Skyblock PE. Make sure to download (scroll down to the bottom of the page) and install the mod first.
When you open a world map in Minecraft PE which supports QuestMode you will notice a white QM button in the top-right area of the screen. If you tap the button a custom graphical user interface will popup displaying all the quests available for the mod.

In this map Getting Wood is the first quest in a series of seven. If we finish this quest we will be rewarded with one sapling when claiming our reward.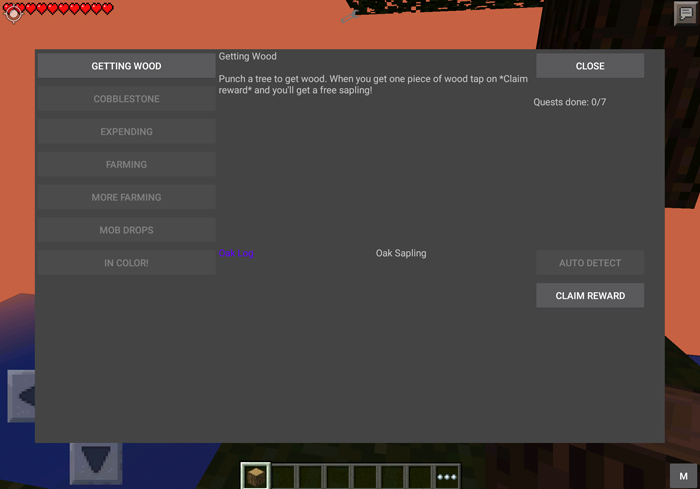 When you have gathered one wood you can open the QM interface again and press Claim Reward to get your free sapling.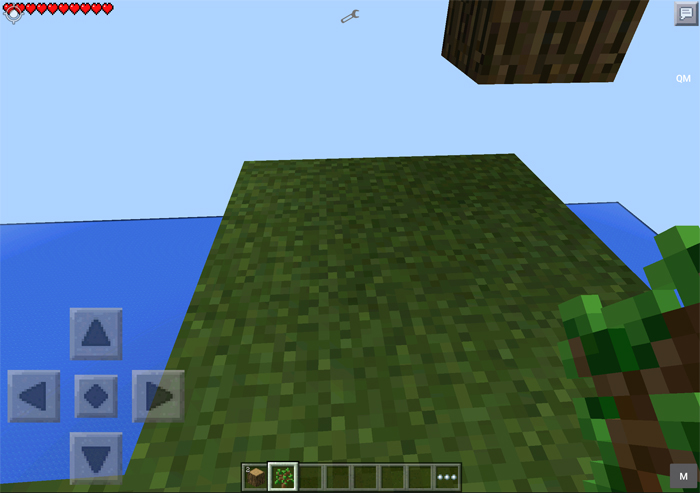 And on it goes until you have completed all of the quests.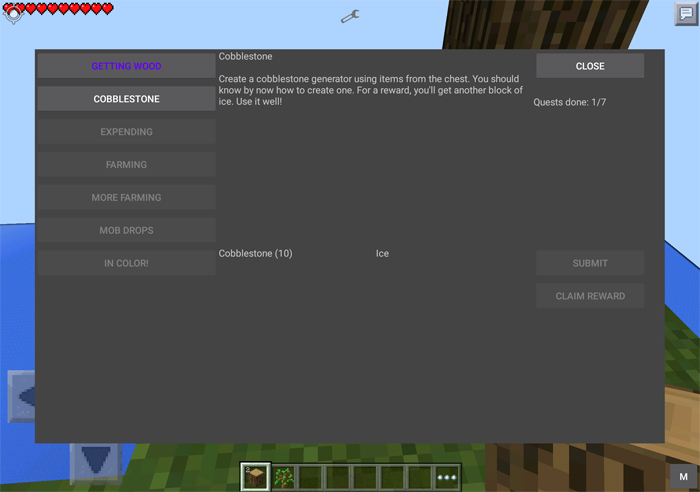 How to submit maps with quests?
To submit a map you will need to begin by downloading the QM Maker Android app.
When first starting the app you will be able to select which map in your minecraftWorlds folder to submit.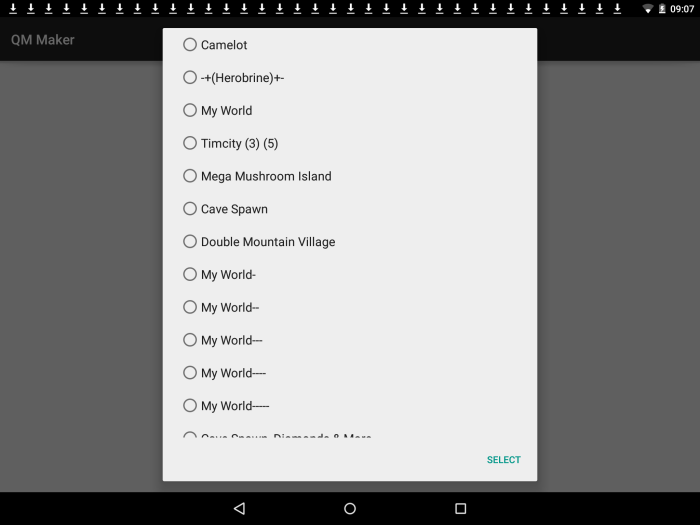 Tap on the Welcome screen button and then select Add new quest.
From there you will be able to create the quests for the selected map. Once you are done click save and submit it.