Want a way to troll your friends? Or do you just want a block that would fit well into Minecraft? Well either way, this resource pack (addon) adds quicksand to your game! It's great for terraforming custom terrain and trolling unsuspecting minecraft players that don't pay attention to their surroundings.
Creator: NetherNinja, Twitter Account, YouTube
Updated: 3 December, 2018 (read changelog)
How does it work?
The quicksand replaces cobwebs which make players sink slowly since custom blocks and custom block behaviors haven't been added to the game yet. Unlike regular sand quick sand has an animation and a liquid block like shape (similar to lava and water).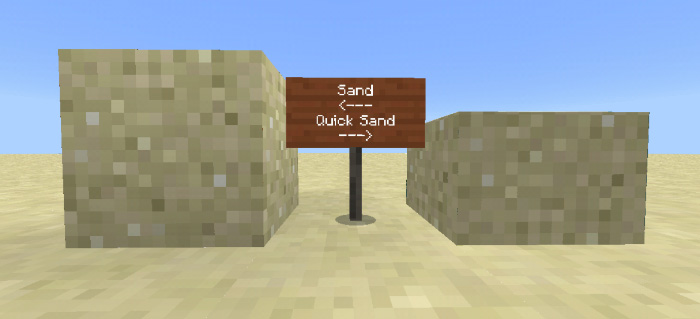 Changelog
Added Bucket carried texture
Added block animation
Made shape differ from original sand
Reduced File Size
Installation
Apply the pack for a world
Create the world