Are you looking for something absolutely terrifying for your worlds? Well with this add-on, you will have to be extra careful. This adds one new creature and one new item. It will add a lot of difficulty to survival.
Credit/Developers
KaiFireborn#1551(discord)[behaviours]
MCBEgamer (discord), ReadDaPin (Twitter)[Sounds]
This adds the monsters from the 2018 movie, "A Quiet Place," also called Death Angels. They spawn very rarely in most vanilla biomes. Certain actions triggered by the player will cause them to investigate your location, but I'm not telling you those triggers because where's the fun in that?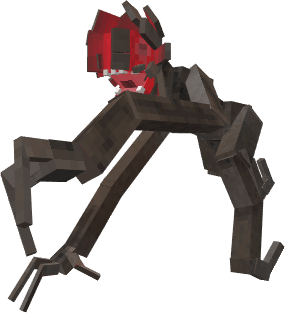 They will be invincible to player attacks as long as the player doesn't use the modified hearing aid. While holding the modified hearing aid, the player will be given the wither effect, but nearby monster's head playes will open, allowing them to be attacked.
Here's how it's crafted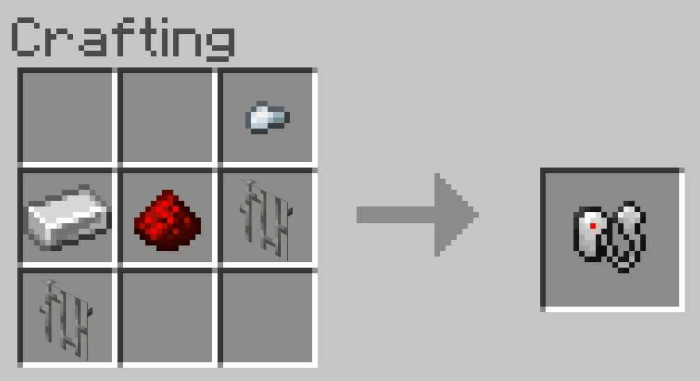 Anyway, have fun survivng with these things in your world. 🙂
PS: please note that this addon has a player.json file so it may be unusable with some other add-ons unless the packs are merged.
My Discord Server for mine and my team's projects
KaiFireborn's discord server for his projects:
https://discord.gg/fbUnxFh
(Hopefully) fixed the download file
Death Angels no longer attack each other
-Death Angels no longer attack each other
-Noise Targets now actually despawn
-Noise Targets now slowly disappear because of lag problems
-Noise Targets spawn closer to the player than before
-Death Angel's detection range is now reduced when the player is sneaking 
-Updated Description
-Death Angels can now climb blocks
Added Credit and discord server links to description, plan on doing a small bug fix soon
Installation
Download and open the .mcaddon file
Enable the resource and behaviour on your world
Enable experimental gameplay and the you are good to go!
Downloads
Supported Minecraft versions
1.14