Basic Info:
Remember Rahee's Digital Clock Texture?
I made it again with 7 new colors and added 24 hour time format. With this pack you can use Clock (Crafted from iron and redstone) more efficiently. You can also change color of it in-game. As it's 32×32 if will cause very little lag. 
Pack Name: Rahee's Digital Clock [REVAMP]
Resolution: 32x (Twice Better than Vanilla)
Pack Size: 150 KB
Pack Type: Texture Pack (not an ADD-ON)
System Requirements: 2 GB RAM for access to all colors
Supported Game Versions: 1.12-1.16
Supported Platforms: Android, iOS, Windows 10
Available colors: Black, white, red, green, blue, yellow, purple, pink [8 colors]
Note: You can't use all colors if your device is weak (1 GB RAM Devices)
Check for screenshots, changing clock color, download link below.
Made in Bangladesh??
by DotCraft Studios
Screenshots: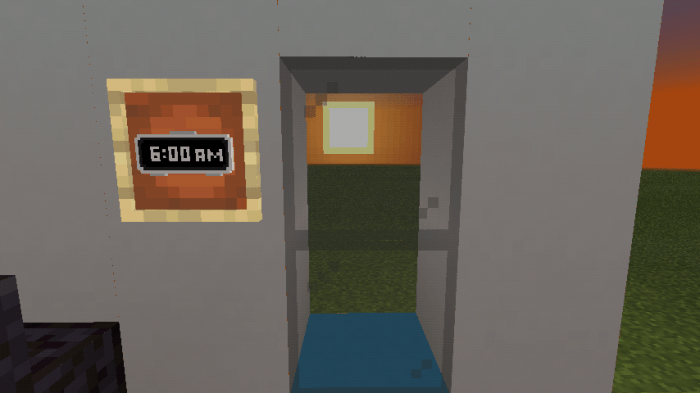 White Clock 12HR – Sunrise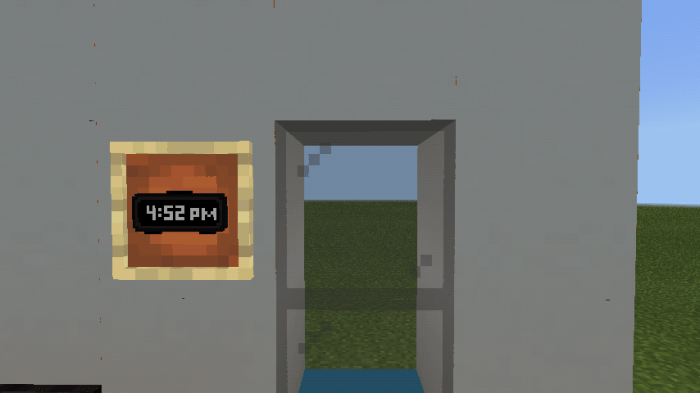 Black Clock 12HR – Sunset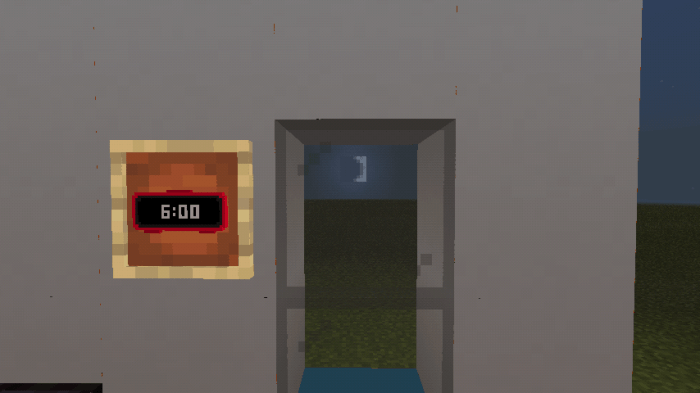 Red Clock 24HR – Night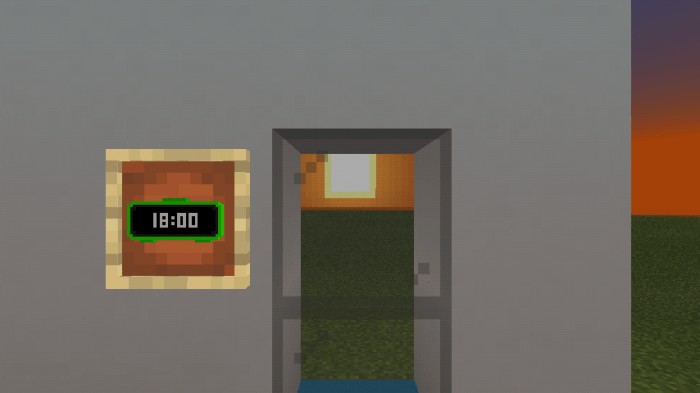 Green Clock 24HR – Sunrise
I am too lazy to take screenshot of all clock colors.
How to change clock color:
1. Activate the pack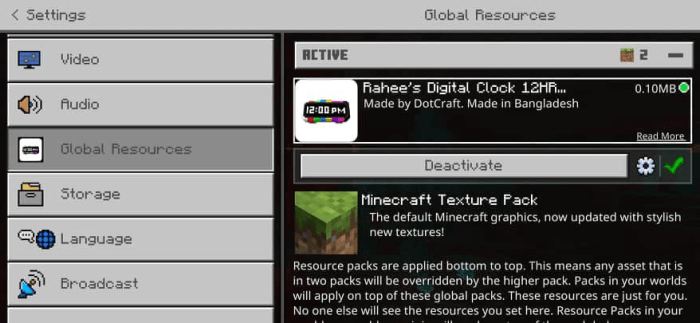 2. Click the gear icon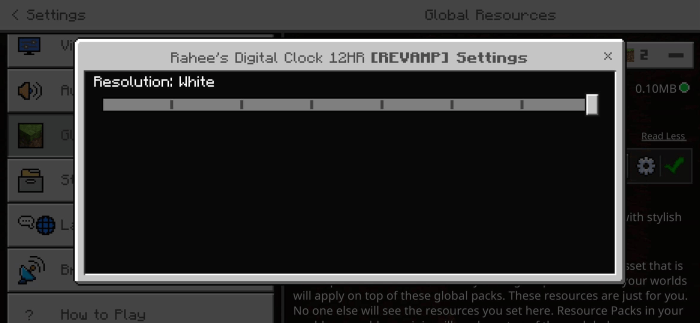 3. Use the slider to select your desired color
4. Quit the game and open it again
5. DONE!!
Contact us:
E-mail: [email protected]
Discord: Rahee#6879
Facebook (Fast Response): DotCraft Studios
DO NOT REDISTRIBUTE THIS PACK ANYWHERE OR CLAIM THIS AS YOUR'S!!!
Update #2
▪ Download links FIXED
▪ Updated this article 
Installation
How to Download:
1. Confirm CAPTCHA
2. Wait for 20 seconds
3. Click "Get Link"
4. Download MCPACK or ZIP (Both are same, just different installation method)
How to Install:
Downloads
Supported Minecraft versions
1.14
1.15 (beta)
1.16
Resolution
32x