Derp means foolishness or stupid. In no attempt to insult the mod creator it's probably still the best words to describe the logics in this mod.
Just because something is foolish though, doesn't mean it's useless. The Rainbow Derp Mod adds a Derpy-Ingot which can be used to craft several new rainbow colored tools with cool usability features.
Creator: UltraPeachMC, Twitter Account
Item IDs & Crafting Recipes
RainbowDerpSpawnEgg (432)
Derp-Lizer (434) - 3 gold ingots + 6 iron ingots
Derpy-Sword (435) - 6 derpy-ingots + 3 sticks
Derpy-Hoe (436) - 2 derpy ingots + 2 sticks
Derpy-Shear (437) - 5 derpy ingots
Derpy-Ingot (438) - derpilize a mob with a Derp-Lizer and then kill it
How do I get the Derpy tools?
To begin with you will need to craft a Derp-Lizer item with 3 gold ingots and 6 iron ingots. Tap on any type of mod to derpilize it. Basically the mob will get a rainbow colored skin and when you kill the derpilized mob it will drop a Derpy-Ingot.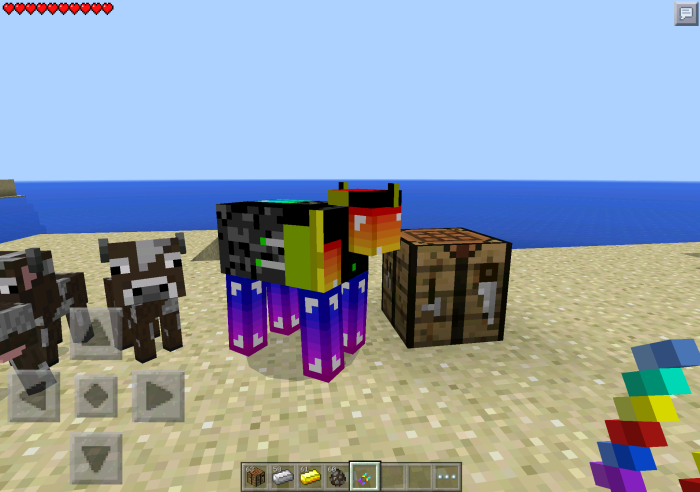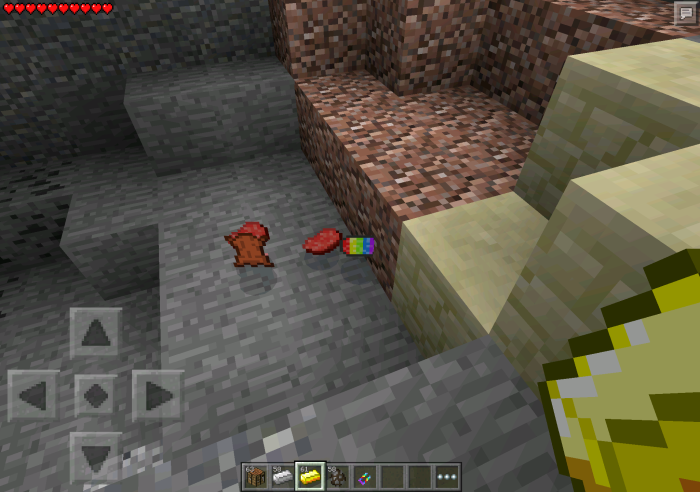 The Derpy-Ingots can then be used to craft the derpy tools.
[gallery link="file" columns="2" size="medium" ids="10820,10813,10812,10811"]
Derpy-Sword (435)
The Derpy-Sword deals 15 damage each hit.
Derpy-Shear (437)
Every time you use it on a sheep it will drop a random colored wool. It can be used as many times you want until a sheep dies.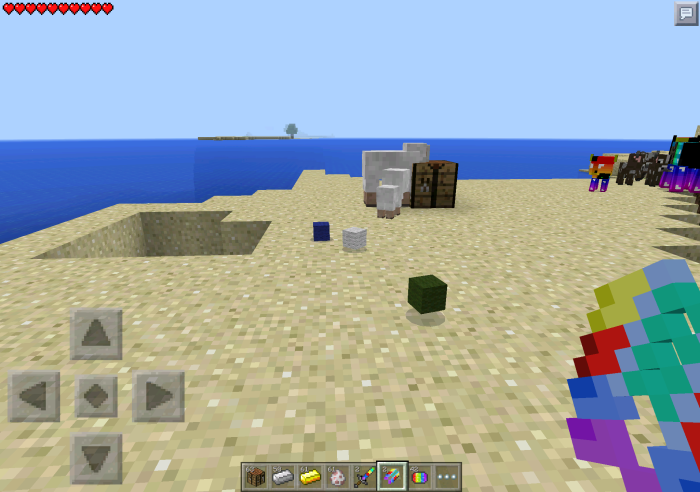 Derpy-Hoe (436)
The only thing that makes it different from an ordinary hoe is its beautiful rainbow colors.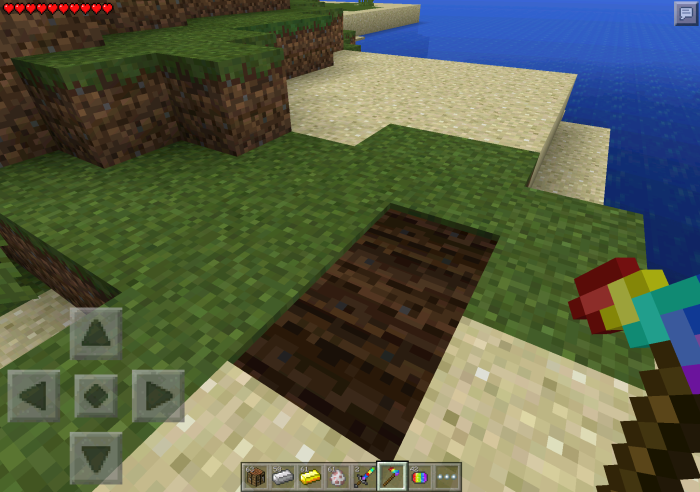 RainbowDerpSpawnEgg (432)
This item is a spawn egg which can be used to spawn a Derp mob with 30 health. It's a hostile mob so be careful.