10 years ago, in 2008, Nintendo released Mario Kart Wii. To celebrate their tenth anniversary my brother and I remade it in Minecraft: Bedrock Edition. This map features Rainbow Road as a roller coaster in Minecraft. It's really cool to ride, but just make sure it's nighttime in-game.
Creator: XWing1O1 & Sam020 (YouTube Channel)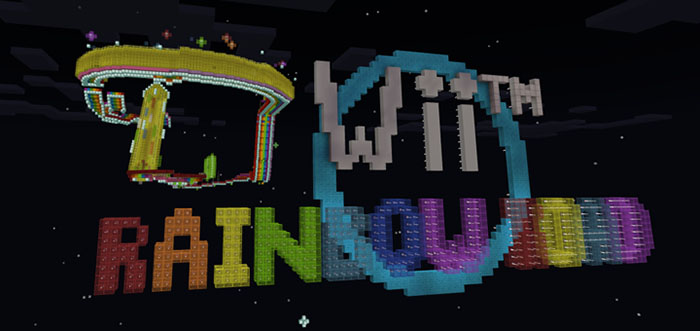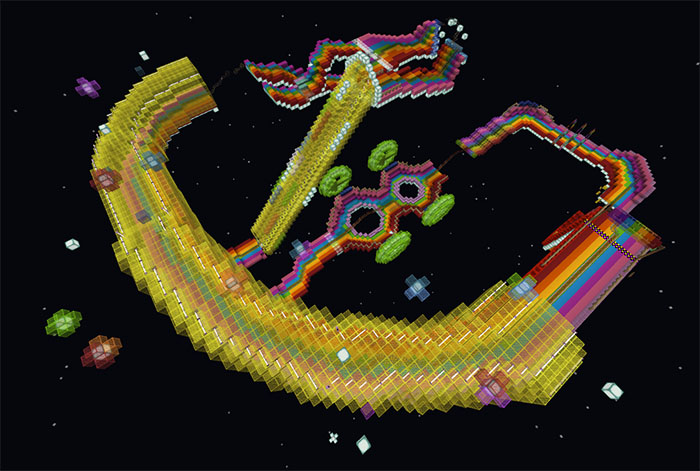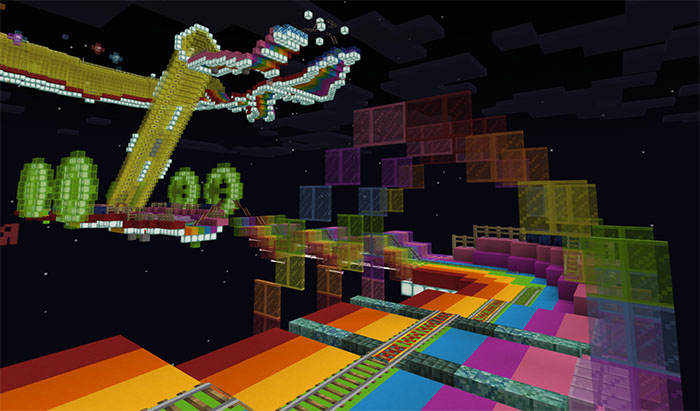 Creator's Note: Note this is a Roller Coaster recreation, to race manually you will have to do some tinkering.
Installation