This resource pack turns the stairs in Minecraft into ramps. The ramps can be used for building structures with sloped and curved shapes. A roof is a perfect example it looks great for but also anything else which needs a more smooth appearance.
Creator: Hrhett
How does it work?
All of the stairs have been changed to ramps. You can combine multiple stairs to make a larger ramp and so on. For the most part it works quite good although there are some glitches. For example, sometimes the curves are uneven and it seems impossible to fix no matter which direction the ramp is facing.

Here's a temple structure I built using this resource pack. As you can see, it has a really nice curved roof.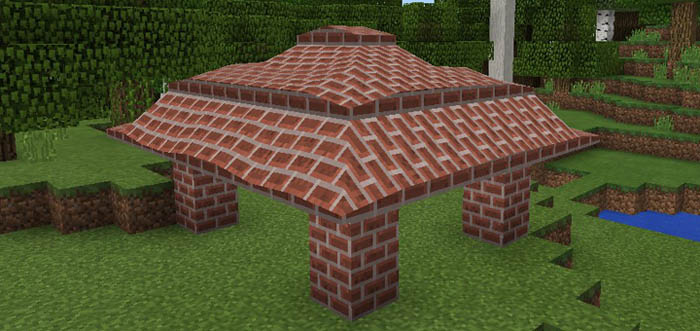 Important info: This will only work for 0.15.9 non-beta (iOS, Android, Windows 10 Edition etc). Hopefuly another version will be out soon which works for the 0.16.0 beta too.