Random Arcades includes 8 different minigames which are made for multiplayer. There are a lot of command blocks which have been added, and you don't need any behavior or resource pack to make the games work. If you (and preferably a group of friends) are looking for something fun to play, then this map should definitely be in your list of options. Most games are primarily focused on PvP.
Creator: JEBR_Gaming, Twitter Account
Updated: 10 March, 2018 (read changelog)
How does it work?
You'll spawn at the Arcades lobby. There you will find the settings for the games (e.g. reset button, credits info) and also a game selector.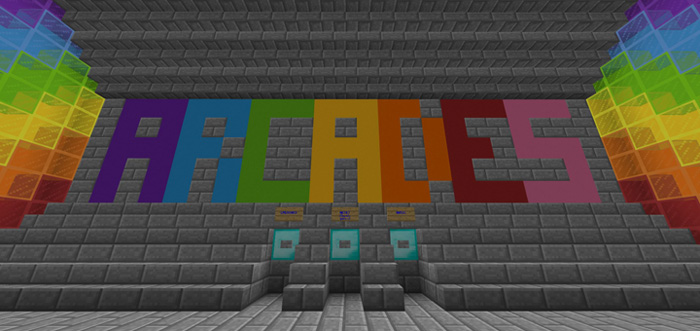 All Minigames
Currently there are 8 different minigames and down below you will find a list of them.
Survival Games
Capture The Flag
Super Smash Mobs
Random Structures
PvP
Find The Button
Sumo Wrestlers
TNT Run / TNT PvP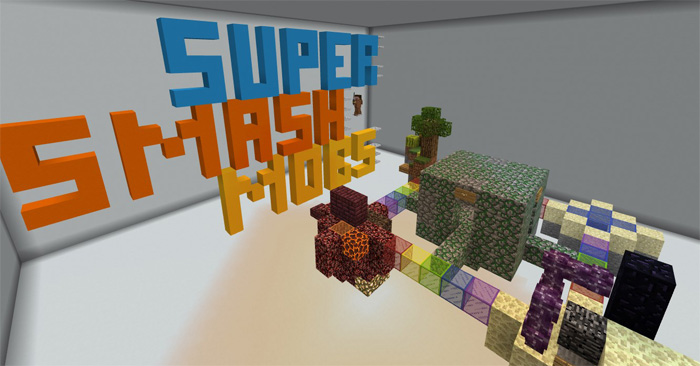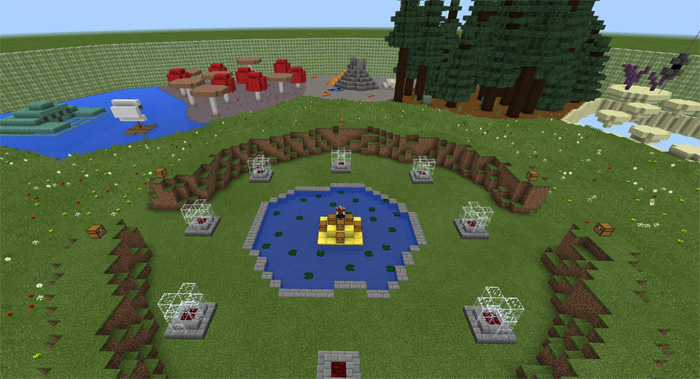 Changelog
New minigames

SkyFall
Spleef
Thimble
Fish Battle

Fixed TNT PvP so that you can fight
Installation