Welcome to the most Randomly Fun Skyblock map you'll experience! This map is a completely normal Skyblock map at first glance. However, the Cobblestone Generators gives you random items every time you mine it! Instead of cobblestone you could receive any item! Anything from dirt to diamonds! 
You start off with an Oak Sapling, x8 cookies, a tip book, a lava bucket and a water bucket to start your Journey!
There's only one island to work with, to provide a challenging experience!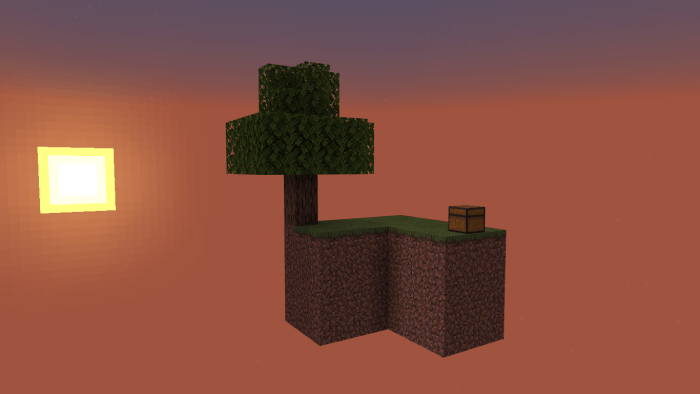 The addon called "Randomised Cobblestone Addon" is created by jesser101! This is the addon that is used to make this map possible!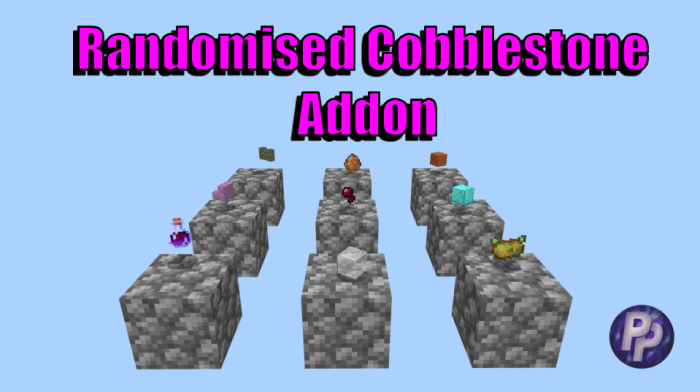 Are you ready to start your Random Cobblestone Skyblock adventure?
Please help support the PixelPlay Community for more free maps in the future!
Official Discord
Official Youtube
Map Creator: jesser101 (Owner of PixelPlay MAPS)
Trailer Video:
Coming soon!
Additional Notes:
If you experience issues with downloading – feel free to join the discord to receive a raw file of the map!
This map is multiplayer compatible and is beneficial with more players! All players will receive a random item each time a piece of cobblestone is mined!
Look out for future updates which will improve this map!
Installation
1. Down the MC.world file using the mediafire link .
2. Open the downloaded file for the world to automatically install into the game!
Downloads
Supported Minecraft versions
1.14
1.15 (beta)
1.16