Travel accross different places, with ease and convenience with the Waypoints add-on! Set up multiple waypoints & navigate faster throughout your world! Customize your Waypoints with 15 different dye colors to choose from.
created by: r4isen1920
pack version: v2.0
Creating a Waypoint
Start by crafting up a Waypoint Placer, it can be crafted using (8) Eyes of Ender, a Nether Star and (1) Lodestone.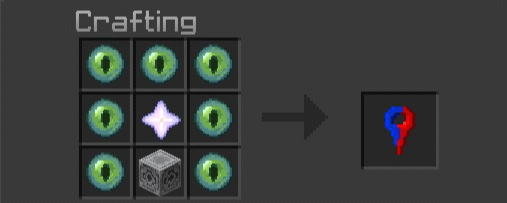 It requires Nether Star as you can find these Waypoints pretty useful, and I wanted that these items should be used on the late game.
Waypoint Placers act like a spawn egg or a block. Just place it down on the ground and you should be good to go!
To remove the Waypoint, just break the Lodestone Block. Note that you will NOT get your Nether Star back once broken, so place it wisely!
Changing Waypoint Colors
Once you have placed your Waypoint, pick any dye color that you want, and then punch it on top of the Lodestone Block.
Remove the color used by the Waypoint by punching it with a dye again. Changing the Waypoint's color will not use your dye.
Up to 15 different dye colors are supported, except for Black.
Renaming Waypoints
Know your way by renaming your Waypoints using a Name Tag!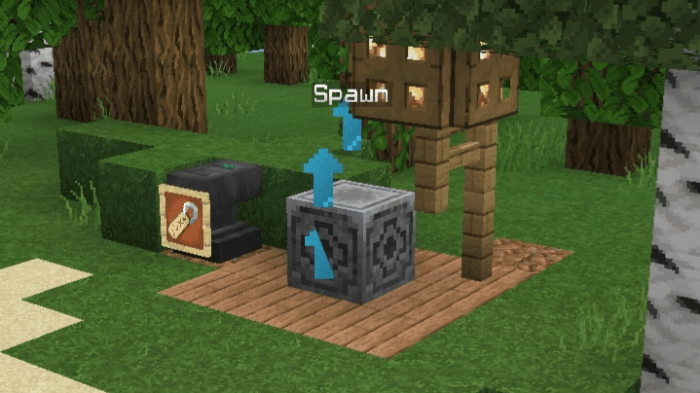 Renaming your Waypoint allows you to know which Waypoint you are teleporting to. Although this is completely optional, it is very recommended.
Linking a Compass
If you want to teleport to your Waypoint, you must link a compass to it first!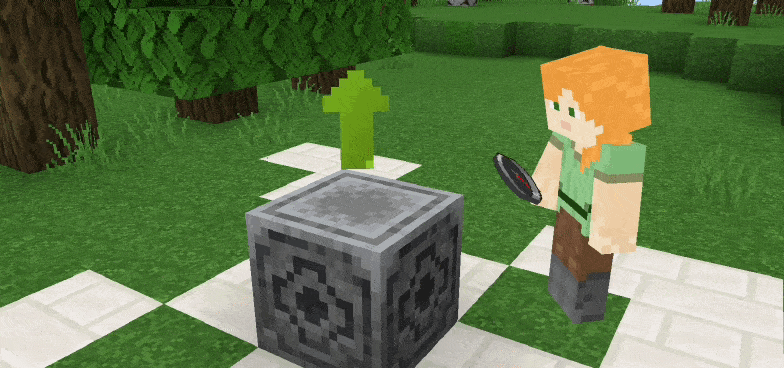 Interact or right-click the top of the Lodestone Block– or if you simply want to create a Lodestone Compass, just tap anywhere on the Lodestone Block.
Linking a Compass turns it into a Waypoint Compass: it acts as a connection between you and the Waypoint!
If the Waypoint you are trying to teleport to got broken, your Waypoint Compass may unlink and disappear.
Traveling to a Waypoint
Travel to Waypoint by holding the Waypoint Compass and sneaking until you are teleported.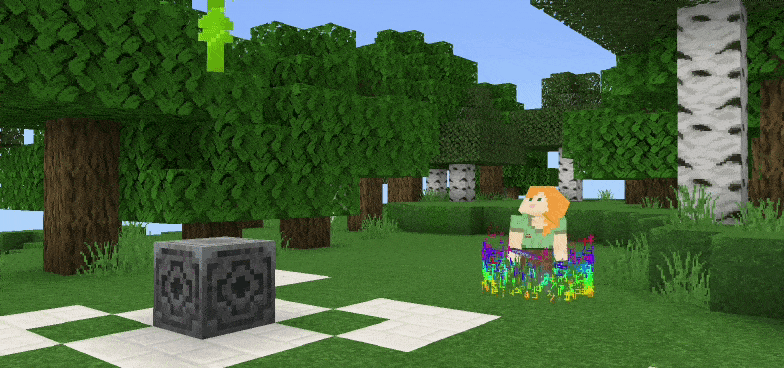 Traveling to a Waypoint can take time. The farther you are (from the Waypoint you are teleporting to), the longer it takes.
Estimated Time Arrival
Within 126 blocks takes about 5 seconds;
Within 256 blocks takes about 10 seconds;
Within 1024 blocks takes about 20 seconds;
Within 4095 blocks takes about 30 seconds; and
4096 blocks or farther takes about 60 seconds.
If you stop sneaking while teleporting, it will cancel the ENTIRE process. This means the countdown will reset back to what it was before.
Contribute Translations
This add-on is available for community translations! Please head on over to translate.r4isen1920.com to learn more!
Video Demo
Rewritten the entire add-on, with additional support for 1.16. Please update your Minecraft Bedrock to the latest version. 
Note to admin: don't show on homepage, thank you!
Waypoint Colors. Updated with new look and feel, see the new and revamped Waypoints with its new look!
Performance Improvements. If you're experiencing some crashes, make sure to take it slow and do only one add-on at a time per world (if you are doing so)! Also, please take note that the performance may also vary depending on the device you are playing on.
Particle Enhancements. Added and tweaked some particles when teleporting or moving into a Waypoint. 
Others. Tweaked some text, & updated entity names for the Waypoints, 
》 Thank you for your continued support and enjoy!

Added 3 new Waypoints! As an exchange, you can no longer add multiple Waypoints of the same number, this is to avoid more confusion with the code in the add-on.
Optimized Waypoints. Any waypoints placed farther away can now be detected by the Waypoint Selector.
Waypoint Selector Enhancement. Tweaked some texts regarding Waypoint toggles.
Teleportation Stabilized. Shouldn't be stucked on the Waypoint anymore, specially in multiplayer mode.
Other changes. 
Installation
Please delete the old version, if you have, before importing the add-on update.
Downloads
Supported Minecraft versions
1.16