The ever so rare Swamp Village, this one's beside both a useful piece of naturally generated Terrain and a must have Structure used for the End Game, all being so close to Spawn.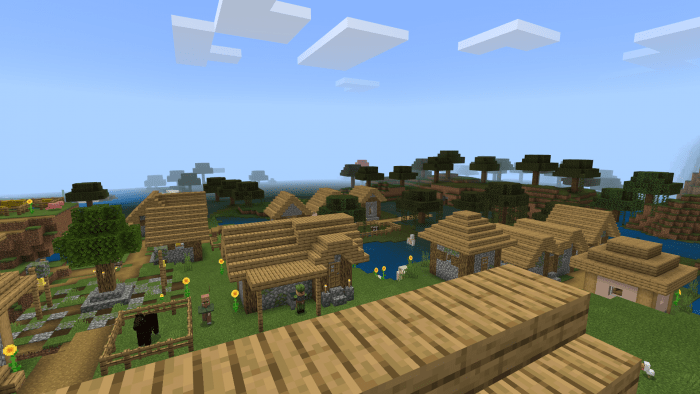 The Swamp Village is roughly 200 blocks left of Spawn with a Stronghold located directly below the middle of the Village.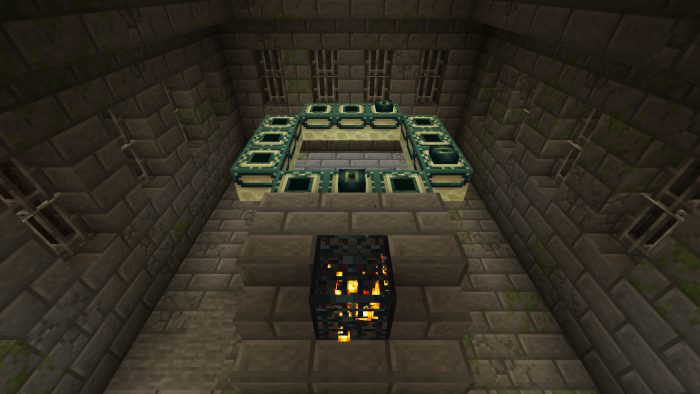 The Stronghold is also accessible via a ravine near the Village bells that manages to stretch down to Diamond level 11, this ravine is broken into two separate parts.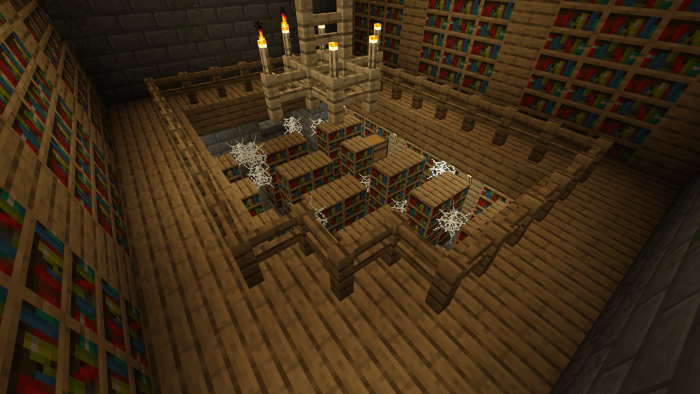 The Library of the Stronghold spawns with 8 Enchantment Books (yes, 8) 7 in the 1st floor and the last on the second floor.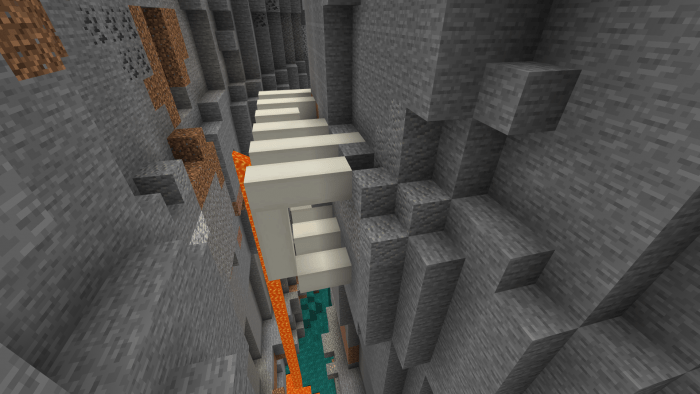 Another ravine is located slightly right of Spawn in the desert that generates a Fossil that also manages to stretch down to diamond level.
Images loaded in the wrong places and collided with text, should look alright now.
Seed ID
2014273943