Realistic mechanic in Vanilla Minecraft 1.12 with only one function! This one function creation adds Realistic mechanic into your vanilla minecraft world. You can chop down trees easier, but also saplings automatically plant itself and entities leave paths with these Realistic mechanic. Everything is done within vanilla minecraft and no resourcepacks are needed.
Enjoy the pack!
Creator: MarvinG Gaming, Twitter Account, YouTube Account
Updated: 26 August, 2019 (read changelog)
How does it work?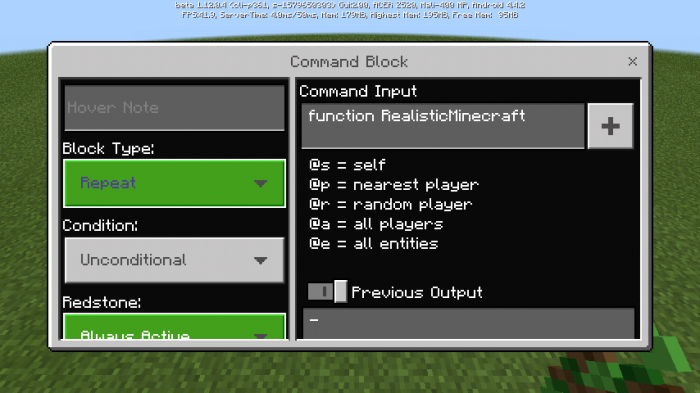 To get started give yourself a command block: type in chat /give @p command_block
2 – Place the Command Block and type function RealisticMinecraft, set it to Repeat and Always Active, and voilà enjoy the Pack.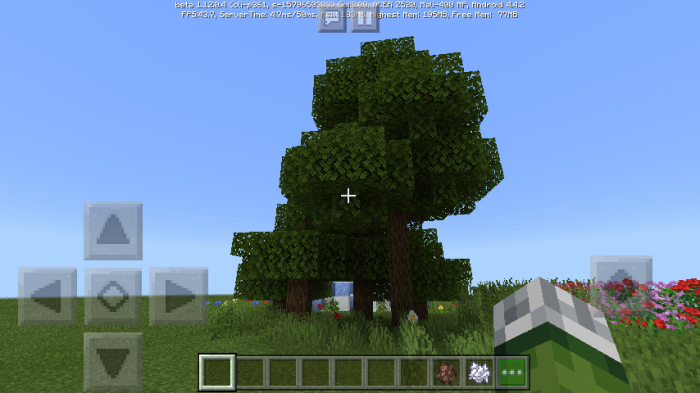 This first mechanic is called "Treecapacitor". When you break a log block and all the other log blocks above it will break as well. This only works in Survival Mode though.
This second mechanic is called "Automatic Seed Placing". All saplings that fall down onto grass will turn into a solid state after a few seconds. If they don't fall on grass though – even if they fall on normal dirt – they won't be placed.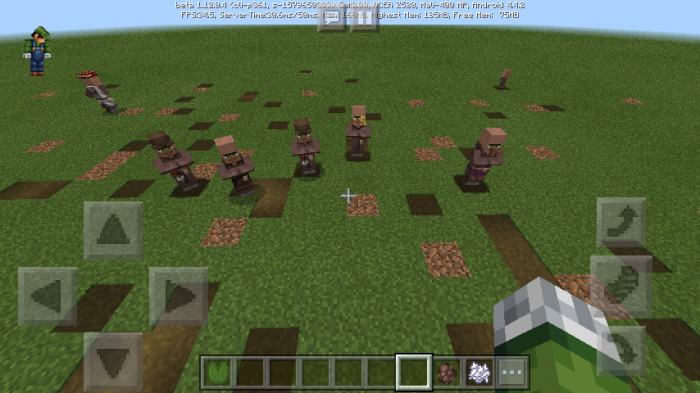 This next mechanic is called "Trample Paths". When you walk, you will slowly create paths. It dosen't matter if you sprint around or walk normaly. Only when you look down, no paths will appear. Naturally paths will form there, where you often walk. But in places where you are only once in a while, only the temporary dirt paths will form.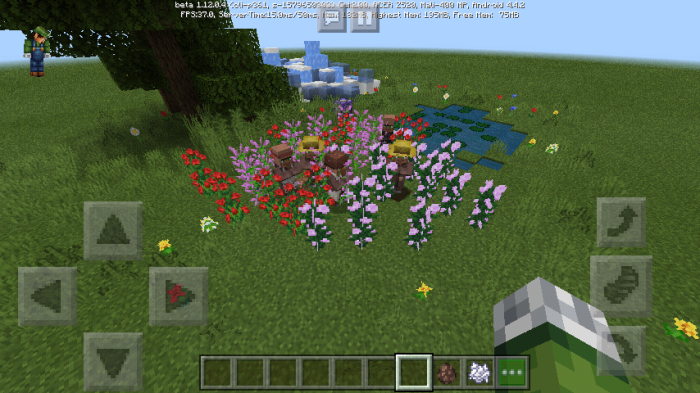 The fourth mechanic is a small one called "Slower in high grass". And it pretty much does, the name suggests.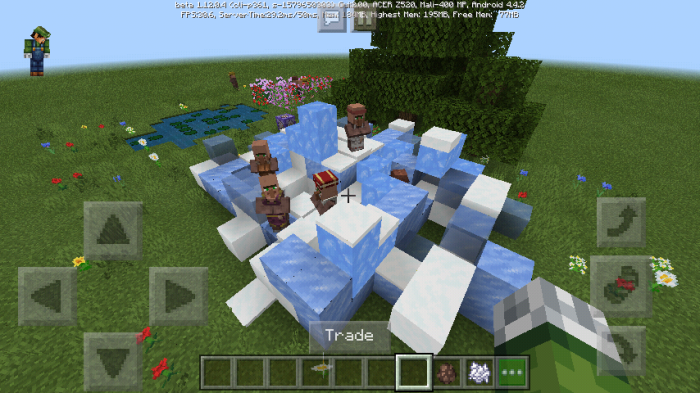 This next mechanic is called " Slower in cold areas", what is rather self explanatory as well. While you are in an area, where there is snow and ice, you will move and dig slower. These effects can only be prevented, when you stand in a torch. This will keep you warm and so you won't be affected by the cold of the snow areas.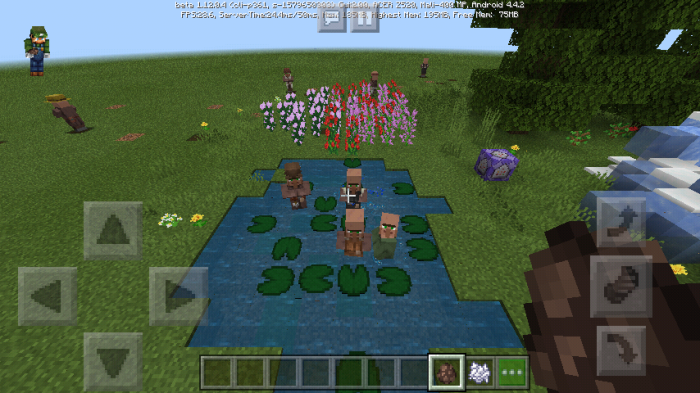 Now on to the next mechanic, which is again a rather small one. It's called "Lilypad Break". It makes it so, that all lilypads which a entity stands on, break.
Fixed the Trample Paths again
Rebalance the slowness effect in high grass and cold areas
Fixed the submission errors
Fixed the treecapacitor
Snow layers now gives you slowness effect
And now lily pad break properly
Fixed bugs
Fixed the treecapacitor
Snow layers now gives you slowness effect
And now lily pad break properly
Fixed bugs
Fixed the treecapacitor
Snow layers now gives you slowness effect
And now lily pad break properly
Fixed bugs
Fixed the Trample paths
Tall plants now gives you slowness effect
And it works on all entities
Fixed bugs
Fixed the Trample paths
Tall plants now gives you slowness effect
And it works on all entities
Fixed bugs
Fixed the Treecapacitor
Fixed the Automatic Seed Placng
And it works on 1.12
Fixed bugs
Fixed the Download link
Fixed the Submission error
Fixed the Trample Paths
And it works on 1.12
Fixed bugs
Fixed the Download link again
Fixed the Submission error
And it works on 1.12
Installation
Apply the pack for a world
Create the world
Downloads
Supported Minecraft versions
1.12
1.13