Welcome to my ruby addon, Rectocon's Ruby addon is an addon that adds rubys in your game for crafting weapons armor and much more. I hope you enjoy this addon i worked hard on it and please share it. Thank you 
Requires Experimental!
This addon dose not replace the existing Minecraft Items all you need to do is activate experimental mode. and you will have full access to all Items in the addon.
Now for crafting and Items.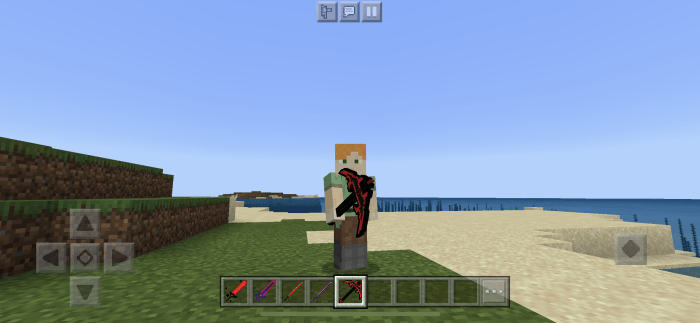 The Ruby pickaxe. This is an overpowered pickaxe that can break through any box instantly. Because of my dumb choices You have to un into the block to break it but it beaks it instantly. This Pickaxe can also break Bedrock.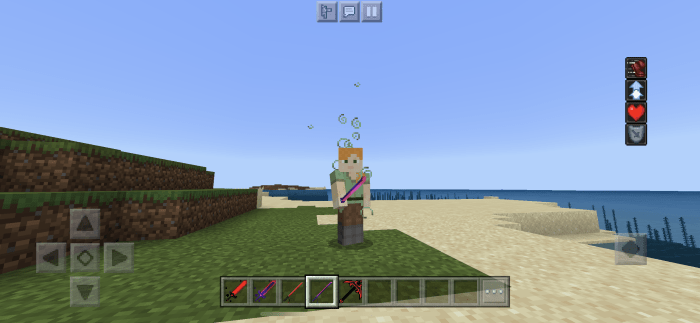 This is the Amazing Katana. This is the second most strongest weapon in my addon.
Powers: Speed 2, Resistance 1, Regeneration 2, Jump boost 3.
Damage 13 Durability 3600. No change of HP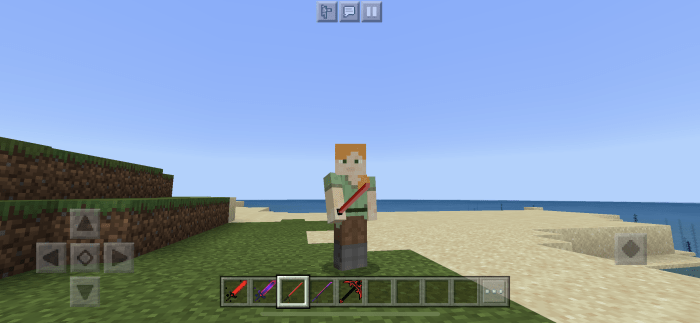 This is the normal katana this katana Is not special what so ever. I'm sorry.
This weapon dose 10 damage and has a durability of 2600.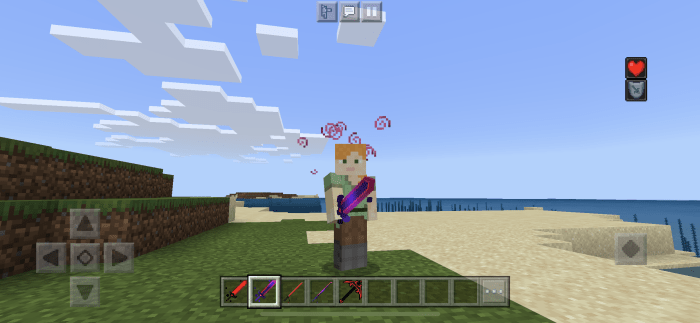 This the Incredible rubbly sword and there's a reason why its called Incredible and here is why…
Damage: 15 Durability: 3600
Regeneration: 2 Resistance: 1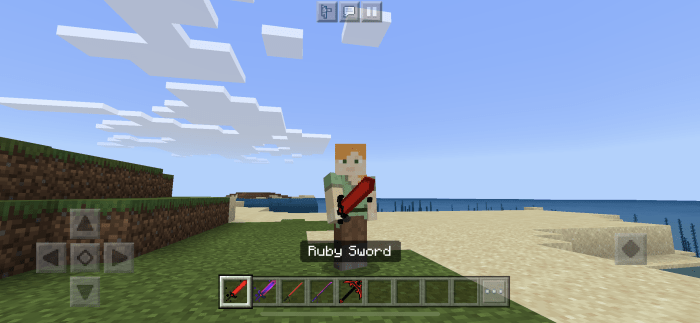 This is the ruby sword. Just the normal ruby sword nothing special.
Damage: 11
Durability: 3200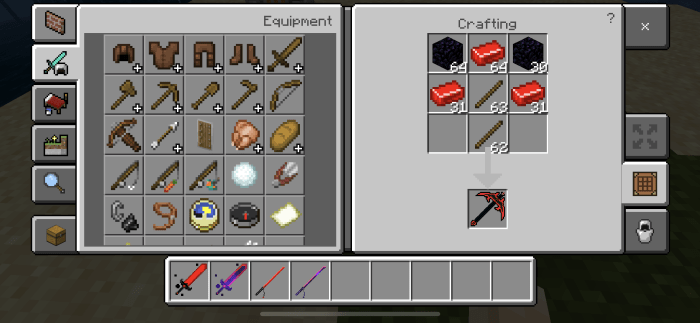 This is how you craft the ruby pickaxe.
2 obsidian 3 ruby bars and 1 stick.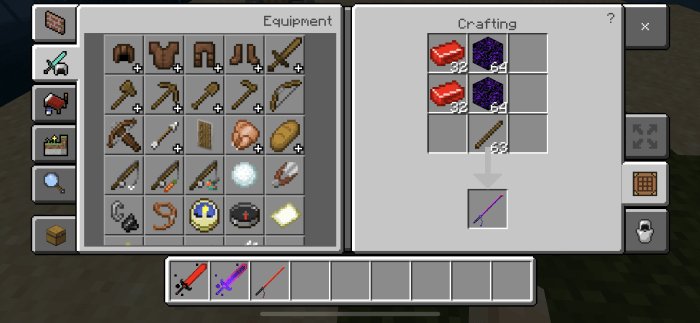 This is how you craft the amazing Katana.
2 crying obsidian 2 ruby bars and one stick.
This is how you craft the ruby sword.
2 obsidian, 2 ruby's and 1 stick.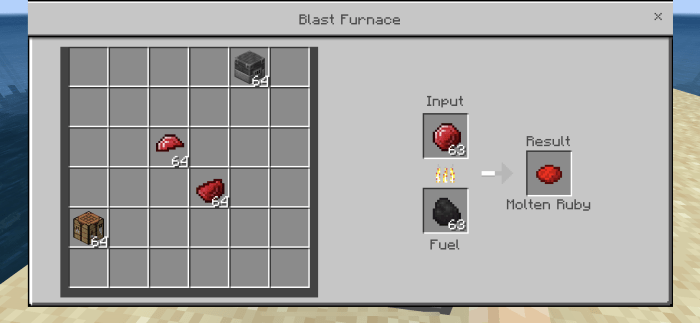 This is how you make molten ruby this dose require a blast furnace to make.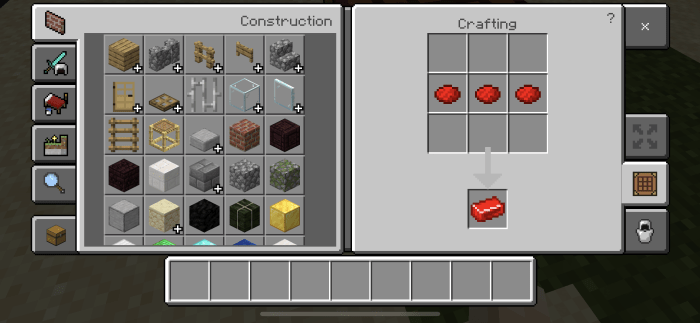 You can use 3 molten ruby's to craft a single ruby bar.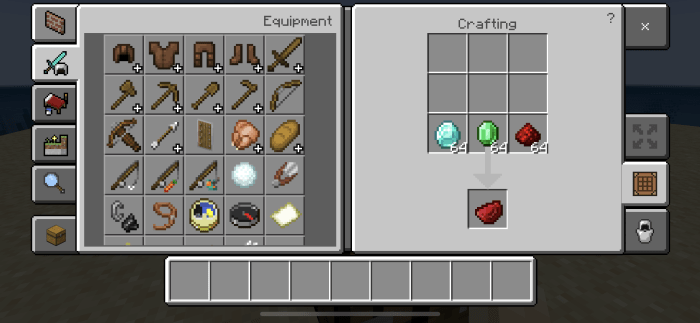 This is how you craft the bottom broken ruby chip.
And this is how you craft the broken ruby top.
I replaces the whole entire mod.
But I hope you guys enjoy this mod
First Version of release most likely some entry's won't function and you may crash and experience bugs. (Alpha Version)
Installation
This should install as soon as you download the fine you mist import it to Minecraft if it automatically dose not bring you to Minecraft.
Downloads
Supported Minecraft versions
1.16.101