This is a small 4 bit redstone calculator, built so you can see how logic gates and parts of the circuit are built. Using this knowledge you can go out and build your own calculators with designs like this.
The calculator can do up to 10 + 10
This is a 4 bit redstone calculator demonstrating the usage of logic gates to add binary numbers.
Features are:
8 bit number storage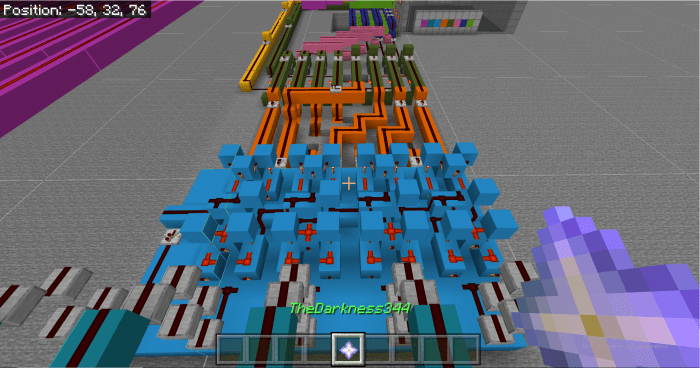 7 segment display with driver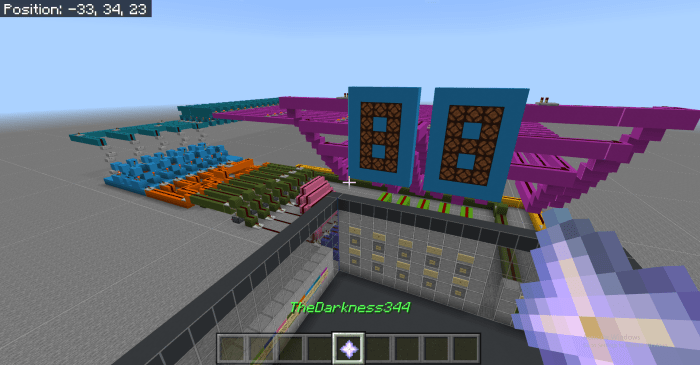 easy to use input panel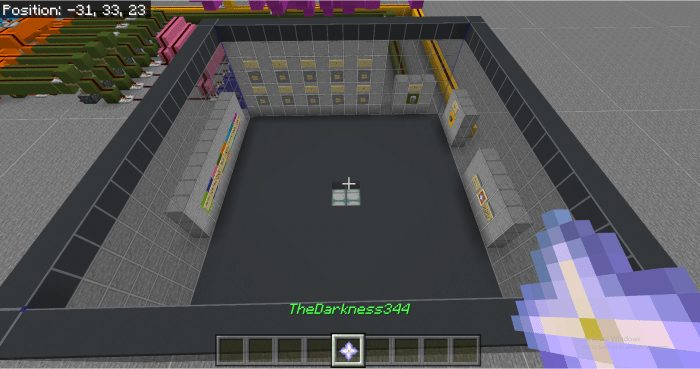 colour coded parts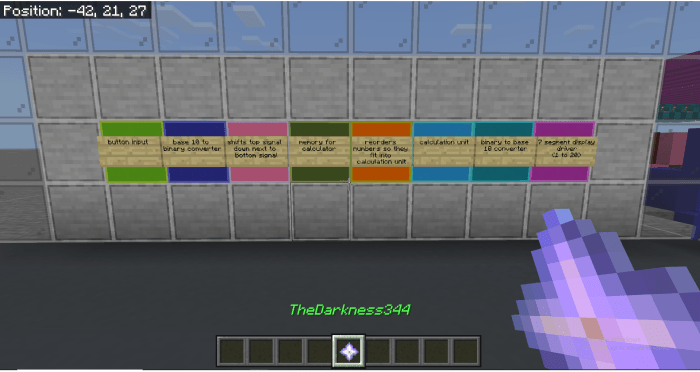 How to use:
First, make sure your previous calculation is cleared by clicking the clear button
Next, select one number off the input panel and click the button that your number is.
Once you have done that, flick the lever that says "input 1/2".
After that, select your next number.
Finished! the correct answer should come up on the display above the input panel.
Please give credit to TheDarkness344 (me) if you use this world.
Downloads
Supported Minecraft versions
1.10
1.11
1.12
1.13
1.14
1.15 (beta)
1.6
1.7
1.8
1.9