Replaces "how to play" button in settings and make it Redstone Guide. A redstone guide will help you out with redstone such as building redstone mechanism with step by step instructions with pictures.
A Redstone Guide brings you a deeper explanation of how redstone work and how to use it. Every redstone items explain their uses, with the help of this guide it helps you to understand more redstone it has picture to help you understand better. Building redstone mechanism and contraption is done with a step by step tutorial with pictures so you can understand it clearly. It's also have some redstone techniques/tricks, to help you for making your own redstone creation.
Creator: Vechrozilator, Twitter Account, YouTube
How does it work?
It replaced the "How To Play" section in settings, you can access the guide in settings after you applied it. You can also see it in your inventory with redstone icon so you can easily access it while playing.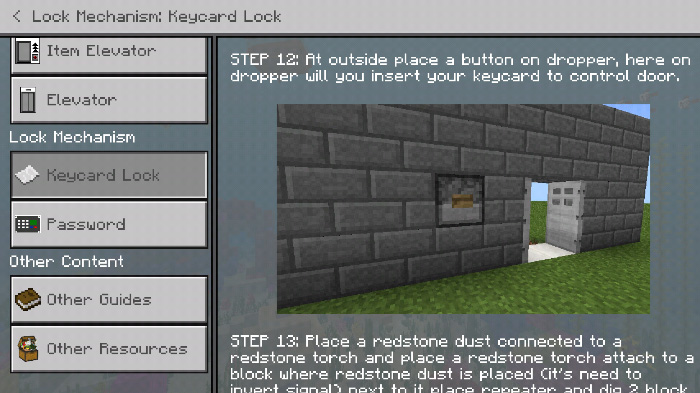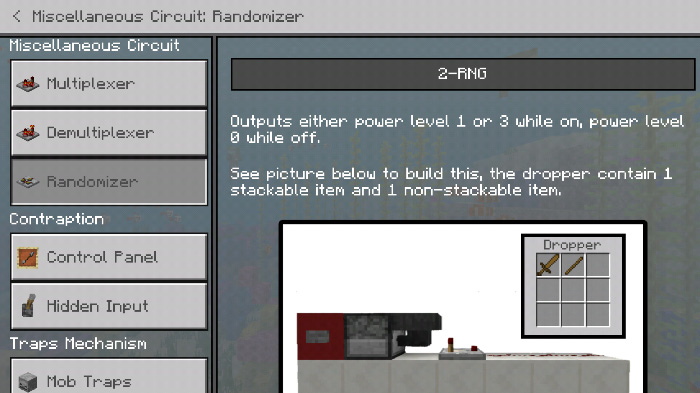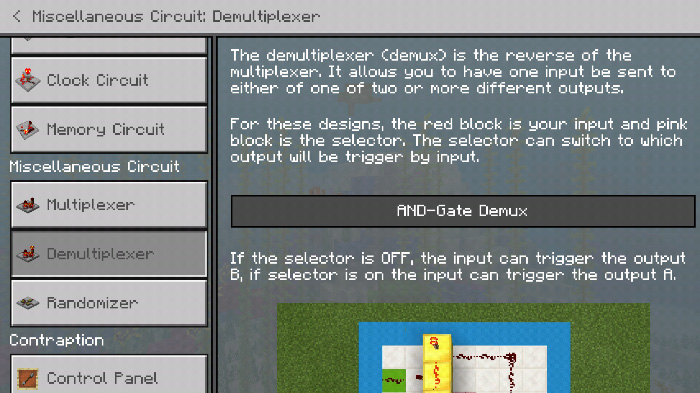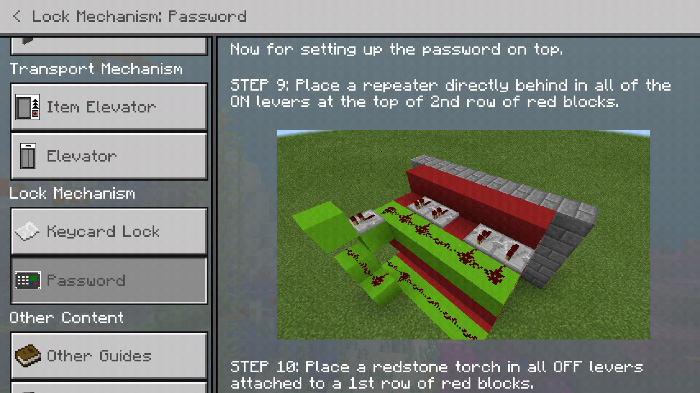 Trailer
Installation
For High-End Devices (HD Pictures)
For Low-End Devices (Blur Pictures)
New Features: (For full changelog see "Changelog" section
Added Definition category
Circuit section
Properties section
Redstone section
Block Label section
Transmission Circuit
Vertical Circuit section
Diode section
Analog section
Logic Circuit
Logic Gates section
Advance Gates section
Clock Circuit
Rapid Clock section
Long Term Clock section
Switchable Clock section
Memory Circuit
RS-Latch section
Gated-D Latch section
Added Mobile Components section
Added ABBA Circuit section
Added Piston Extender section
Added Hidden Chest section
Added Item Frame Lock section
Added Slider in resource pack settings to choose between two UI style
Downloads
Supported Minecraft versions
1.10
1.7
1.8
1.9