Replaced how to play button in settings and make it Redstone Guide. A redstone guide will help you out with redstone such as building redstone mechanism with step by step instructions with pictures.
A Redstone Guide brings you a deeper explanation of how redstone work and how to use it. Every redstone items explain their uses, with the help of this guide it helps you to understand more redstone it has picture to help you understand better. Building redstone mechanism and contraption is done with a step by step tutorial with pictures so you can understand it clearly. It's also have some redstone techniques/tricks, to help you for making your own redstone creation.
How does it work?
It replaced the "How To Play" section in settings, you can access the guide in settings after you applied it. You can also see it in your inventory with redstone icon so you can easily access it while playing.
Features:
Definition Category
Provide definition of terms related to redstone such as what does stackable, seamless, flush etc. meaning in redstone structure
Redstone Components
Good for beginners, if you don't know how every redstone items work this is for you.
Redstone Tips
Give you some Tips about redstone that might help you to improve your redstone knowledge (Not recommend if you're new!)
3 Major Tutorials
Circuits
Contraption
Mechanism
Terms Of Use
Do no redistribute or reupload in other site, app and even in your own site
If you want to make a review please give proper credit and put download link from MCPEDL
Images and icons here are freely to use by everyone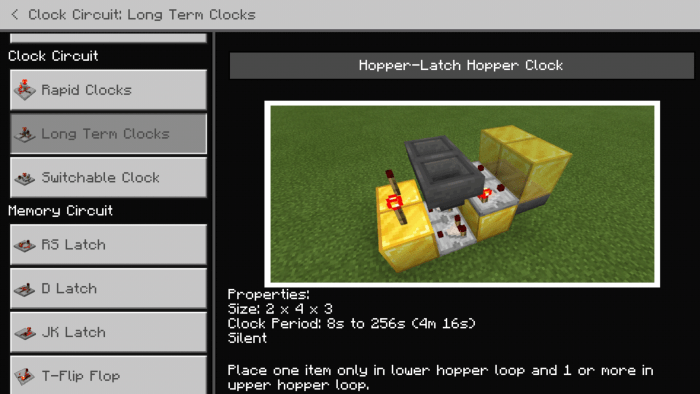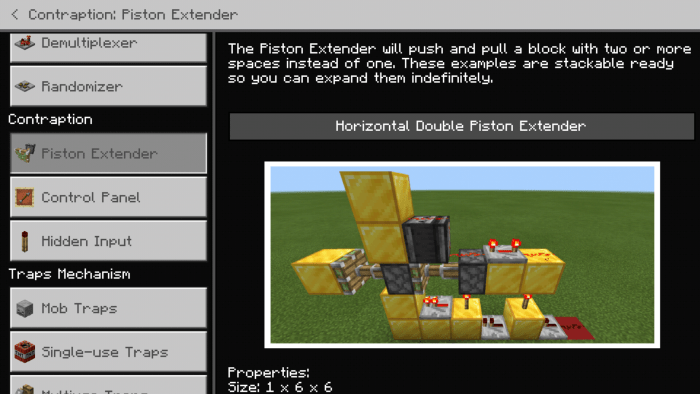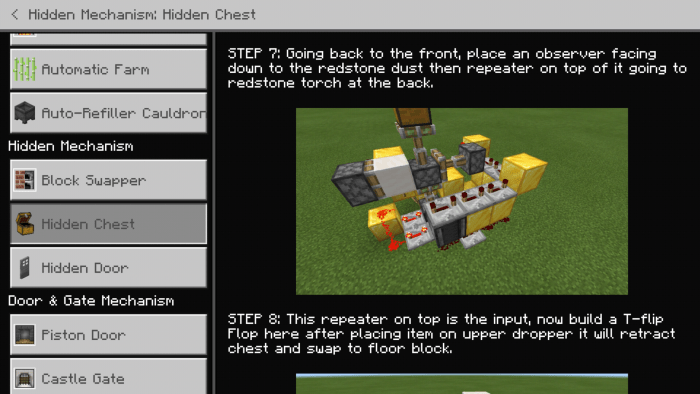 Trailer:
Select version for changelog:

Changelog
Added RS Latch tutorial
Added Hoe input in Hidden input section
Added Piston Door Tutorial
Added Castle Gate Tutorial
Update some descriptions
Update Terms Of Use
Installation
HD Version
HD version have hd images in the guide
HD version recommend for High End Devices
Atleast must have 3GB RAM in mobile devices
LD Version
LD version have lower quality of images in guide
Recommend for Low-End Devices, if HD version don't work to you try this version
If it still don't work to you please tell me and tell me your device specs