Bring together some friends and fight for glory in this amazing Redstone PvP arena. There are two competing teams and the obvious goal is to kill all other players on the other team. It could definitely be a fun map to play but to really get the most out of it see if you can get together at least four players.
Creator: FH_Miner, Twitter Account
How to play?
To play this map you will need at least two players, but preferably more than that for it to be truly enjoyable. Split up on two teams: blue and red. Each team should be given some time to equip the armor and weapons found in their base.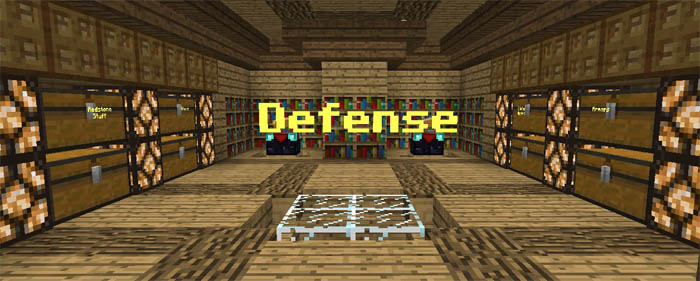 Once you are ready jump down into the water and wait for everyone to join the arena before starting a countdown.
You are only allowed to take items from the hidden chests in the arena after the battle has begun.