This is a pack that contains many altered or completely new textures to either make them more cohesive or add a bit more variety out of respect and love for the original textures ideas.
This pack contains alterations to the following:
Title Screen: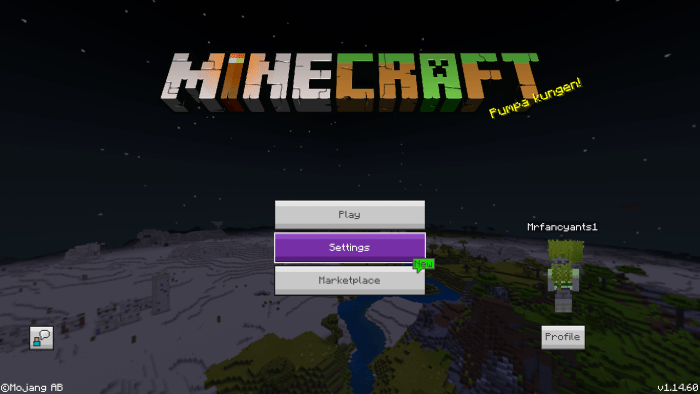 Each Minecraft world brings about a new journey, Deep winding caves, dangerous monsters that lie not only in the dark but come out in the day too! And a world you craft for yourself! Now the Title Screen reflects that
Hud Screen:



The HUD's been cleaned up and detailed to be prettier on the eyes and easier to see!
Paintings: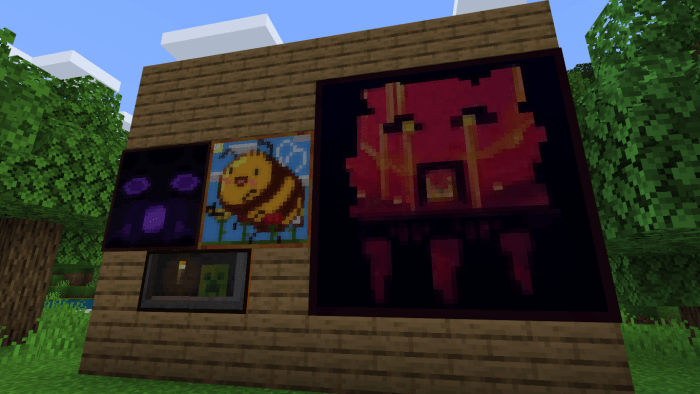 New paintings have been added, from the busy Bee hard at work and Creepers creeping around in the dank depths of the caves, to the Nether's ghastly but beautiful sights, and the Enderman's glowing maw. Now you have more paintings to spice up your walls!
Enderman: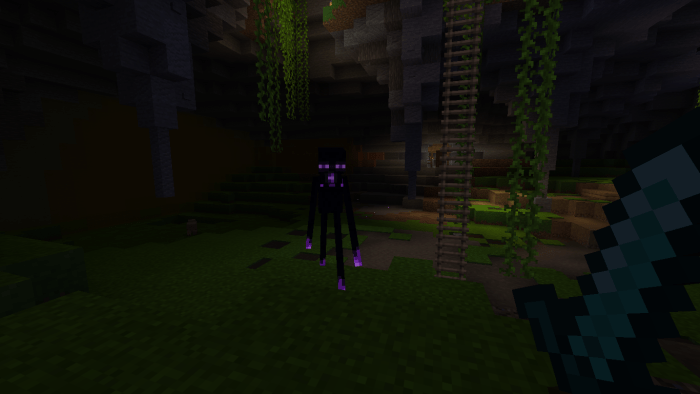 Now with an unnerving hunch, and glowing ender energy, don't underestimate it because of it's unassuming looks, This enderman has fierce fangs for those too mesmerized by it's purple enchantment.
Tools: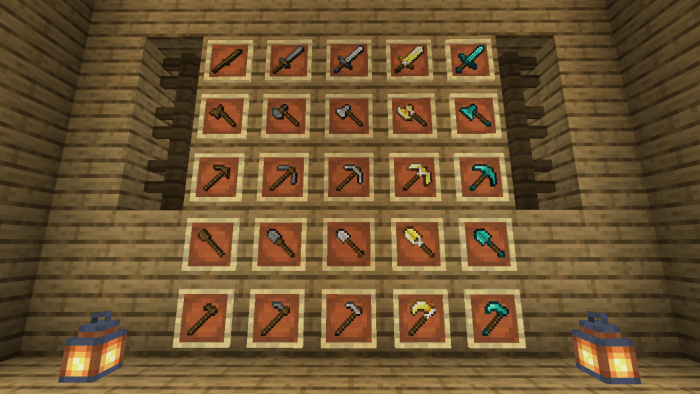 From brittle wood to stitched together stone, and from iron to flimsy but strong gold, all the way up to sturdy, durable diamonds now you can really feel the strength of your tools!
Grasses: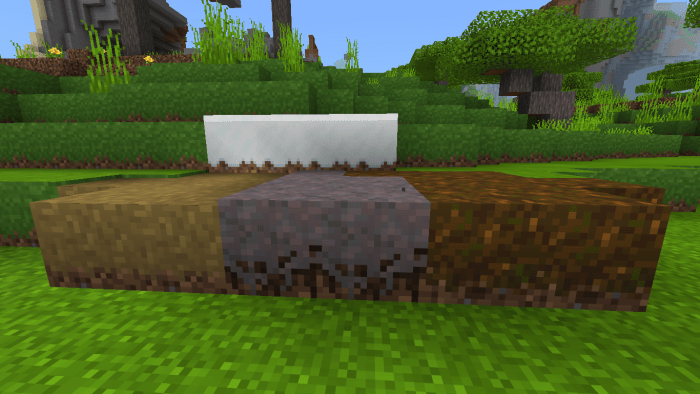 The grass has really grown over and has a vibrant color now, now you can travel through lusher fields!
Glass: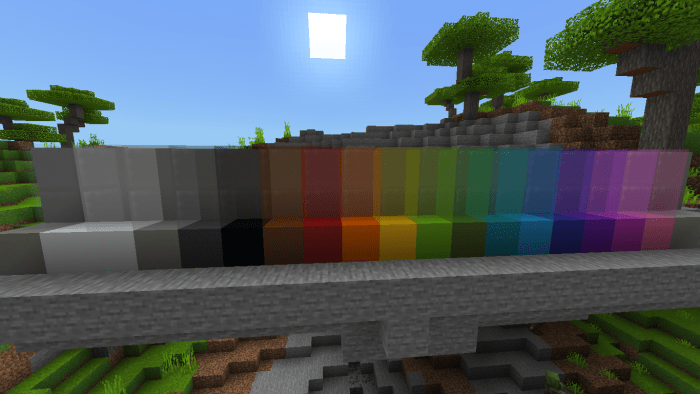 I've cleaned off some of the annoying smudges on the glass, now it's more clear and connects better!
Netherrack, Glowstone, Netherbricks and Quartz Ore: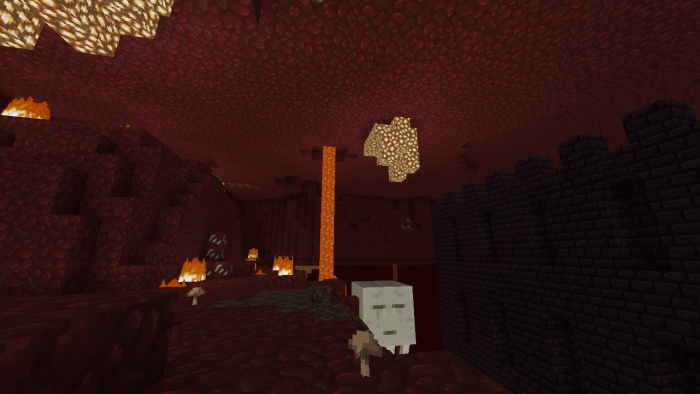 The Nether has been given a makeover, in the rocky burning depths of the nether you can find the warm glittery glow of glowstone pulsing with blistering heat, the boney valuable ores of the Quartz ore buried underneath the brimstone, and even the dark, brooding, fortified fortresses where the undeads' charred remains roam. The Nether is looking more scary by the minute!
Ender Dragon: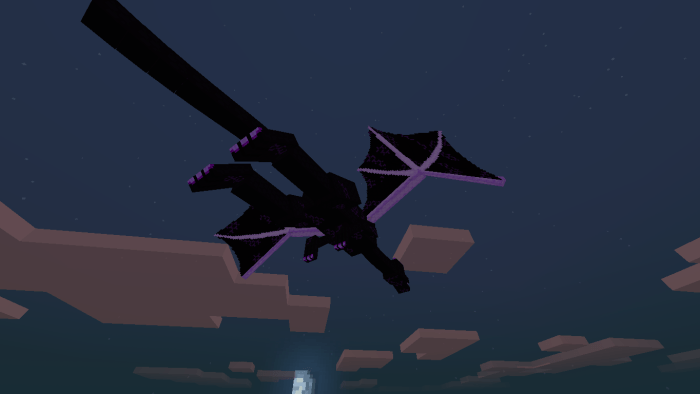 The Enderman isn't the only one with a *glowup heh* the Ender Dragon also has the mysterious purple energy coursing through it's entire body just waiting to escape.
And many many more, big and small changes!
Anyways I hope you all enjoy, I poured my all into these textures, and if you feel anything looks off or want me to change something else please let me know as I will change the pack based on feedback. This pack is partially inspired by Default+ by Stridey which you should definitely also check out!
Also many thanks to HurpdaDurpdaDerp and Cobwebs over on Discord for helping me out!
[Updates for Respect the Craft ver.12]
===========================================
Tweaks and Updates to blocks:
Dark Oak, Jungle, Birch, and Spruce Planks have been added and tweaked
Stripped Acacia, Dark Oak, Jungle, and Spruce log have been added and tweaked
-----------------------------------------------
Tweaks and Updates to Gui and Ui:
Hud elements:Hearts, Hunger Bar, Armor Bar(Retextured completely from last build)
Item Slot
and
Item Slot Select(Retextured completely from last build)
Menu Buttons and Highlighting have been added and retextured
Menu Title(Tweaked from last build)
-----------------------------------------------
Tweaks and Updates to Misc:
Painting(Added Busy Bee Painting over Space Quest painting with the spider)
Enchanted glint(Retextured completely from last build)
Moon(Corrected from last build)
======================================================
[Updates for Respect the Craft ver.11]
===========================================
Tweaks and Updates to blocks:
Hay Block(Fixed the top of the hay block to match the sides)
Furnace(Animation has been cleaned up)
Brewing Stand has been added and animated
Nether Brick/Red Netherbrick has been added and retextured
Enchanting Table Book(tweaked slightly)
Quartz Ore(Retextured completely from last build)
Loom has been added and (slightly) retextured
Soul Sand has been removed
Glowstone has been added and animated
Jack o' lantern has been added and animated
Torch and Redstone Torch have been added and animated
Beacon has been added and animated
Redstone Lamp has been added and animated
Brewing Stand has been added and animated
-----------------------------------------------
Tweaks and Updates to Items: 
Enchanted Book(tweaked slightly)
Blaze Rod(tweaked for slimmer shape)
Brewing Stand(tweaked texture to better match in game model)
Tweaks and Updates to Gui and Ui:
Item Slot
and
Item Slot Select have been added and retextured(Might revert if this change is not well received)
-----------------------------------------------
Tweaks and Updates to Misc:
Painting(Added Nether Ghast painting over Finger pointing to fighter)
Arrow shot model(tweaked to better match in game texture)
Trident thrown model(tweaked to better match in game texture)
Lead Rope(tweaked to better match in game texture)
Beacon Beam(Brightened to better match Beacon texture)
======================================================
[Updates for Respect the Craft ver.10]
===========================================
Tweaks and Updates to blocks:
JukeBox(Added animations to disk)
Redstone Block and Ore(Added animation for glowing and pulsing light)
Warped and Crimson Nylium have been added and retextured for 1.16
Leaves and Foliage(Tweaked colors to better match grass vibrancy)
Enchanting Table Book(Tweaked crystal color to pay homage to original ender eye color)
Furnace has been added and retextured

Netherrack(Retextured and tweaked a bit)
-----------------------------------------------
Tweaks and Updates to Items:
All Netherite tools have been added and retextured for 1.16
Rabbit and Chicken Meat(Added more texture to make them less flat)
Prismarine Crystals have been added and retextured
Diamond Sword and Gold Axe(Tweaked textures to put better emphasise on Netherite tools)
Bow and Crossbow have been added and retextured
Item frame(Tweaked texture to better detail usage)
-----------------------------------------------
Tweaks and Updates to Mobs:
Enderman(Tweaked glow on textures)
Mooshroom has been added and retextured
-----------------------------------------------
Tweaks and Updates to Gui and Ui:
Hearts and Hunger Bar(Tweaked background for cleaner look)
Loading Bar(Fixed issue with colors swapping)
-----------------------------------------------
Tweaks and Updates to Misc:
Map Background(Textures have been cleaned up)
Added a .txt document detailing all changes made in resource pack in Texture Changes and Tweaks.txt   
======================================================
Installation
Click on the mcpack to install it automatically
Downloads
Supported Minecraft versions
1.14
Resolution
16x