Climbing has become an essential thing in Minecraft. Ladders, mountains are just two of the normal obstacles a Minecrafter normally stumbles upon within a couple of minutes of playing.
With this mod you will no longer have to worry about that as it adds two new blocks to the game which you can use to build automatic elevators. It's easy to implement the elevator to current builds you've made which let you smoothly get from one floor to another.
Creator: RhanCandia, Twitter Account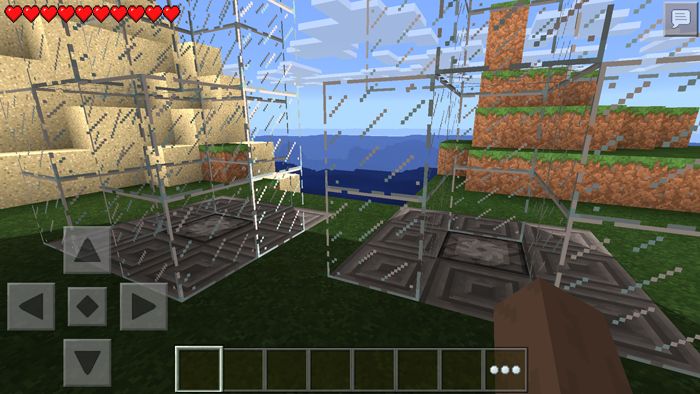 Two Different Options: Custom Blocks & Lore Friendly
There are two different mod files you can use. The lore friendly mod file means that it uses default Minecraft blocks while the other uses custom blocks.
Block IDs & Recipes
Custom Blocks: Elevator (ID: 207) – 3 iron ingots + 2 redstone dusts + 1 gold ingot
Custom Blocks: Elevator Limiter (ID: 208) – 8 stones + 1 redstone dust
Lore Friendly: Elevator = Iron Block (ID: 42) – 9 iron ingots
Lore Friendly: Elevator Limited = Coal Block (173) – 9 coals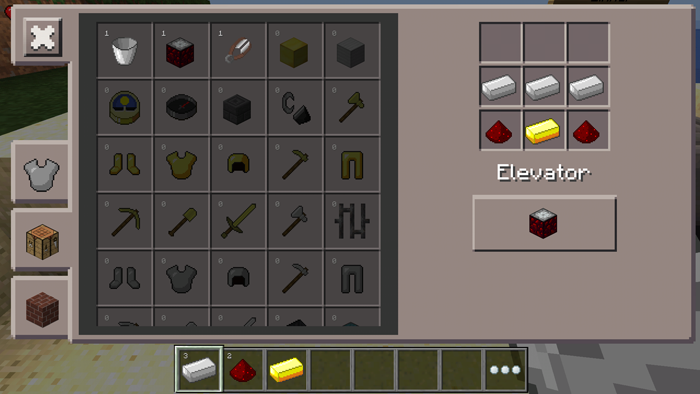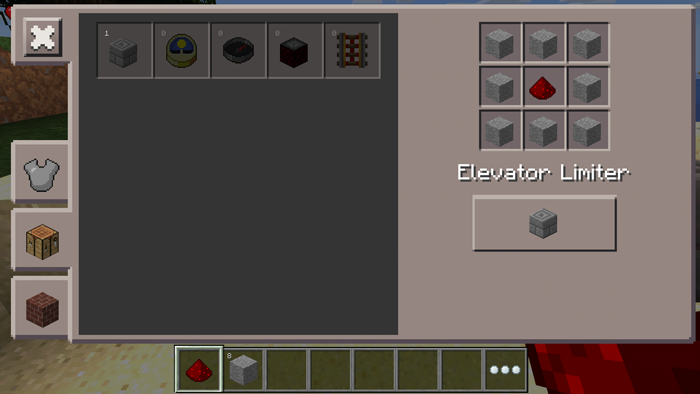 How do I properly use the elevator system to construct a working elevator?
To build an elevator it's highly recommended to use at least three different floors: bottom, middle and top. The amount of floors for the elevator to reach is limitless so you can make how many you want. The elevator will automatically stop at each floor but you will be given the option to go up or down to continue. Lets have a look at each level down below.
Bottom Floor
The bottom level is a definitely required level because what's an elevator without a beginning, right?
Start off by digging a 3×3 hole, 1 block in depth.
Dig a hole in the center of the 3×3 hole so it gets 2 blocks in depth there.
Place 8 elevator limiters around the center of the hole (hole must be empty!).
In the empty hole place an elevator block.
Middle Floor
The middle level is the same as if you want to create an elevator system with 4 or more floors. Just do the same as you did here on every other floor except for the bottom and top.
Place 8 elevator limiters in a 3×3 structure.
Leave the center free because that's where the elevator will pass through.
Top Floor
Unless you want a one way ticket to heaven it's highly recommended to use a top floor. This will tell the elevator that it needs to stop here.
Place 8 elevator limiters in a 3×3 structure.
Leave the center free as that's where the elevator will pass through and stop.
Place one elevator limiter two blocks above the empty center.
Video Tutorials
Prefer to view video tutorials instead? Have a look at the ones below to learn how to make an elevator with the mod.
To understand how the elevator works and how to craft each item you can watch the video tutorial below.
Download (Option 1: Custom Blocks)
Download (Option 2: Lore Friendly)