This add-on enables a new feature in-game which makes it possible to sit on the shoulders of another players. It's really use in case that a group players need to travel a long distance, but you're too tired to walk. Then you could just hop up on your friends' shoulder and ride along. It's also perfect if you want to try some acrobatic acts in Minecraft!
Creator: Aceminer46, YouTube Channel
How does it work?
Each player can hold up to four players at the same time. However, you could also do something like below. Let one player sit on another player, and then have another player sit on the second player and so on. This means you could practically ride several players on just one player.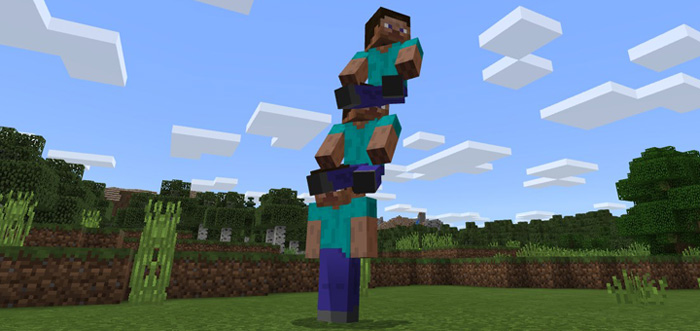 Reach new heights!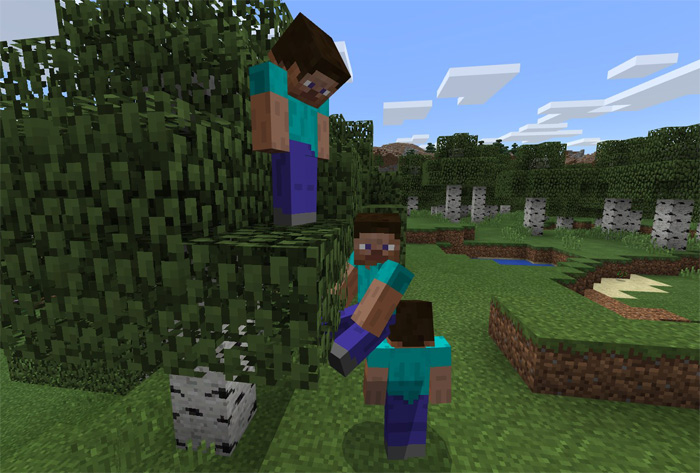 You will stay on the player, even when they're flying or using elytra. If you want to force a player to stop riding you, just jump in some water, and that'll shake them off. This is a feature that could be used for role play, or just for fun!
Installation
Activate the pack for a world in-game