The Rideable Phantom Add-on adds new features which lets you use the Phantom as a flying riding mount. Once seated on top of the Phantom you will be able to control it and go in any direction that you want to go. Just make sure that you are in creative mode, or otherwise it might attack you while you're riding it.
How does it work?
First off you need to find a Phantom and they will only spawn during the night. It's easiest to spawn one with a spawn egg. Also, it's highly recommended to set the gamemode to creative as it might hurt you if you're in survival mode.
You can control the direction it is flying by moving in the direction where you want to go. The only thing which you can't control is ascending and descending.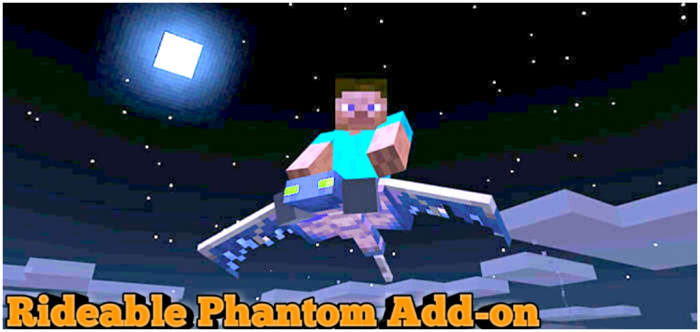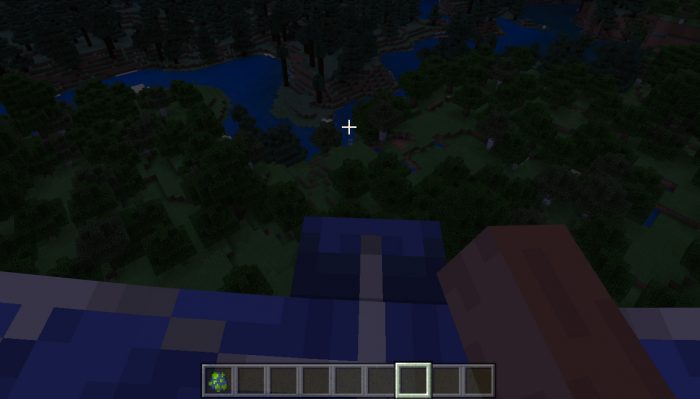 Terms of Use
You may:

Record this Addon for youtube.
Use this for a advanced survival series/world.
Use this just for fun lol

You may not:

Upload this to any other site without my approval.
Use the files provided in this addon and combine them with you own pack.
Use the files in a modified apk version of "minecraft".
Alter my download links in any way, shape, or form.
Trailer Video
Update To Work With Latest Version of games
Bug fixes
Installation
Apply the Behaviour packs for a world
Create the world

Downloads
Supported Minecraft versions
1.10
1.11