Rivermeet is a really unique seed which will spawn you close to the center of five joining rivers. There are lots of areas to explore here such as islands, a double lake, open ravines and much more. It's a great seed to use for a survival seed.
Creator: Jaren-Darkwolf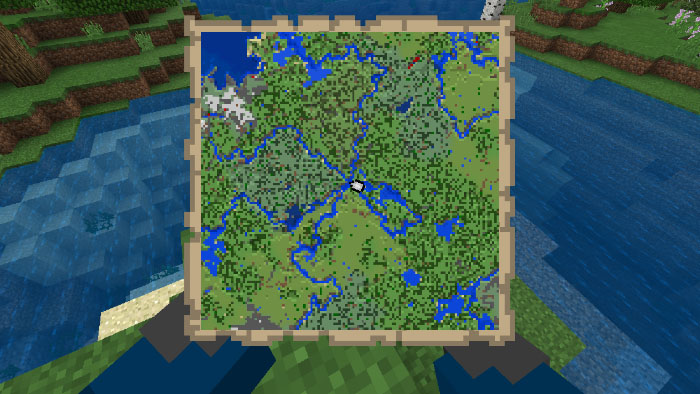 Instructions
As soon as you spawn, you'll notice that at the center of this world is a joining of five rivers, hence the name. The first is actually a short loop, in the middle of which are a set of islands, one of which houses the spawn point for the world.
The next, moving clockwise, leads off in a south-by-southwesterly direction, the third moving mainly to the west. The fourth river goes in a mainly west-by-northwest direction on average, and the fifth leads north northeast before turning sharply to the west and into a large double lake, which then has a connection to an ocean by means of a route beyond the sight of the worldspawn locator map.
There are several open ravines to be found within the confines of the map, though as far as I've explored yet, I've found no surface structures.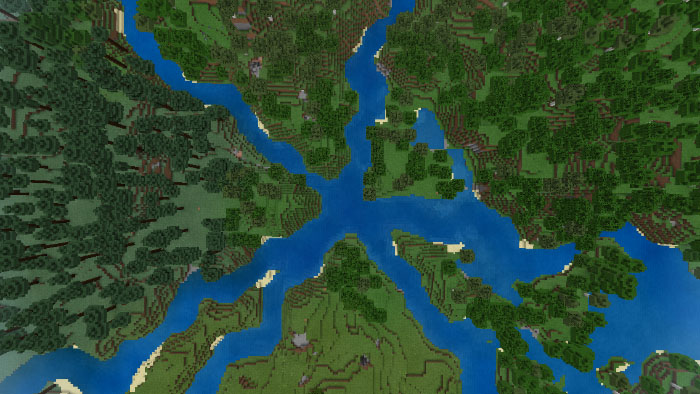 Seed ID
695799767