The Robotic Craft Mod adds a new hostile boss to the game called Robo. The boss only turns dangerous when you hit it, otherwise it won't do anything to you. The mod takes advantage of the new potion effects available in the latest version of Minecraft PE both for the boss fighting and the armor set which you will be able to craft.
Creator: UltraPeachMC
How to fight the boss?
The Robo boss spawn randomly in the world and looks like a red and black robot. It only gets hostile when you hit it and when it hits you you'll get poisoned for a couple of seconds.
Make sure the difficulty is set to maximum to enable the possibility for the boss to spawn.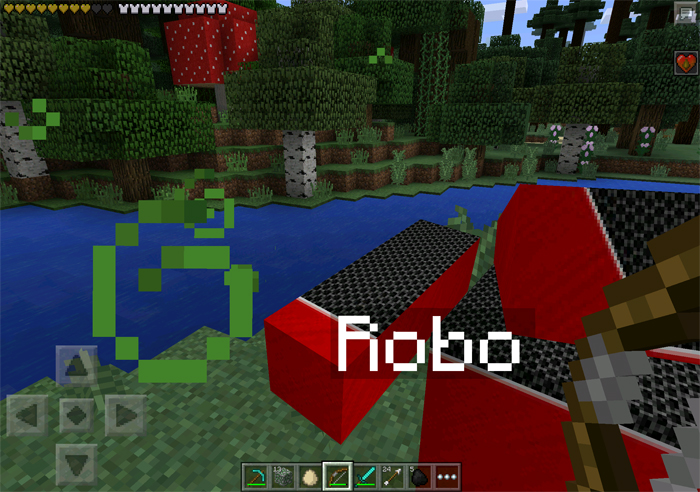 The boss got 200 in health and drops Robotic Ingots when slain. The Robotic Ingots can be used to craft the Robotic armor set. When wearing the full armor set you will gain the following abilities:
Speed (6)
Haste (6)
Strength (5)
Regeneration (5)
Item IDs & Crafting Recipes
Robo spawn egg (500)
Robotic Helmet (501) – 5 robotic ingots
Robotic Chestplate (502) – 8 robotic ingots
Robotic Leggings (503) – 7 robotic ingots
Robotic Boots (504) – 4 robotic ingots
Robotic Ingot (505) – dropped by the Robo mob