Are you looking for a new friend (or servant)? Try out the brand new Robotic Servant! Let this absolutely adorable one-eyed robot become your new friend. It will follow you around just like a pet and even protect you against monsters and other evils that you may come across on your next adventures in Minecraft.
Creator: JosethDrops, Twitter Account
How does it work?
Skeletons are replaced by friendly Robotic Servants. This means that you will mostly see them spawning during the night as they use the same spawn patterns as Skeletons.
Feed them Iron Ingots to tame them.
iOS / Android: Hold Iron Ingots in your hand, long press the Robotic Servant and press the interaction button to tame it.
Windows 10: Right-click the robot with an Iron Ingot to tame it.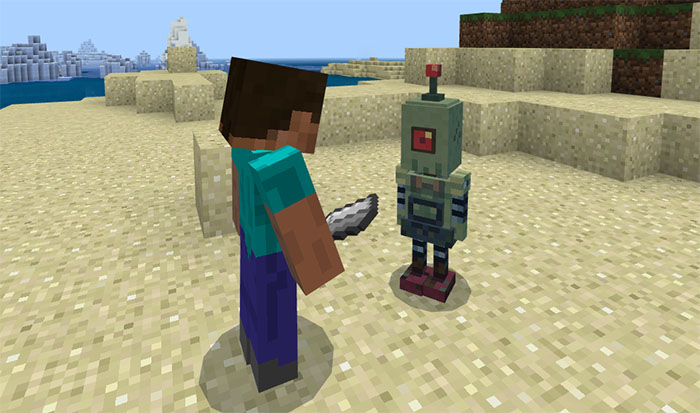 The Robotic Servant main function is to protect its owner. This it does very efficiently by running after potential threats and eliminating them swiftly. It will also just act as a very good companion as it will consistently follow you around on your travels.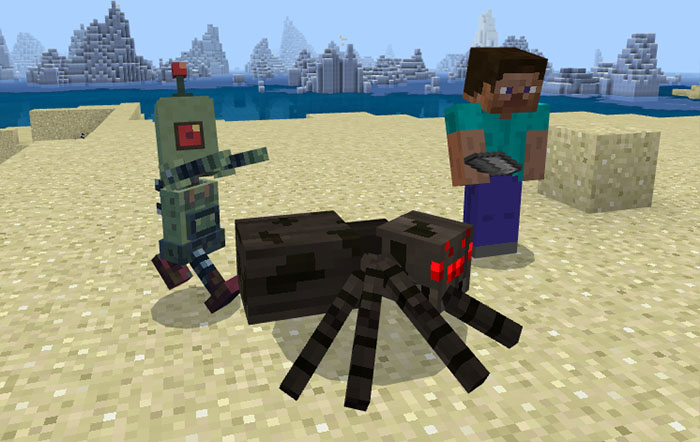 You can also give the robot a stone pickaxe and it will get you some stones and ores in return.
Installation
Activate the packs for a world in-game
You can get a .ZIP file for this add-on here.