Turn around completely once you have spawned and walk in that direction for a while until you reach a hole in the ground that looks as seen in the image below.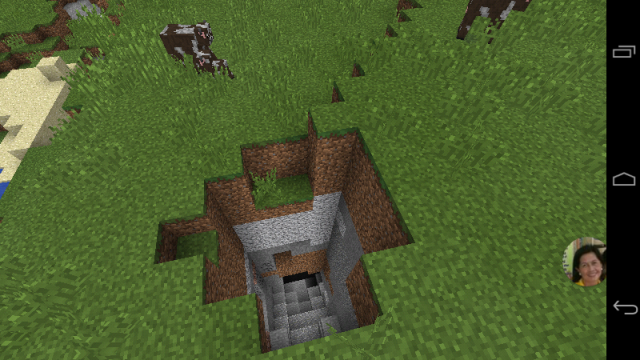 Go down that hole and take a left at the lava and continue ahead through that tunnel.
Soon you should see some typical dungeon blocks on your right and a small opening which you can enter through to get to the dungeon.
The chest contains:
strings
bread loaves
iron ingots
wheat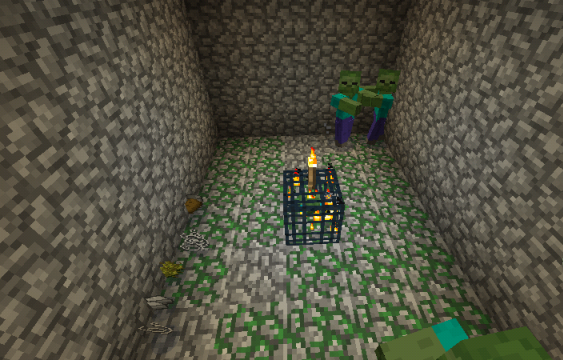 The tunnel system is quite expansive but it doesn't offer so many different routes so it should be fairly easy to quickly find the diamonds as promised. We don't remember the exact location but it's worth giving a try. Let us know in the comments if you find them.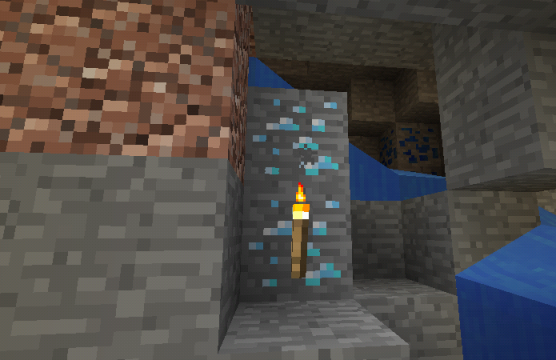 Seed: Rolls-Royce Trent Family