Rooms is a parkour map consisting of 10 different rooms. Complete a parkour challenge the lever you will need to access the next room. There are multiple different blocks which will each give you different special abilities depending on the color. For example, by standing on a blue concrete block you will run faster and so on.
Creator: Fizzman797, Twitter Account
How to play?
E.Y.E. is disappointed at your progress in Minecraft and have decided to bring you to a room where you may redeem yourself. Complete all of the rooms to make E.Y.E. happy. Always remember.. E.Y.E. is watching!
Different blocks give you different abilities. Here is a list of the blocks and their powers.
Gray Concrete: Neutral
Blue Concrete: Speed
Brown Concrete: Slowness
Green Concrete: Jump Boost
Black Concrete: Blindness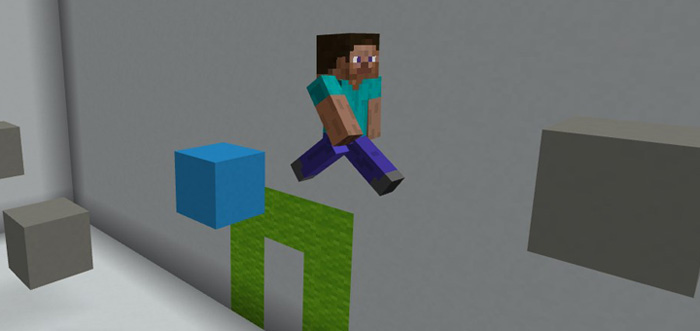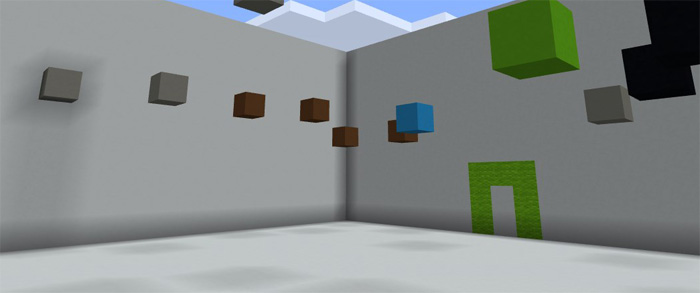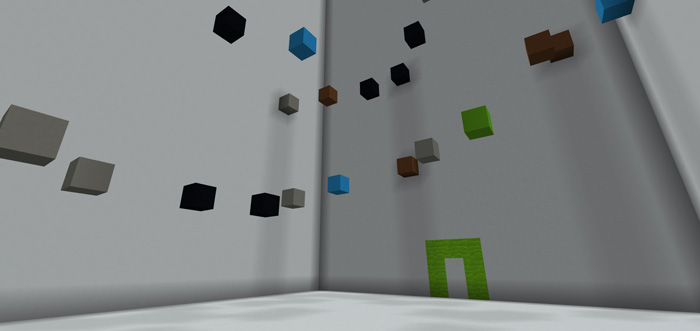 Installation