This is a resource pack which adds an RPG styled head-up display (HUD) to the in-game interface. It shows a rendered image for your player and status bars for health, hunger, armor and breathing bubbles. Beneath the HUD you will also be able to see your current coordinates.
Creator: DualRed, Twitter Account
Updated: 8 February, 2017 (read changelog)
How does it work?
The in-game status bars have been replaced by an RPG (role-playing game) styled interface. It's a common UI design for games such as Diablo and World of Warcraft. Personally, I like this better as it keeps everything focused to just one place. I also think that the information is easier accessible this way.
Status Bars
Avatar: Displays player with possible armor, works with custom skins
Red: Health
Blue: Hunger
White/Grey: Armor
Light blue (underwater): Breathing bubbles
Here is an example of how it looks like in-game. Make sure to switch to survival mode to see all of the bars.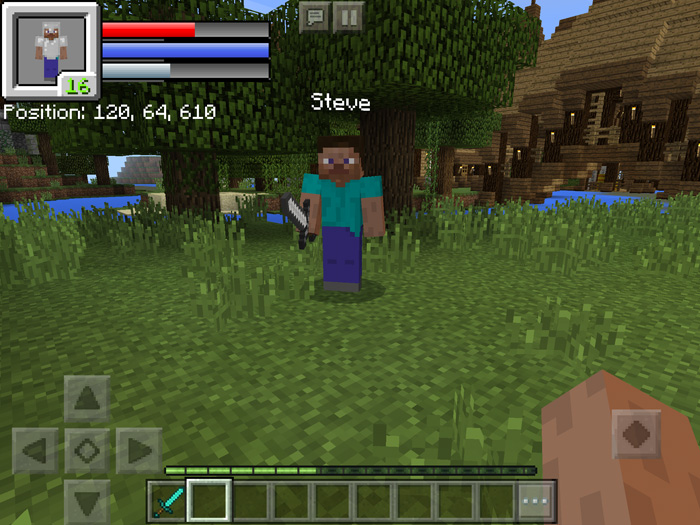 The breathing bubbles bar appears in the top right of the screen once the player is underwater.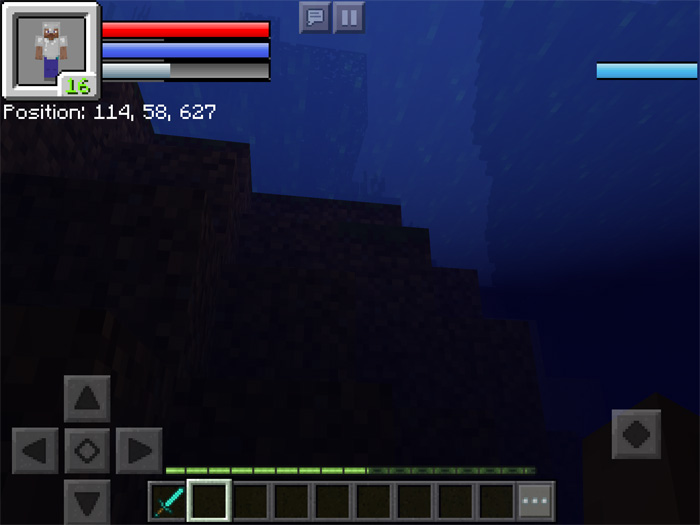 Changelog
Custom avatar
XP level
Changed bubbles bar location
Optimized pack
Bug fixes
Installation
This resource pack only supports iOS and Android currently. Windows 10 users will have to wait for an update.
Open Minecraft PE
Settings > Global resources > Activate pack