Make your Minecraft world more creative with this cool, new add-on that will absolutely redefine your crafting experience. If you're getting bored of seeing default, ordinary and dull structures and ruins already, then you must give this add-on a try. What are you waiting for? Turn your Minecraft world into an awesomely different one.
Introducing the Ruins Add-on!
This add-on adds 7 randomly generated structures or ruins to your world!
Check out what this add-on has in store for you!
Structures/Ruins
Pyramid

This structure can be seen in the desert biome.
It has a distinct facade with a rectangular passageway where traps await inside!
Screenshots of Pyramid in-game!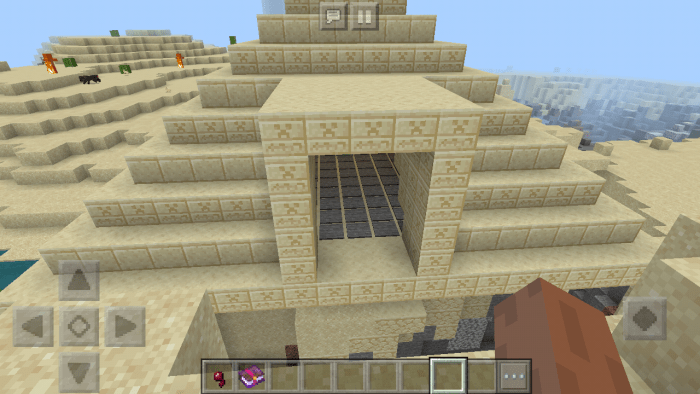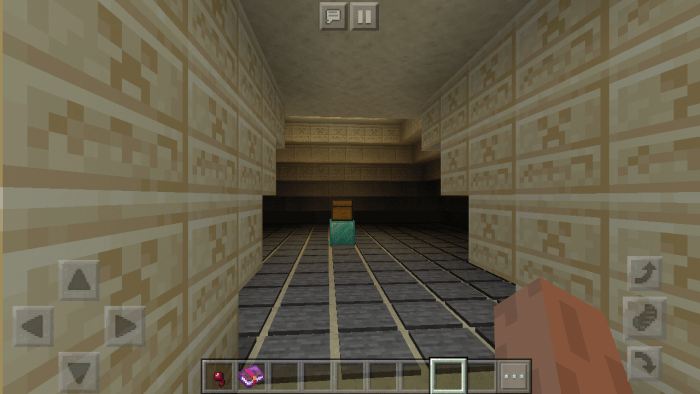 Dead tree
This can be seen in the desert biome
Playful chickens can be found on top of it.
This dead tree has intricate design from top to bottom.
Screenshot of Dead tree in-game!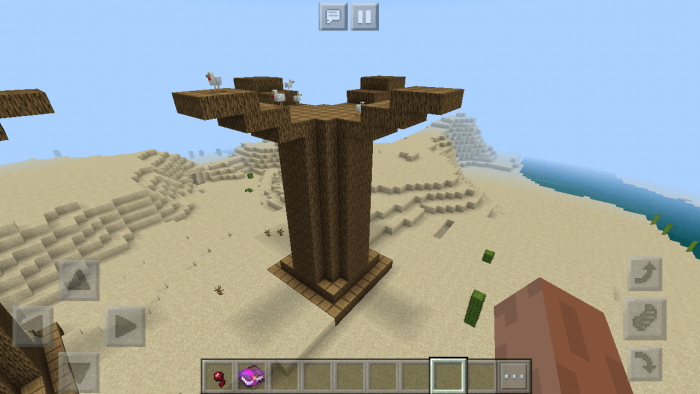 Tower
This can be seen in the taiga biome.
This windowed tower stands statuesque and has loots inside.
It has five (5) floors and each floor has zombies roaming around.
Some screenshot of Tower in-game!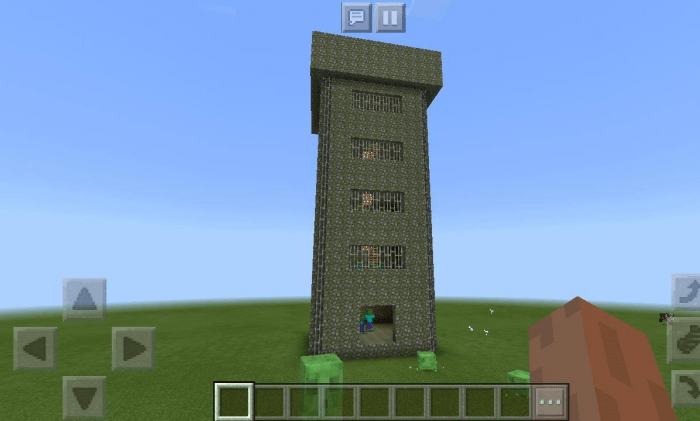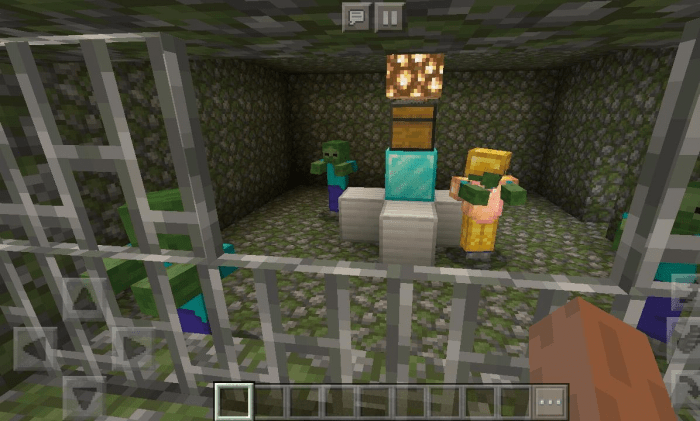 Castle Tower
This can be seen in the taiga biome.
This castle tower contains loots inside.
Zombies are lurking inside for brains!
Screenshot of Castle Tower in-game!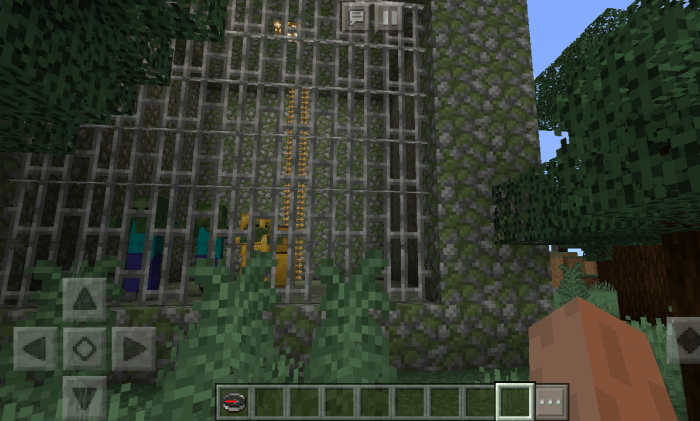 Graveyard
This can be seen in the plain biome.
Screenshot of Graveyard in-game!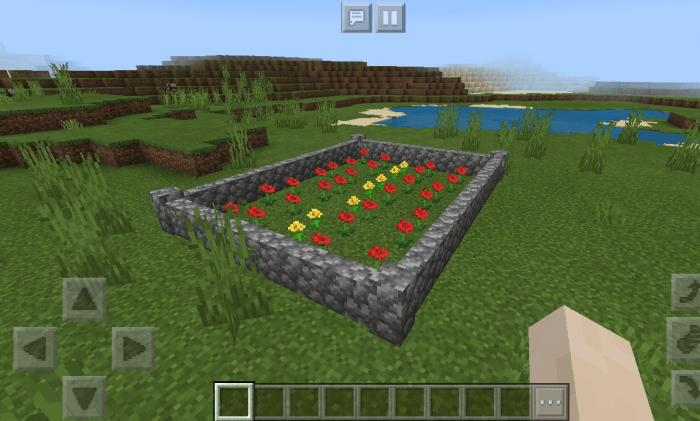 Underground Base
This structure can be seen in plain biome.

It has stairs that will lead you down inside.

The structure is two-block apart from the surface.

Skeleton archers and zombies are waiting for you in the dark so brace yourself as you go down.


It also contains loots inside.
Some screenshot of Underground base in-game!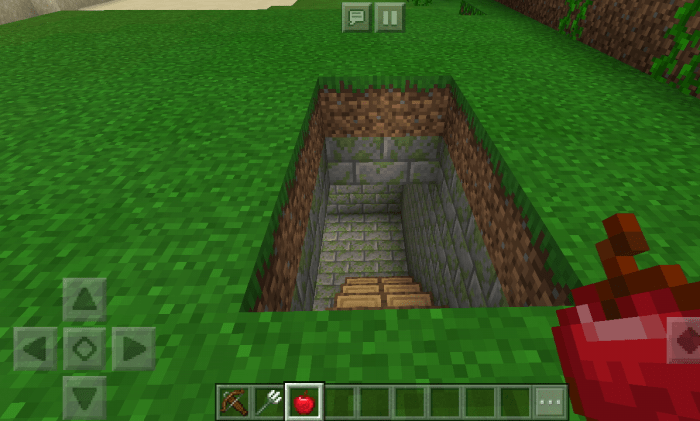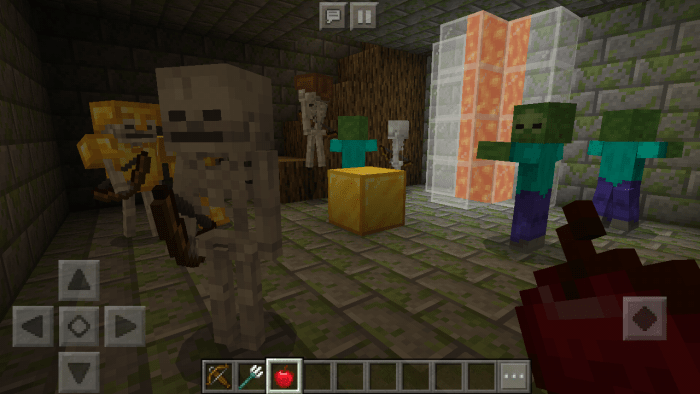 Nether Wart Farm
The nether wart farm can be seen in the nether dimension.
This farm is abundant of nether wart, a rare ingredient that can be farmed.
This farm can also serve as a shelter while you are in the nether.
Screenshot of Nether Wart Farm in-game!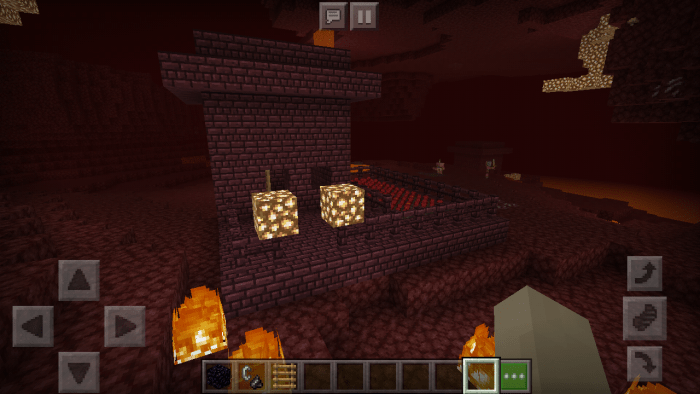 Note: Turn on Experimental Gameplay and Subscribe to my Youtube Channel
Video Showcase (Outdated)


V2 changelog 
Reduce the spawn rate of all the structures. They spawn rarely now.
Redesigned or should i say reconstructed all of the structures except the graveyard
Added loots to Castle Tower, Tower and Pyramid!. You can find Chest with items or even a block of gold or diamond.
Added Traps (Super deadly) to Pyramid!.
V3 Changelog
Added a new Structure!. The Underground base, you can find this new structure in the plains biome.
Updated Manifest file.
New Pack icon
V4 Changelog
Added new ruin, The Nether Wart Farm!. This structure can be found in the nether dimension, You can find many nether wart that you can use for your potions!
Updated description 
Updated the Installation Steps
Note: Please subscribe to my YT channel first before downloading!
Installation
1.Subscribe first to my YT Channel *Required (Here Subscribe)
2.Click The "Download Link"
3.Wait 5 secs then click Skip Ad
4.Wait for the Allow button
5.Press allow button.
6..Click Download button
7.Apply the behavior pack
8.Make sure you turn on the Experimental Gameplay(For 1.11 users).
Downloads
Supported Minecraft versions
1.11
1.12
1.13