This seed will spawn you on the coast of an oak forest and there you will find an ocean ruin which normally is generated in the ocean, but in this seed has for some strange reason been generated on land. Inside the ruin you will find a chest with a treasure map. There are also multiple different biome types within a close proximity. All of these things combined makes it a fun and useful seed for survival gameplay.
Found by: Jujustyle7, Twitter Account
The ruin is very easy to find as it is generated right next to spawn.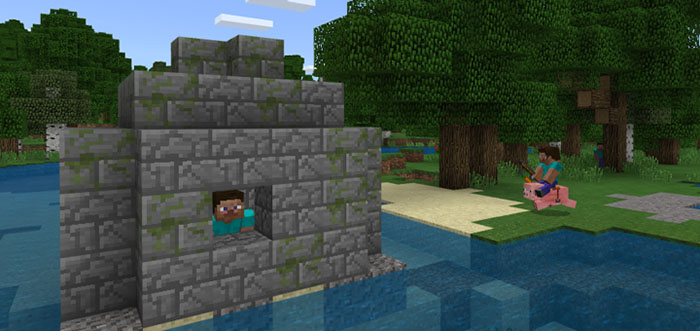 In front of the stone ruin there is a quite big lake with some cool coral reefs.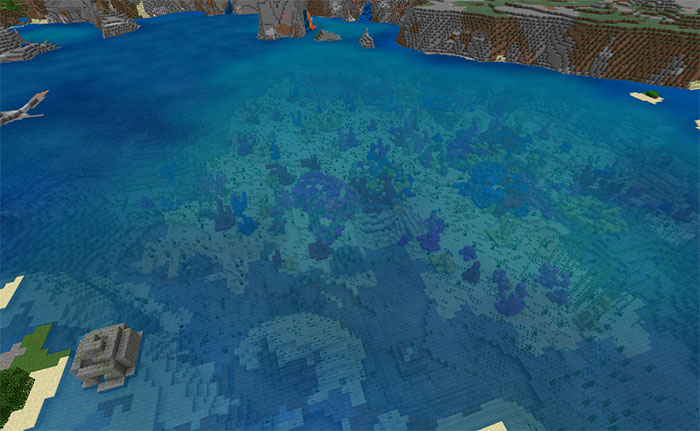 The red circle marks the spawn area and also the location of the ruin. From here you can decide to explore many different biomes (e.g. jungle, extreme hills or an oak forest).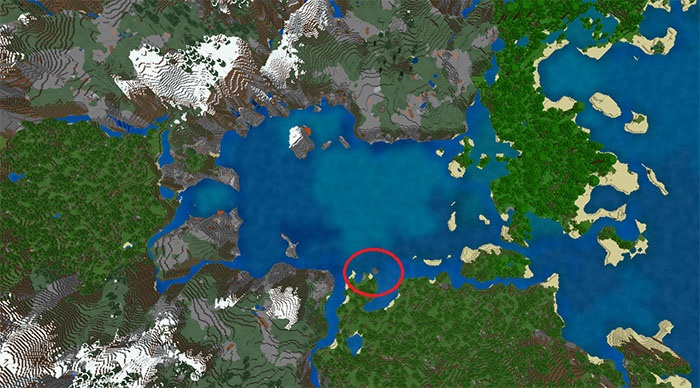 Seed ID
727347460