Run Away is a minigame where you are in a constant battle for time.  The floor under you will disappear as you move through the obstacles. This means that you quickly have to use your beloved legs to run away or else fall into the lava and die. It's primarily meant for single player mode but with some tweaks to the guidelines you could possibly use it for multiplayer too.
Creator: BlackZero, Twitter Account
How to play?
It's quite easy. Just start running and you'll realize that the floor disappears wherever you walk. Your objective is to get to the end of the obstacle course. You can step on the gold blocks to get a checkpoint.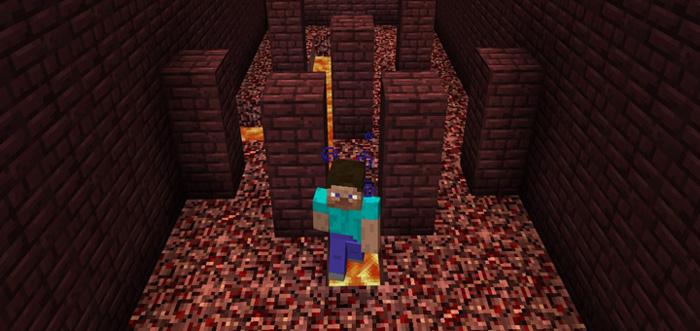 The levels get a little bit messy after a couple of tries. You can reset a level by pressing the button on the green block.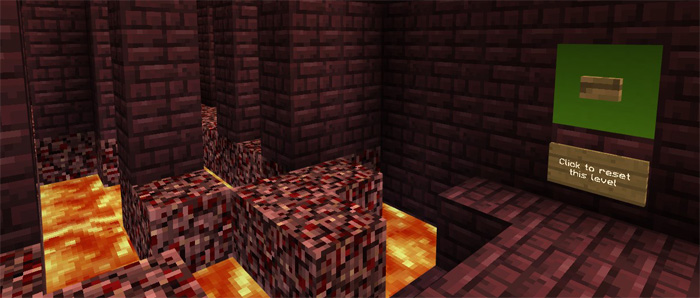 There are 7 different levels and each get gradually more difficult.