Five new bows and arrows are added to the game and firing either of the bows will result in a different aftermath. For example if you fire an Explosive Arrow using the TNT Bow it will cause an explosion and so on. Everything in the mod is quite self-explanatory but it's nonetheless a quite fun mod to play around with.
Creator: rainbowyoshismbx
How to use the bows?
The usage of each bow is different from using an ordinary bow. Tap on a block that's close to you and the arrow will be fired in the direction you are aiming at.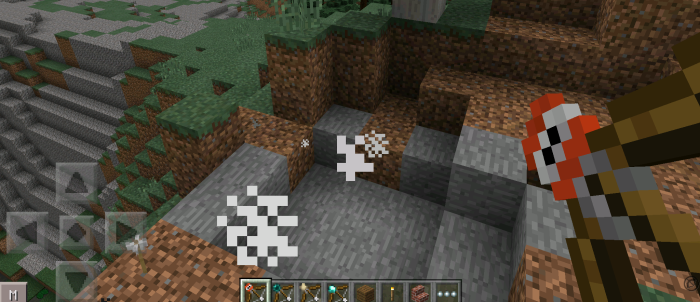 Item IDs & Crafting Recipes
TNT Bow (410) – 1 bow + 1 explosive arrow
Ender Bow (411) – 1 bow + 1 ender arrow
Egg Bow (412) – 1 bow + 1 egg arrow
Diamond Bow (413) – 1 bow + 1 diamond arrow
Camera Bow (418) – 1 bow + 1 camera arrow
Explosive Arrow (414) – 1 gunpowder + 1 stick + 1 feather
Ender Arrow (415) – 1 ender pearl + 1 stick + 1 feather
Egg Arrow (416) – 1 egg + 1 stick + 1 feather
Diamond Arrow (417) – 1 diamond + 1 stick + 1 feather
Camera Arrow (419) (no crafting recipe)