From a theatre to a school this map has everything you need for a school roleplay or a neighbourhood roleplay. This is originally meant for roleplaying but, you can play with your friends. There are more than 20 houses and other structures, not much. All of the homes are fully decorated, landscaped front & backyards, and contains interiors, the downside is it's not lit up in all the buildings. But as a whole it's an amazing and very inspiring map to play! All the credit for the map goes to @Kamthebamm I have only done bits and pieces of redecoration.

All of the houses and structures are liveable, & not cramped, they are specially designed, like this one. It's the clitter shop. Where you put your pets when you're away, like a care taker for pets.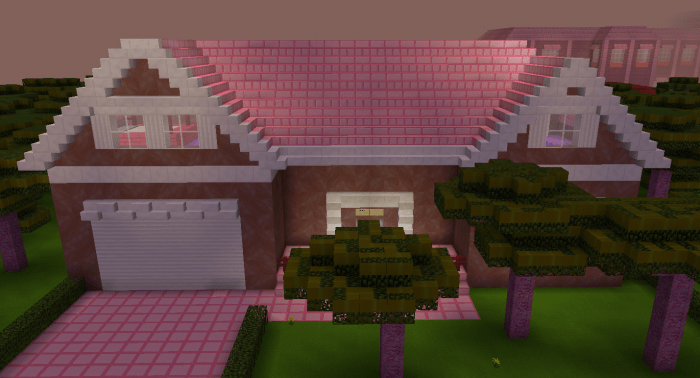 Contains a:
Theatre (Detailed)
School (Detailed)
Houses (With & without a pool)
Market (Detailed)
Park Camping spot outside the school
And MUCH more
-Given credit in the introduction
-Fixed bugs and removed excess holes
The original creator of the map is
Kamthebamm
(Ignore the spelling) anyways it's a re edited version.
Installation
1- Click The Link
2- Download
3- Open In "Minecraft"
4- Use The Texture Pack (Optional) 
Downloads
Supported Minecraft versions
1.16