This mod enables a few menus which otherwise wouldn't be able to access for a normal user. None of the features in the menus are functional. This addon was only created to give you a glimpse of features which are likely going to be added in the future versions of Minecraft PE, or features which are added but only accessible for the developers.
It's similar to the Hidden Debug Screen Mod except that the Secret Devs Add-on reveals some more features.
Creator: Sprintermax, Twitter Account
Hidden Features
World Exclusive Add-Ons & Resource Packs
I tested this with the a few different add-ons and it didn't work with any of them. My guess is that add-ons will have their own separate folder (e.g. /com.mojang/addons/) in the final release of 0.16.0 and that's why we can't apply them yet.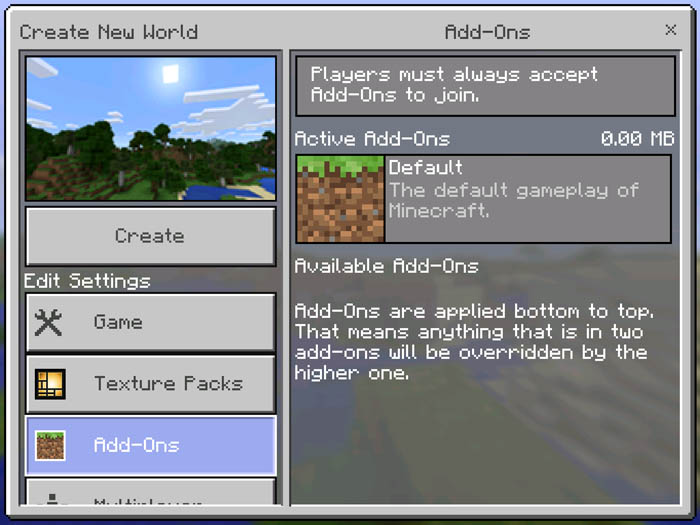 However, I did test it with a texture pack and it did work in-game.
It should be noted that I wasn't able to see if it was possible to "Require players to accept texture packs to join" as I wasn't able to play online. I don't think it would work but it's worth a try if you are available to do it. Let us know in the comments if you get that to work.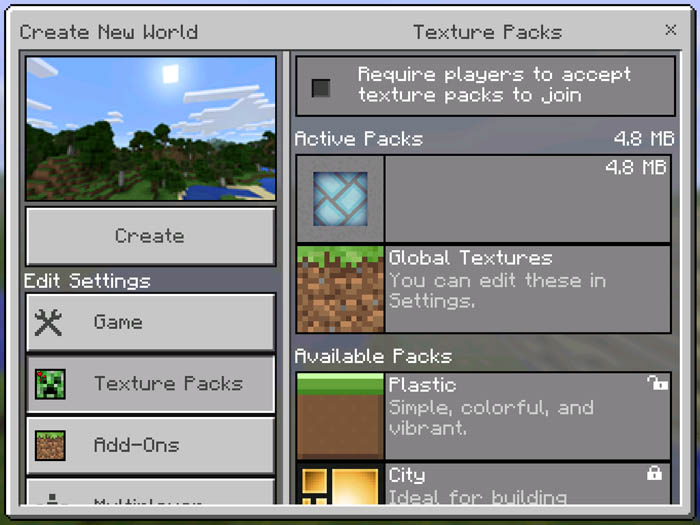 VR Section
Virtual reality was added to Minecraft back in August. Here's a hidden VR menu which only looks to be accessed with this mod. But as any of the other features we will be listing here none of them seem to be functional.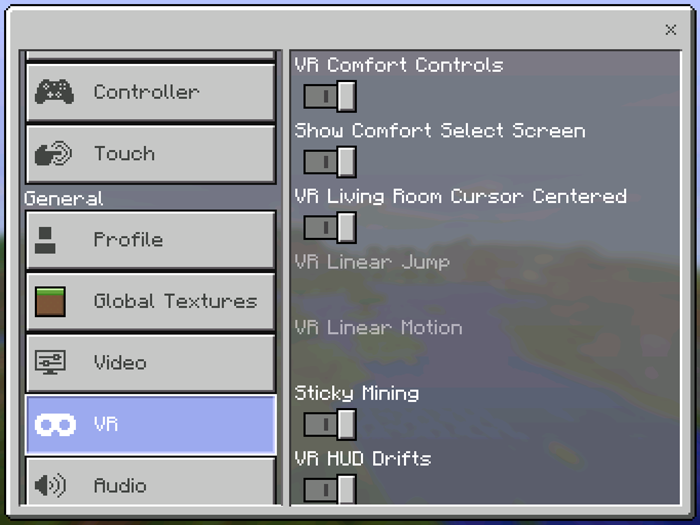 Debug Section
This is the debug options which you've probably already seen if you tried out the Hidden Debug Screen Mod a while back.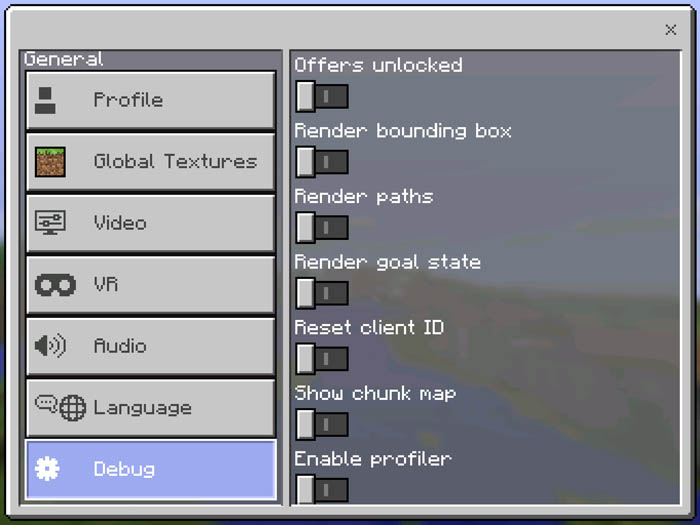 More Options in Advanced Video Settings
Here are some new video settings but most of them seem to be related to the new virtual reality functionality.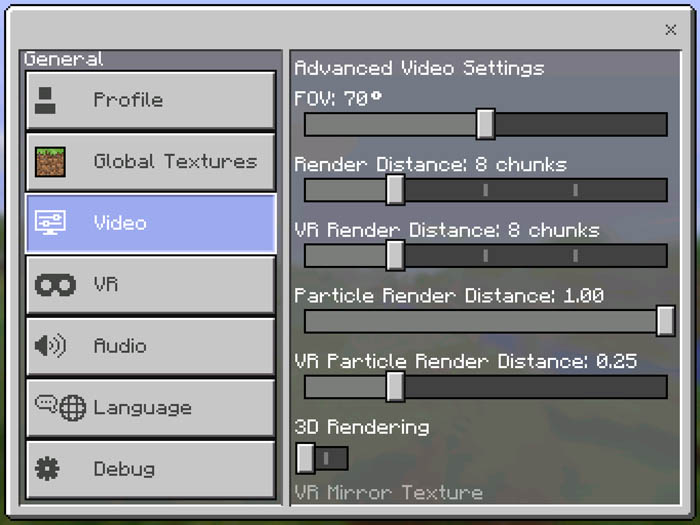 Important: Keep in mind that none of the features in the menus are functional. But hopefully some of them will be added in a future version of Minecraft PE, but none of that we know for sure.
This mod is installed as a resource / texture pack.
Download (0.16.0 Beta Build 1-4)
Download (0.16.0 Beta Build 5+)