SecurityCraft adds a couple of new features to the game which better help you secure your creations from unwanted guests. The main attraction in this mod is the secured door. Basically you will be able to access a super strong door only by using a specific connected card. The rest of the features in the mod includes reinforced blocks and some more.
Creator: Biel Games!
Secured Door
Craft a Link Card Block (recipes found further down on this page). Place it down one block above ground, preferably on top of another block.
To link a card to the Link Card Block tap on it with a Card.
Now whenever you tap on the same block with a Card it will automatically open/close.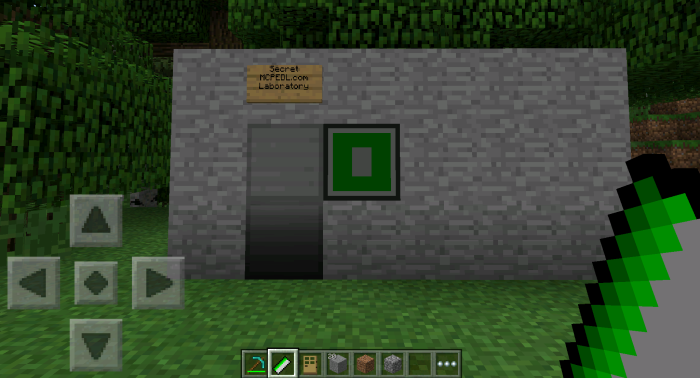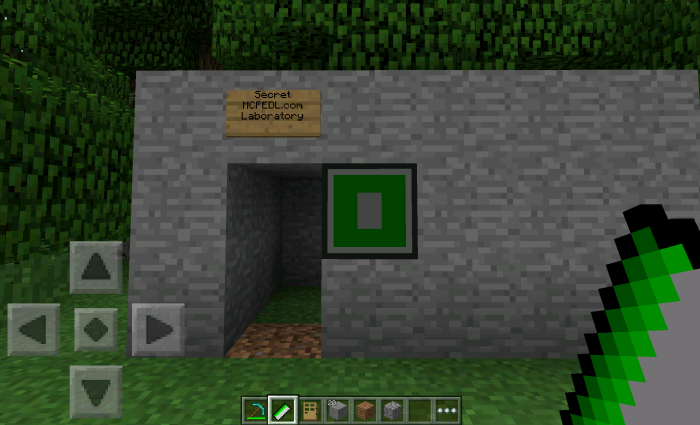 Reinforced Blocks
Besides the security feature the mod also adds a bunch of new reinforced blocks: snow, sandstone, glass, stone brick, quartz and brick.
Item/Block IDs & Crafting Recipes
Card (404) - 3 plastic + 6 redstones
Plastic (411) - get through latex
Latex (412) - get from the latex extractor using a bowl
Powder Rubber (384) - tap on the exchange block with some bones to get this item
Latex Extractor (90)
Exchange Block (140) - 6 bonemeal + 2 redstones + 1 iron block (use a stonecutter to craft)
Wood Stuck Rubber (255) - tap with a stick on a rubber wood latex block to turn it into a wood stuck rubber block
Rubber Wood (165)
Rubber Wood Latex (168)
Sandstone [Refined] (28) - 5 sandstones + 4 obsidian
Snow Block [Refined] (69) - 5 snow blocks +  4 obsidian
Glass [Refined (249) - 5 glass blocks + 4 obsidian
Stone Brick [Refined] (71) - 5 stone bricks + 4 obsidian
Quartz Block [Refined] (84) - 5 quartz + 4 obsidian
Brick [Refined] (84) - 5 bricks + 4 obsidian
Link Card Block (152) - 2 redstones + 1 glass block + 6 iron blocks (use a stonecutter to craft)
Grass Trap (193)