| | |
| --- | --- |
| Server IP | mc.intocmd.com:19132 Connect |
| Version | v1.16.0 |
| Status | Online |
| Players | 0/40 |
| Server Protocol | Bedrock Dedicated |
Looking for a Vanilla Survival Multiplayer server?
you are in the right place!!!
IntoCMD is a multiplayer server provides vanilla survival and is online 24/7, you can play with up to 20 players at the same time!!!
Server features:
1.14.1 Vanilla Minecraft (all dimensions works, Redstone works, Command block works)
Home system (you can have up to 5 homes at the same time)
Warp system (teleport you to different locations)
Tpa system (teleport to your friends)
Vote reward system
friendly community
24/7 up time (Server will automatic reboot after crash, so it will stay online 24/7)
No in-game purchase, the server is completely free to play
Discord link: https://discord.gg/8YQacbq
Website: http://mc.intocmd.com/
Have fun!!!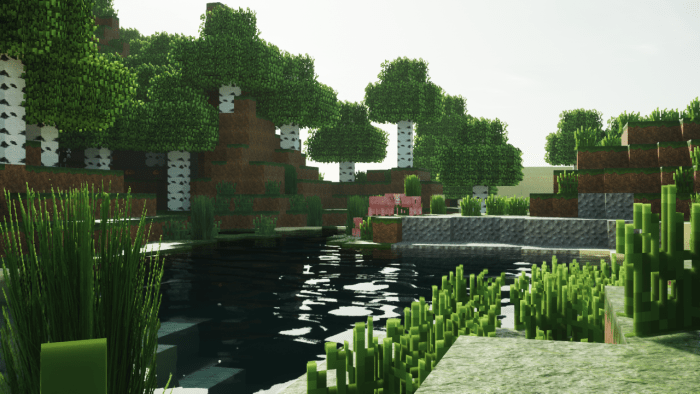 GUI System
/c – opens Server GUI control panel, here you can use easily use most of the commands
Vote Reward System
/vote – boost the server and get awesome rewards
Usage: go to http://vote.intocmd.com/ and type your username, click VOTE, then go back to the server and type /vote again, if your vote processed correctly you will be rewarded.
Economy System
Player starts with $50
/money query – check how much money you have
/money query [player_id] – check how much money others have
/money pay [player_id] [amount] – transfer balance (most 10000)
/money paygui – money GUI
Home System
/home add [home_name] – add home (up to 5)
/home del [home_name] – delete a home
/home ls – show all available home
/home go [home_name] – go home
/warp ls – show all available warp
/warp [warp_name] – warp to a location
Teleport System
/tpa f [player_id] – request players to tp to you
/tpa t [player_id] – send request to tp to players
/tpa rand – random TP
Land System
/land a – select point A
/land b – select point B
/land buy – buy land between point A and B ($1/block)
/land trust [player_id] – add trusted players into your land
/land untrust [player_id] – delete trusted players from your land
/land sell – sell land ($1/block)
/land query – check current land under you
/land perm [#number] – land permission
#2 = Use block
#4 = Attack
#8 = Place and break
#16 = Item display box
#32 = Armor stand
#Sums of the number are the perms you want to activate, default is (4)
Suicide System
/suicide – commit suicide in server
IntoCMD Staff Application: https://forms.gle/4kDcv2iNps9DZVMF7
Hiring roles:
– Developer
– Moderator
– Helper
- Vote reward system added.
- Helper role is added into the staff application.
- edited description.
- added discord link.
- Edited permission values.
- Open staff application.
Whats Updated:
1.14.1 support
Whats New:
GUI System
/c - opens Server GUI control panel, here you can use easily use most of the commands
Economy System
Player starts with $50
/money query - check how much money you have
/money query [player_id] - check how much money others have
/money pay [player_id] [amount] - transfer balance (most 10000)
/money paygui - money GUI
Home System
/home add [home_name] - add home (most 5)
/home del [home_name] - delete a home
/home ls - show all available home
/home go [home_name] - go home
/warp ls - show all available warp
/warp [warp_name] - warp to a location
Teleport System
/tpa f [player_id] - request players to tp to you
/tpa t [player_id] - send request to tp to players
/tpa rand - random TP
Land System
/land a - select point A
/land b - select point B
/land buy - buy land between point A and B ($1/block)
/land trust [player_id] - add trusted players into your land
/land untrust [player_id] - delete trusted players from your land
/land sell - sell land ($1/block)
/land query - check current land under you
/land perm [#number] - land permission
#1 = Break
#2 = Use
#4 = /land query
#8 = Attack
#Sums of the number are the perms you want to activate, default is (4)
Suicide System
/suicide - commit suicide in server
Minecraft Bedrock 1.11 Support!!!
/home to teleport to home
/spawn to teleport to spawn
Supported Minecraft versions
1.14
Server Name: ::>IntoCMD<::
Map: §l§eInto§6CMD