For join server in discord use:https://discord.me/smp
Survival.to:19132 is a Minecraft Bedrock vanilla server with custom developed plugins. Do what you would like to do normally in your single player world but with friends Cheats are set off (you can earn Achievements!).
DEUTSCH:
Bist du auf der Suche nach einer gemütlichen und freundlichen Community? Suchst du nach einem Server, der deine Fantasie und deine Kreativität beim Bauen nicht einschränkt, sondern fördert? Wo du durch ein kompetentes Team, spannende Spielevents und ausgewählte Plugins ein tolles Spielerlebnis haben kannst? Dann bist du bei uns genau richtig!
Auf unseren Servern steht das kreative Bauen im Vordergrund! Damit meinen wir nicht das Bauen im Kreativ-Modus, sondern eher wir wollen sehen was ihr so in unserer Welt erschafft. Gründet ihr die nächste Große Stadt zusammen mit anderen Spielern der Community? Sucht ihr euch eine einsame Wiese und baut die größte Farm des Servers? Egal was ihr macht, hauptsache ihr habt Spaß!
Unseren Server kannst du mit der neusten Minecraft Versionen betreten!
Mit der IP survival.to gelangt ihr ohne Umwege direkt auf unseren Survival Server! Dort bieten wir euch eine Hauptwelt, in der ihr in der freien Natur bauen könnt, so wie es euch gefällt. Gegen Griefing schützt euch unser Grundstück Plugin /claim-size 75, kostet aber ingameGeld. ingameGeld verdienen kannst du in den man Tiere tötet. Preise sind beim spawn gelistet. Außerdem gibt es Farmwelten in denen ihr alle nötigen Ressourcen holen könnt, die ihr zum Spielen und Bauen benötigt. Diese werden am ersten Tag jedes Monats resettet. Dazu gehören auch der Nether und das End.
Wenn du mehr erfahren möchtest, dann schau auf unserer Website vorbei, schließe dich unserem Discord-Server an oder komm einfach direkt auf unseren Server, die freundlichen und hilfsbereiten Mods und Admins werden dir alle Fragen beantworten.
CMDS:
/claim
/balance
/pay
/tpa "username"
/spawn
/warp set "name"
/warp "name"
/home
How to join survival.to server?
Open the game Minecraft, click "Play" button then choose "Multiplayer" option from the menu. Click "Add Server" tab and input the text survival.to on "Server Address" then hit "Done". Once the connection is available and turns green you may click on "Join Server" button to play on survival.to.
What version does survival.to use?
survival.to server supports Minecraft game version: 1.18+
Server is crossplay, means allow java and bedrock.
Where is survival.to located?
The survival.to server is currently hosted in Germany.
Survival.to is one of the best SMP servers for players who are interested for larger SMP Projects with other players while you don't have to trust them; the custom developed plugins for Vanilla/BDS allows you to have an experience in a vanilla server like no other! You do not have to worry about griefing: /chunk claim is a command which allows you to protect your builds chunks. This plugin was exclusively developed for the survival.to server. We have also many more awesome plugins which you can find below.
What makes Survival.to better compared to other Bedrock SMP Servers?
active developers who fixes exploits/bugs, custom plugins, good hardware, free2play, active and friendly staff-admin-moderator team, 100% vanilla (like a realm), 0 lags (5 ghz single core cpu), Server in central EU located!
Dedicated hardware:
i9 8 cores @ 5 ghz
64GB Ram DDR4
240gb SSD NVME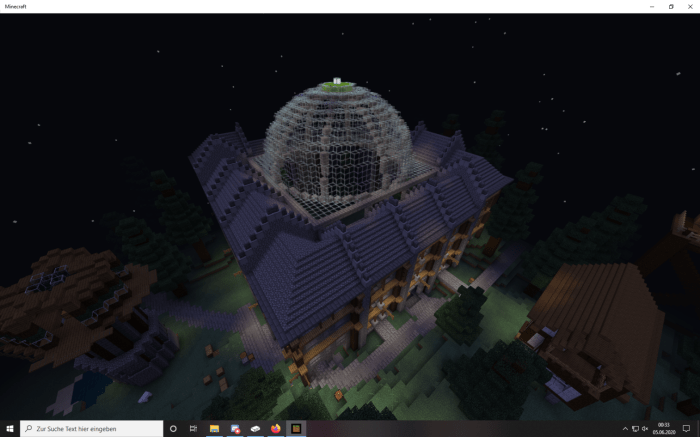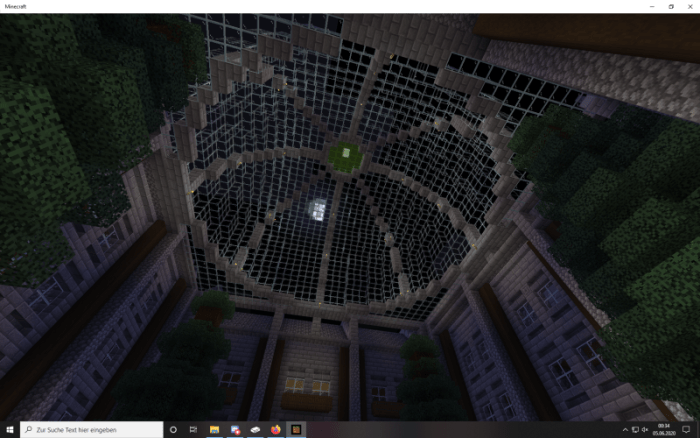 Donation/Contribution.
Currently both servers (survival.to & Shattered Stone SMP) costs around 90 Euros monthly to run. any donations are appreciated and will motivate me not to shutdown some day one of the servers: https://patreon.com/survivalto
Select version for changelog:

Changelog
Updated domain
updated server to 1.18
updated url invite of discord server