| | |
| --- | --- |
| Server IP | mc.survival.to:19132 Add / Connect |
| Version | v1.13.3 |
| Status | Online |
| Players | 15/40 |
| Server Protocol | Other |
Welcome to mc.survival.to!
mc.survival.to is a new server for Minecraft Bedrock Edition and Java Edition )! Our main goal is to provide a citybuild server that is cross-play between java-bedrock edition.
You should join as first the Farm World (using CMD Signs or using the command: /world world), after you farmed enough blocks/resources you can switch to the city build world using the command: /world citybuild
for the nether use /world nether
The CityBuild Server can be directly joined using CityBuild.gq Port 19132
Your inventory is the same on Citybuild and on the farm (server) world.
Joining the CB server.
When you join first time the CItyBuild server you will spawn in the spawn-hub. Its a world with a spawn but at the same time its a survival world that has /chunk claim enabled too. It's a world for those players who dont like plots/or for plot owners who want have animal farms etc..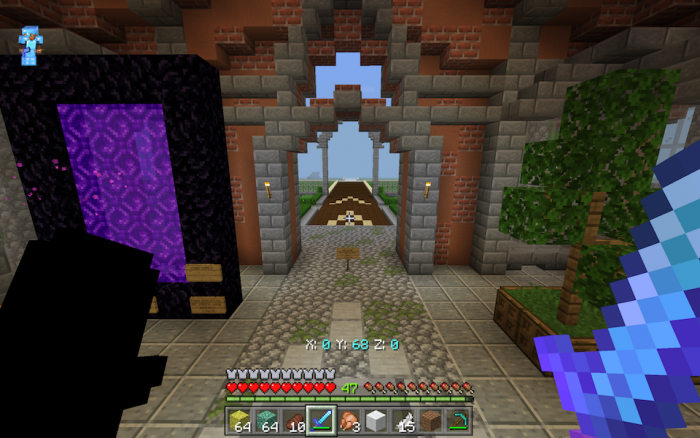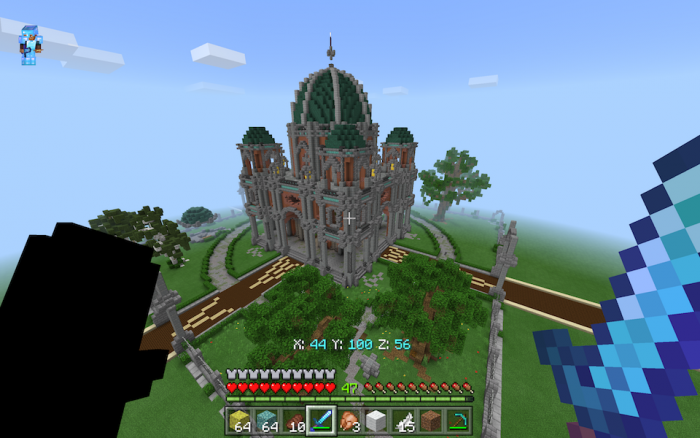 AUTO CLAiM PLOtS USING THE COMMAND: /p auto
How a unclaimed plot looks like: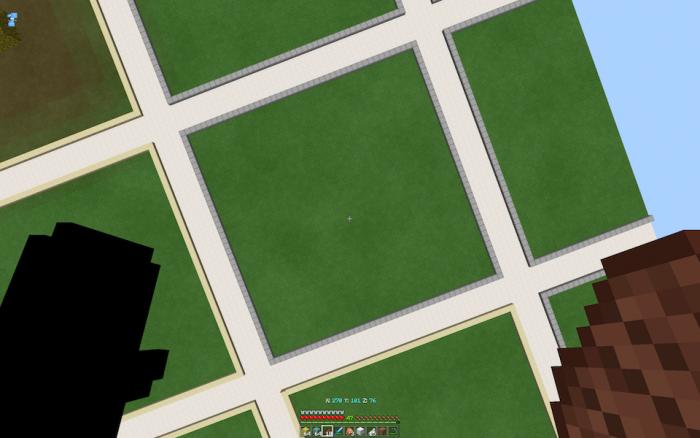 notice: the area of not owned plots are marked with stone slaps and when you enter the plot, it is not saying "Owned By name"
How a claimed plot looks like: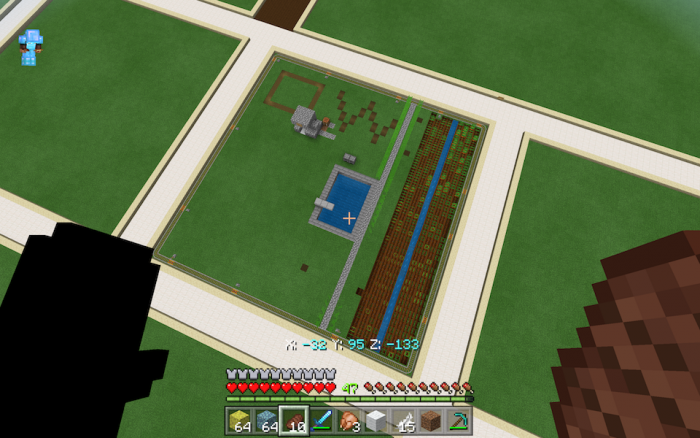 How to claim a plot?
Use the command /plot claim
(You can have up to 4 plots and merge them) using the command /plot merge
How to set home for a plot?
/p sethome name
How to tp to a plot?
/p home (name)
Rules
Griefing is completely forbidden.
Stealing is completely forbidden
Traping/Killing is completely forbidden
Being rude is completely forbidden
Scamming people is completely forbidden
Hacking is not allowed.
Commands:
CLAIMING
* /plot buy
* /plot claim
* /plot auto
* /plot delete
* /plot swap
* /plot move
* /plot copy
* /plot grant
* /plot setowner
TELEPORT
* /plot visit
* /plot kick
* /plot middle
SETTINGS
* /plot trust
* /plot add
* /plot deny
* /plot remove
* /plot merge
* /plot unlink
* /plot trust
* /plot setflag
* /plot done
* /plot continue
* /plot setdescription
* /plot alias
* /plot sethome
* /plot toggle
CHAT
* /plot inbox
* /plot comment
* /plot chat
SCHEMATIC
* /plot save
* /plot load
* /plot download
* /plot schematic
* /plot bo3
APPEARANCE
* /plot set
* /plot clear
* /plot music
* /plot setbiome
INFO
* /plot confirm
* /plot info
* /plot list
* /plot plugin
* /plot rate
* /plot target
* /plot help
essentials cmds:
/back or /return
/compass or /direction
/delhome or /remhome
/rmhome
/delwarp /remwarp
/rmwarp
/depth /height
/getpos essentialsnk.getpos,
/coords
/position
/whereami
/getlocation
/getloc
/home /homes
/ignore
/itemdb /itemno
/sethome /createhome
/setwarp /createwarp
/tpa essentialsnk.tpa /call
/tpask
/tpaccept /tpyes
/tpahere
/tpdeny y /tpno
/tphere essentialsnk.tphere /s
/vanish essentialsnk.vanish,
essentialsnk.vanish.others /v
/warp essentialsnk.warp
/world essentialsnk.world /warps
Gamerule/CMDs settings on Citybuild activated:
KeepInventory True
PVP Disabled True
/chunk claim false
Gamerule/CMDs Settings in the farmworld:
KeepInventory False
PVP Enabled True
/plot auto true
Gamerule/CMDS in World
KeepInventory true
PVP DISABLED
/chunk claim works
Upcoming features:
Shops (Items)
Economy (not real money)
Native transfer switch between Farm World and CityBuild
Item Trading between players
If you need more plots, you can request them on the discord server: https://discord.gg/dE5mZNp
As long your 4 plots are really used, you get more for sure.
added lobby hub server
when you join the first time you can chose which server to join
new spawn hub
I am not sure but I forgot to mention/add that the lobby runs on subdomain mc. I fixed it. If you are using the domain, u can still use it but the lobby is recommended for people that dont follow my description. If you join the first time, select survival. farm some materials after you have enough resources leave the server join again mc.citybuild.gq and select this time citybuild. its really simple
added native transfer between worlds
added economy
added a help guide for beginners
new address
new lobby
more stable (NukkitX)
new additional survival map with /chunk claim
added explanation signs for all important CMDS at spawn spawn
added all commands in mcpedl page
added mobs with AI 
survival without plots is now running on port 19135
added 1.13.0 client support and other fixes 
fixed respawn
added /hub 
fixed transer switch for xbox and windows 10 users. updated to 1.13.3 and added tnt run as minigame. more minigames coming soon!
Supported Minecraft versions
1.10
1.11
1.12
1.13
Server Name: https://discord.me/smp
Map: Bedrock level