| | |
| --- | --- |
| Server IP | facs.mcpe.me:19135 Connect |
| Version | v1.16.0 |
| Status | Online |
| Players | 1/64 |
| Server Protocol | Other |
Welcome to to the MCPE.to factions for Minecraft Bedrock! Our main goal is to provide a friendly and funny servers that are 100% vanilla (always latest features). There are plugins which can help you protect your builds against griefers (depends what game mode u play)!
We currently offer:
a faction server with claims, homes, tpa, and more. If you want ensure your claims keep claimed, make sure to join the server within 2-3 days or they get unclaimed (to allow raiding)
SMP:
SMP is a gamemode that allows you to play in a public with land protection. there is an economy as well, shops and more! create your kingdom today!
Clan Wars:
Clan Wars is a faction like gamemode. there are base claims which can be raided with TNT canons. Clans can be created as well using economy/currency.
Anarchy:
anarchy serves are SMP servers without rules and admins. Join today and make history!
Creative:
Creative is similar to our SMP mode but instead you have unlimited resources. currently money for claiming chunks can be only earned if you vote here: http://vote.mcpe.to. after you voted join the server you play on and execute /vote
What makes MCPE.to better compared to other Bedrock Servers?
active developers who fixes exploits/bugs related to plugins, custom developed plugins, good hardware, free2play, active and friendly staff-admin-moderator team, 100% vanilla (like a realm), 0 lags (4.4 ghz single core cpu), Server in central US and EU located!
Use /c — main server guy command
Plugins:
/chunk help
/tpa
/warp
/shop
/money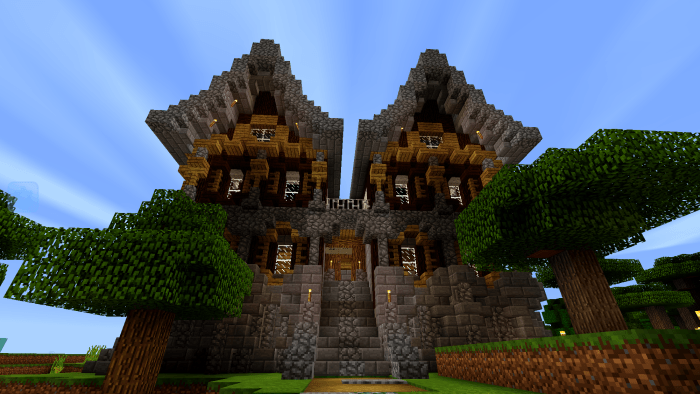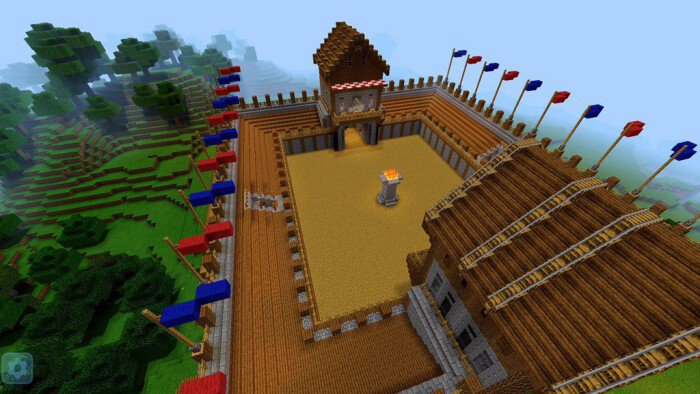 Features/Settings:
KeepInv true
gamerule pvp false
/back on death
tnt explodes false
fire tick false
Server Rules/Laws:
Hacking is forbidden
Exploiting is forbidden!
Keeping Exploits secret is forbidden! You are obliged to report them
Griefing is fortbidden, Does not matter if someone trusted you chunk access!
offensive language is forbidden! First mute: 2 hours, Second mute: 24 hours, Third mute: 1 week, Fourth mute: for ever
PVP is disabled and not allowed.
Donation/Contribution.
Currently the servers (survival.to & Shattered Stone SMP, us smp) costs around 70 Euros monthly to run. any donations are appreciated and will motivate me not to shutdown some day one of the servers: https://patreon.com/survivalto
- new tpa system
- new claim system instead /chunk claim
- switched to better optimized software
- new spawn
new anti cheat and a few bug fixes and a few new plugins
new hub
switched to Nukkit 2.0 for hub/lobby
fixed glitched selector
Introduced our new game modes.
Added Descriptions about the specific games
new address
added new plugins
switched server location to the US
added anti nuker
switched to vanilla
fixed transer switch for xbox and windows 10 users. updated to 1.13.3 and added tnt run as minigame. more minigames coming soon!
added 1.13.0 client support and other fixes 
fixed respawn
added /hub 
added explanation signs for all important CMDS at spawn spawn
added all commands in mcpedl page
added mobs with AI 
survival without plots is now running on port 19135
new address
new lobby
more stable (NukkitX)
new additional survival map with /chunk claim
added native transfer between worlds
added economy
added a help guide for beginners
I am not sure but I forgot to mention/add that the lobby runs on subdomain mc. I fixed it. If you are using the domain, u can still use it but the lobby is recommended for people that dont follow my description. If you join the first time, select survival. farm some materials after you have enough resources leave the server join again mc.citybuild.gq and select this time citybuild. its really simple
added lobby hub server
when you join the first time you can chose which server to join
new spawn hub
Supported Minecraft versions
1.14
1.16
Server Name: mcpe.to:19135
Map: §cSurvival Server§7-§fyFeliPer