| | |
| --- | --- |
| Server IP | play.teamloyal.tk:19132 Connect |
| Version | |
| Status | Online |
| Players | 22/100 |
| Server Protocol | Other |
Loyal MC is a Bedrock Edition and Java Edition Crossplay server that allows both editions to play together! On this Survival server you can play with your Java or Bedrock Friends in the same world.
Message To All Existing Players

On November 30th 2020 the port was changed to the default Bedrock Port 19132 please use 19132 instead of 25573 sorry for the inconvenience.
Cross Platform!
This Server is playable on Java Edition and Bedrock Edition using Geyser!
Rules
Rules are available in detail on our website https://www.teamloyal.tk/rules
Anti-Cheat
We do not let players Hack Or XRay, using advanced Anti-Cheat it will automatically kick hackers, Sometimes staff will need to step in if the Anti-Cheat does not detect the hacking.
Showcase Images


Spawn





End
Front of spawn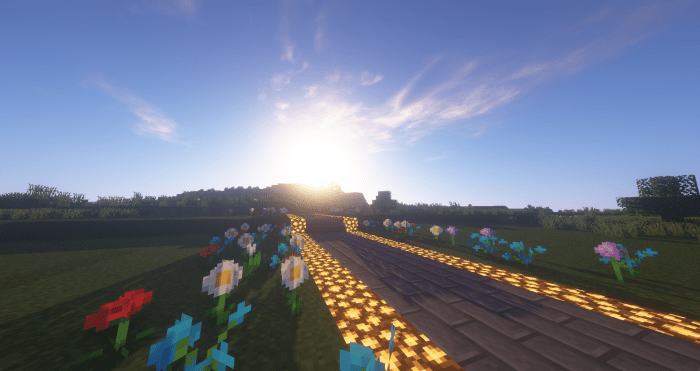 Images taken using SEUS Shaders
Commands
/help – shows a more frequently updated list of commands.
/kit starter – Gives you leather and wooden tools to help you get started
/rules – shows the server rules.
/tpa – requests for you to teleport to someone.
/tpahere – like /tpa, but it instead asks for someone to teleport to you.
/ec or /echest – shows your ender chest.
/hat – puts your selected item on your head. – use with blocks
/craft – access to a crafting table anywhere.
/warp – teleports you to a server warp (spawn, end, social, pvp, sumo and more) .
/sit – sits down on any block.
/sethome – allows you to set a home.
/home – brings you to your home.
/geyser offhand – lets bedrock players put items in their offhand.
/clan – shows you all clan commands.
/discord – gives you the discord link in chat.
/linkaccount – allows you to link your Java account to your bedrock account
/skin (Java player Username) – Set your skin as any Java Player


If ever unable to join our website is always updated with the latest information
https://www.teamloyal.tk/


Commands are always being added so some may not be listed here
The Server adds a _ in front of Bedrock players names to ensure there are no duplicate names between Java and Bedrock players.
Upgraded The Server and Changed the port to bedrock default 19132
Rewritten most of this page and added a new fancy thumbnail
Changed the Port
Upgraded the server
Added proximity voice chat for discord
Fixed ranks
Fixed and added commands
Made a Staff Application
Fixed Some Lag Issues
Added better spawn protection
Added Old 1.8 PvP
Added fun player commands
Supported Minecraft versions
1.16.100
1.16.101
1.16.200
1.16.201
Server Name: Loyal MC // Survival // PvP