| | |
| --- | --- |
| Server IP | newworld.play-mc.net:19132 Connect |
| Version | |
| Status | Offline |
| Players | 0/0 |
| Server Protocol | NukkitX |
New World Pocket is a survival and minigames server aimed at latin/spanish users. It has tons of  plugins which are constantly updated and from time to time more are added. Join, the fun is guaranteed!
Latinamerican/Spanish Server. ~We hope to be international in the future~
-Survival
-Mobs
-Nether
-Minigames
-Skywars
-Skyblock
-PVP Arena
-Pizza Spleef
-Colormatch
-TNTRun
-Caves
-Factions
-Plots (Plotmes)
-Mob Arena
-Economy
-Residence
-Shop
-Weekly events
-Top voters rewards
-VIP y VIP+
-Custom plugins and more!
COME AND HAVE FUN WITH US!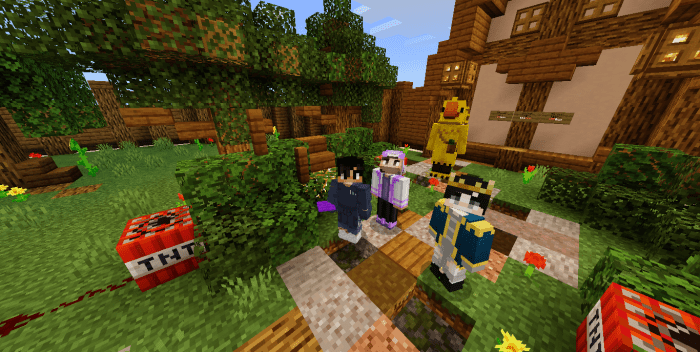 I've translated it into English, hope it reached the expectations.
Changed the link of our discord due to we move to a new server.
Supported Minecraft versions
1.12