This addon adds two new commands, one is "home" and the other is "sethome". The first command, home, allows you to teleport to any home you have set with sethome or by sleeping in a bed.
How to install
First, enable the addon in behavior packs.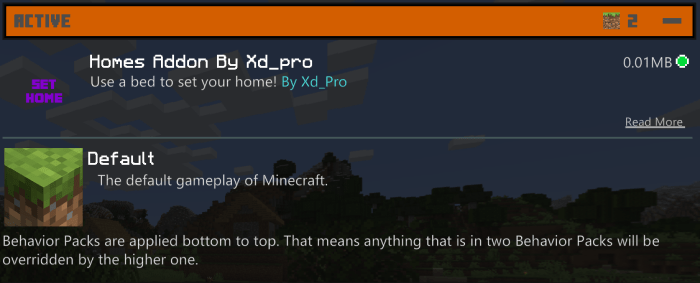 Next, go in creative mode (/gamemode 1) and get a command block. (/give @s command_block) Place down the command block. In the "command input" section, type "function homes" (No quotes). Next, tap/click the dropdown menu that says "impulse" and select "repeat". Then click/tap "needs redstone" and select always active.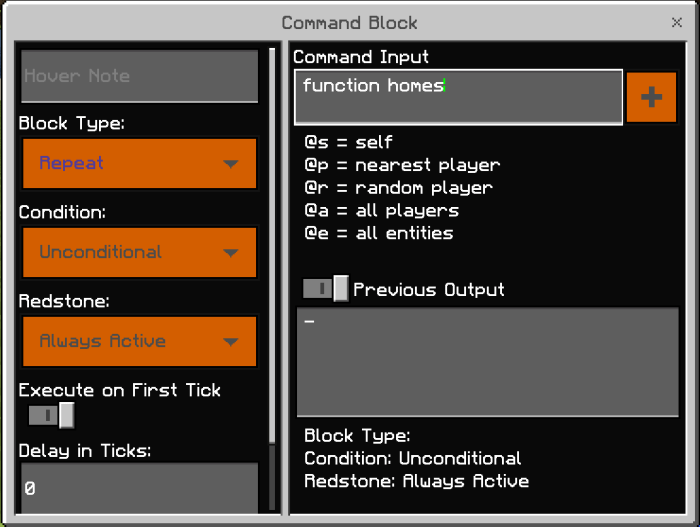 Congratulations! The addon is now installed and working!
How to use
Once the addon is installed, open your inventory. You will see a book and quill. Move it to your hotbar, then open it. Next, tap/click on "sign" and name the book "home" or "sethome", depending on what you want to do.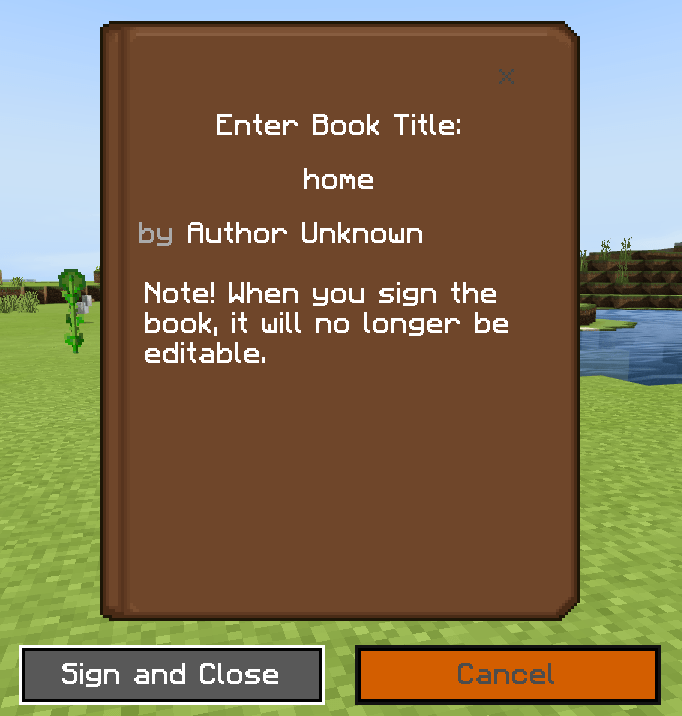 After that, click/tap "sign and close". Drop the resulting book and you should see a message in chat if you did sethome. Example:

Downloads
Supported Minecraft versions
1.13
1.14
1.15 (beta)
1.16