You wondered what sharks would be in minecraft? With this add-on you can get an idea of ​​how a shark could be in minecraft! Sharks are very aggressive and attack any player that comes close!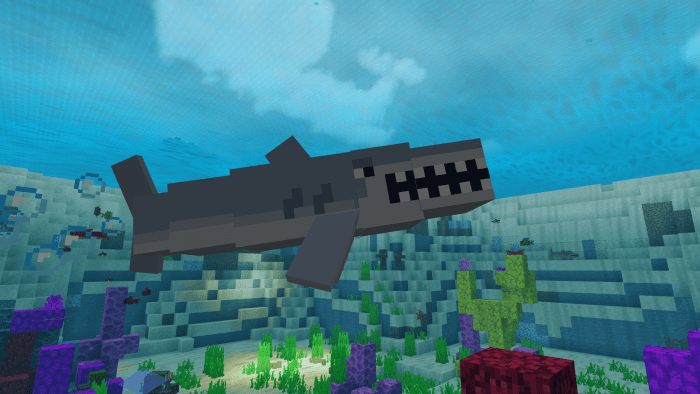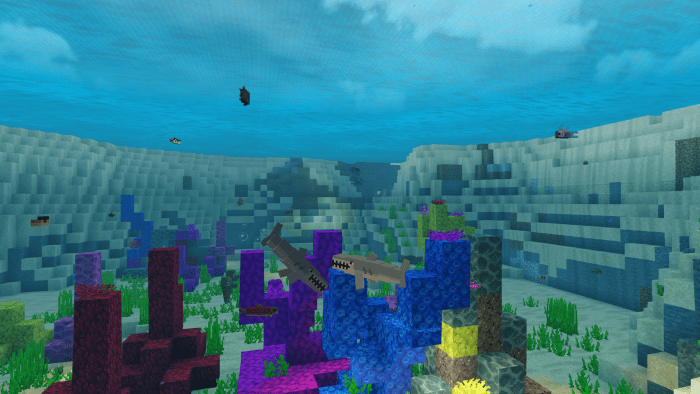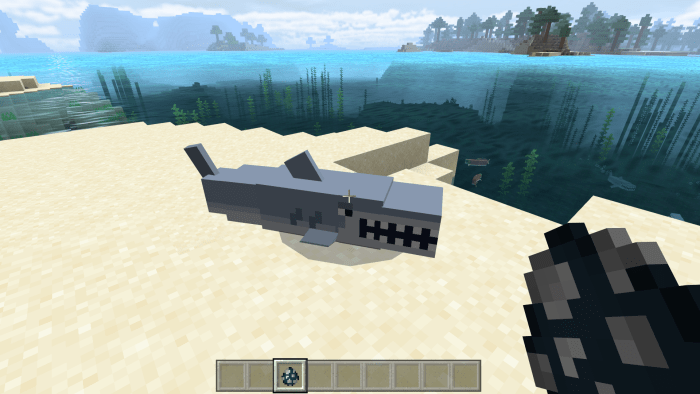 What does this add-on include?
This addon

includes the shark

, and its function is to attack the players.
Where is the shark?
There are

two ways to find the shark.

The first is to find them naturally by the sea / ocean, and the second way is by

spawning the shark with the dolphin spawn egg in creative mode.
Enjoy it!
          Update
Shark skin improvements
Description change and featured image
I hope you like the change :-)
I fixed the download link because it didn't work before
Update
Link Download and installation description Updated.
Please accept me, thanks!
Update
Now the brief introduction is better understood.
Accept me, thanks!
Update
I've changed the brief description.
Please, accept me, Thanks!
           Update
I've changed the Featured Image
Accept me, Thanks!
          Update
I corrected the link error
I put more images in the description
Installation
Wait 5 seconds and skip advertising (it doesn't work if they use adblock)
NEVER activate notifications (if requested)
And in mediafire download it
Text modified by the admin - we never encourage users to enable notifications on link shortener sites.
Downloads
Supported Minecraft versions
1.10
1.11
1.12
1.13
1.14
1.15 (beta)