This seed will spawn you on a small survival island and in front of you there is a large coral reef. However, that's not really the main point of interest in this seed. If you turn to your right then you will notice a shipwreck on the beach. And if you continue past the shipwreck then you will find a desert temple. It's definitely a pretty good seed if you want some excitement right at spawn.
Found by: schuylord
As soon as you've spawned turn to your right and you will notice the shipwreck up on land at the beach.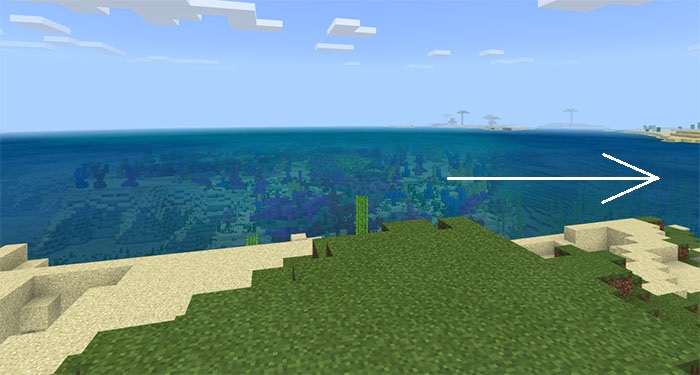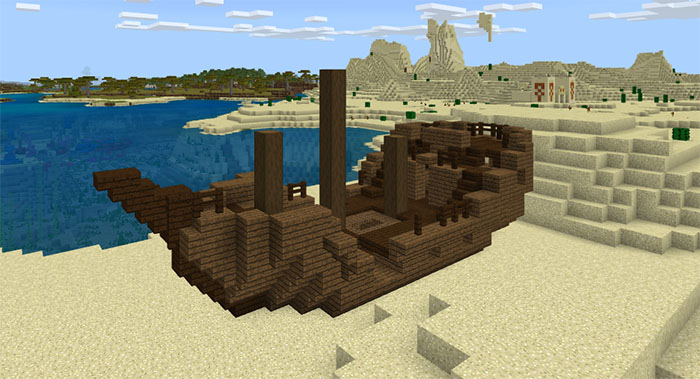 Inside the shipwreck there is at least one chest. It contains some books, papers and a treasure map.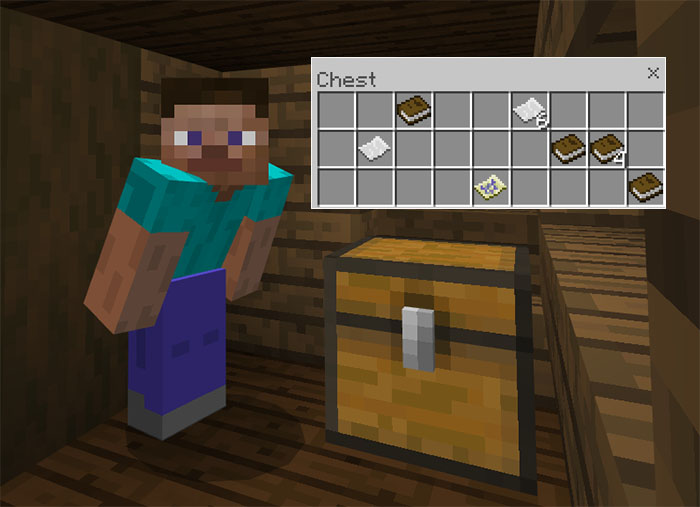 If you continue further past the shipwreck then you will find this desert temple.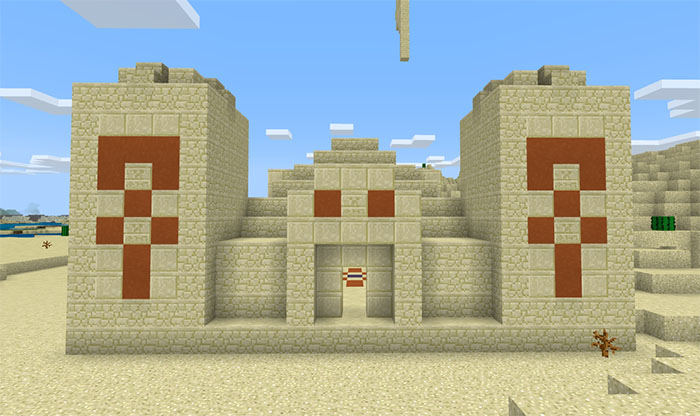 Destroy the colored blocks in the center of the temple to find four treasure chests.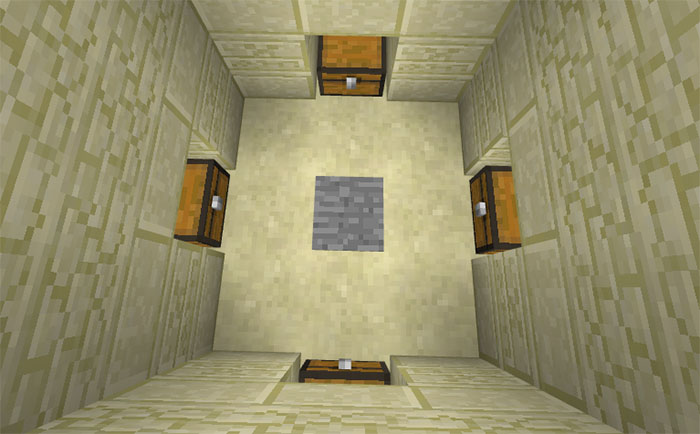 Seed: -244885508